The ruling elite
The government cuts funding for public servants and signals the possibility of lessening repression
The situation got worse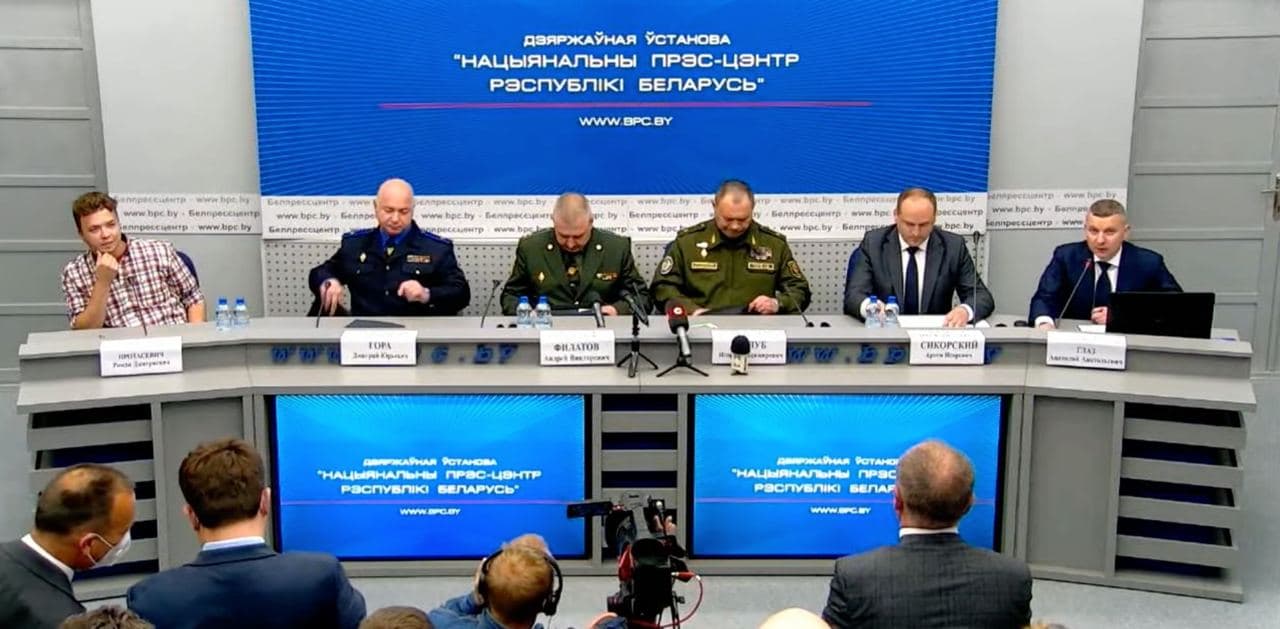 The Belarusian leadership refuses to secure the loyalty of public servants with greater expenditure but instead attempts to maintain perceived levels of wealth by imposing price controls. Meanwhile, the authorities send signals indicating a possible lessening of repression against the Civil Society and the opposition.
Political prisoners are being encouraged to petition for clemency as rumours of a possible "political amnesty" circulating within detention camps; however, the number of political prisoners reaches a record 476 people detained. The leadership appears to intend to amnesty ordinary activists while keeping protest leaders behind bars.
The Belarusian leadership continues to amend legislation to suppress Civil Society and the political opposition. Some, within the ruling elite, favour administrative and criminal prosecution and the suspension of the civil rights of those calling for economic sanctions against Belarus.
The Ministry of Justice has issued a warning to the Belarusian Social-Democratic Party regarding promoting "offensive images of the state" as the authorities try to define a framework for acceptable activities of political organisations.
The authorities are gaining confidence in their ability to neutralise political crisis and suppress the protest movement. The Ministry of Health is considering lifting the overland transport ban, and Lukashenka signs a decree creating National Unity Day as a new public holiday.
Meanwhile, the security forces continue to attempt to purge the protest movement with administrative arrests and fines. However, there were no reports of high-profile new criminal cases and searches last week. The authorities released Hienadz Kirejkau, owner of Green chain of supermarkets, and three activists of the Union of Poles who were forced to leave the country.
Politically motivated dismissals continue, especially in areas of high protest activity, such as the health care system. The security forces continue to purge the state apparatus and expand the list of "extremist" Telegram channels.
The Belarusian leadership is trying to consolidate the loyalty of the state apparatus in the face of economic sanctions. Belarusian deputies and senators protested to the international community regarding the "gross interference with the internal affairs of a sovereign state" that sanctions represent.
The government is trying to control the labour movement by maintaining public sector employment but refuses to buy the loyalty of public employees with additional expenditure.
The minimum wage for May and the population's income are not indexed to inflation, so the authorities continue to tighten price controls. The Ministry of Antimonopoly Regulation and Trade has announced an expansion of state regulation of prices for socially necessary goods and plans to delegate price monitoring authority to official trade unions.
You have been successfully subscribed
Subscribe to our newsletter
Once a week, in coordination with a group of prominent Belarusian analysts, we provide analytical commentaries on the most topical and relevant issues, including the behind-the-scenes processes occurring in Belarus. These commentaries are available in Belarusian, Russian, and English.
EN
BE/RU
Situation in Belarus
November 27 – December 3