The ruling elite
The broad opposition coalition has agreed the procedure to nominate a single candidate, so far, Paval Sevyarynets is their favorite
The situation has gotten better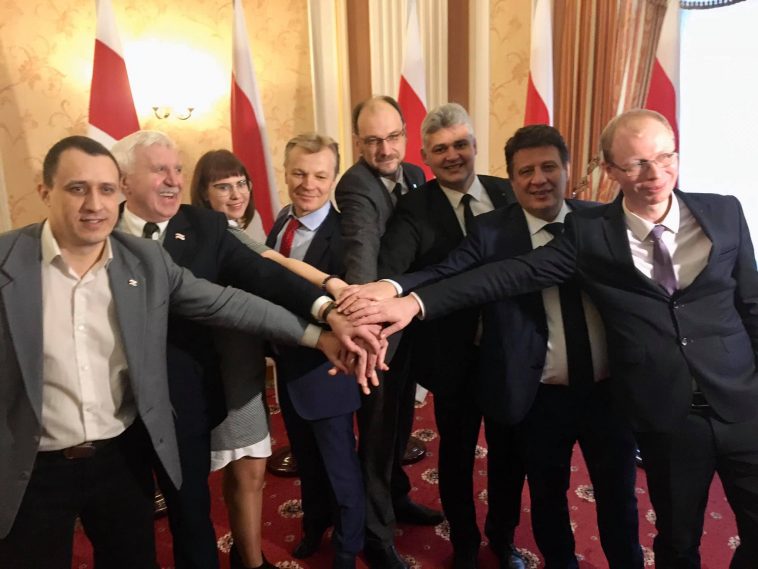 Five opposition parties have agreed on the nomination procedure for a single candidate in the upcoming presidential campaign. Their decision has increased the likelihood of a boycott of the presidential election by a large part of democratically-minded voters.
A single candidate from the broad party coalition will be determined through preferential voting; in order to participate in the voting, voters would have to comply with some formal criteria. In addition to the coalition members, which include the For Freedom Movement, the Belarusian Christian Democracy (BCD), the United Civil Party (UCP), the Belarusian People's Front (BPF) and the Belarusian Social Democratic Party Hramada (BSDP H), non-partisan candidates may also be nominated through the primaries mechanism. However, due to the voting arrangement, envisaging a candidate receiving 30 points (of 100) at regional meetings, 30 points at the Congress of Democratic Forces, 10 points from coalition parties and only 30 points from Internet voting, the likelihood of a non-partisan candidate becoming 'a single candidate' is low.
Paval Seviarynets appears to be the most popular bidder against other known bidders among activists and the democratic community. However, as is usually the case with popular politicians, he also tops the anti-rating among known bidders. That said, in his appeal to voters, Sevyarynets said that he would only participate in the presidential elections if the head of the Central Election Commission, Yarmoshyna, resigned and Lukashenka abandoned his presidential ambition. In the case his requirements were not met, his most clear-cut strategy would be to boycott the elections.
Tell The Truth, which had announced its intention to nominate a presidential candidate independently over a year ago, has remained outside the coalition. The leader of the Belarusian Social Democratic Hramada (BSDG), Siarhei Charachen, has also announced his presidential ambition.
As for a former presidential candidate and the leader of the Belarusian National Congress, Statkevich, he is preparing to lead his own campaign. Simultaneously, Statkevich has voiced the support for Sevyarynets and expressed confidence that if Sevyarynets becomes a single candidate from the coalition, the BNC candidate would act along. It should be noted that Statkevich understands that the likelihood of his registration as a candidate is negligible and considers the election campaign as the opportunity to organize public protests.
Ultimately, by the time the presidential campaign kicks off, an ad hoc coalition from Statkevich and Sevyarynets supporters and the "Fresh Breeze" campaign, advocating to boycott the presidential elections, may take a shape.
You have been successfully subscribed
Subscribe to our newsletter
Once a week, in coordination with a group of prominent Belarusian analysts, we provide analytical commentaries on the most topical and relevant issues, including the behind-the-scenes processes occurring in Belarus. These commentaries are available in Belarusian, Russian, and English.
EN
BE/RU
Situation in Belarus
November 27 – December 3