Society and political parties
Sanction pressure weakened the regime, society's fatigue from confrontation with the regime
The situation has not changed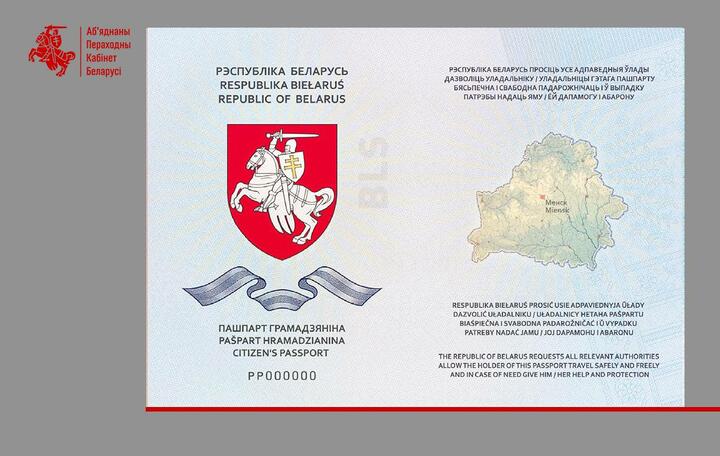 Фота: Аб'яднаны Пераходны Кабінет
Democrats continue their campaign to isolate the Lukashenka regime and impose restrictions on its representatives. Fatigue with confrontation and repression gives rise to radical suggestions such as the exchange of political prisoners for prisoners of war and the secession of Smolensk from Russia.
The United Transitional Cabinet (UTC) launched the "Alternative National Passport" project, which, if successfully implemented, may contribute to the solidarity of Belarusian exiles. The initiative is popular with the diaspora, with over 57,000 expressions of interest within a week of the launch date.
The National Anti-Crisis Management (NAM) continues the campaign to isolate the Lukashenka regime and undermine the state apparatus. The NAM gave Ukraine a list of individuals and organizations aligned with the regime that actively support Russian aggression.
The "Labour Movement" collects evidence of violations of workers' rights in Belarus on behalf of the International Labor Organisation. In June of this year, the ILO adopted a resolution applying Article No. 33 of the Organization's Statute to Belarus, due to the liquidation of independent trade unions and prosecution or exile of trade union leaders.
The "New Belarus" platform has selected pilot projects for financing. Belarusian emigrants in Poland and Lithuania donated more than EUR 13.0 thousand from their taxes via the digital self-government project.
However, the position of Belarusian emigrants in the Baltic states is deteriorating. Democrats are working to prevent further deterioration of Lithuanian public opinion and the adoption of new restrictions on Belarusians by the Lithuanian government. Tsikhanouskaya appealed to the Lithuanian authorities and confirmed her position on the inviolability of borders.
More than a thousand Belarusians will lose their right to vote in Estonian local elections.
Pazniak is trying to strengthen his position among critics of the Tsikhanouskaya coalition by writing to Lukashenka and Zelensky proposing the exchange of Belarusian mercenaries for political prisoners.
BELPOL builds trust as the entire team successfully passed a polygraph test.
The anti-war movement continues to monitor and publicise military activity on Belarusian territory despite harsh repression by regime forces.
Support for dialogue and negotiations with the Belarusian authorities will remain negligible while continual repression prevails.
You have been successfully subscribed
Subscribe to our newsletter
Once a week, in coordination with a group of prominent Belarusian analysts, we provide analytical commentaries on the most topical and relevant issues, including the behind-the-scenes processes occurring in Belarus. These commentaries are available in Belarusian, Russian, and English.
EN
BE/RU
Situation in Belarus
September 25 – October 1