Security issues
The regime is trying to appear more conciliatory and transparent, but its efforts are not proving successful
The situation got worse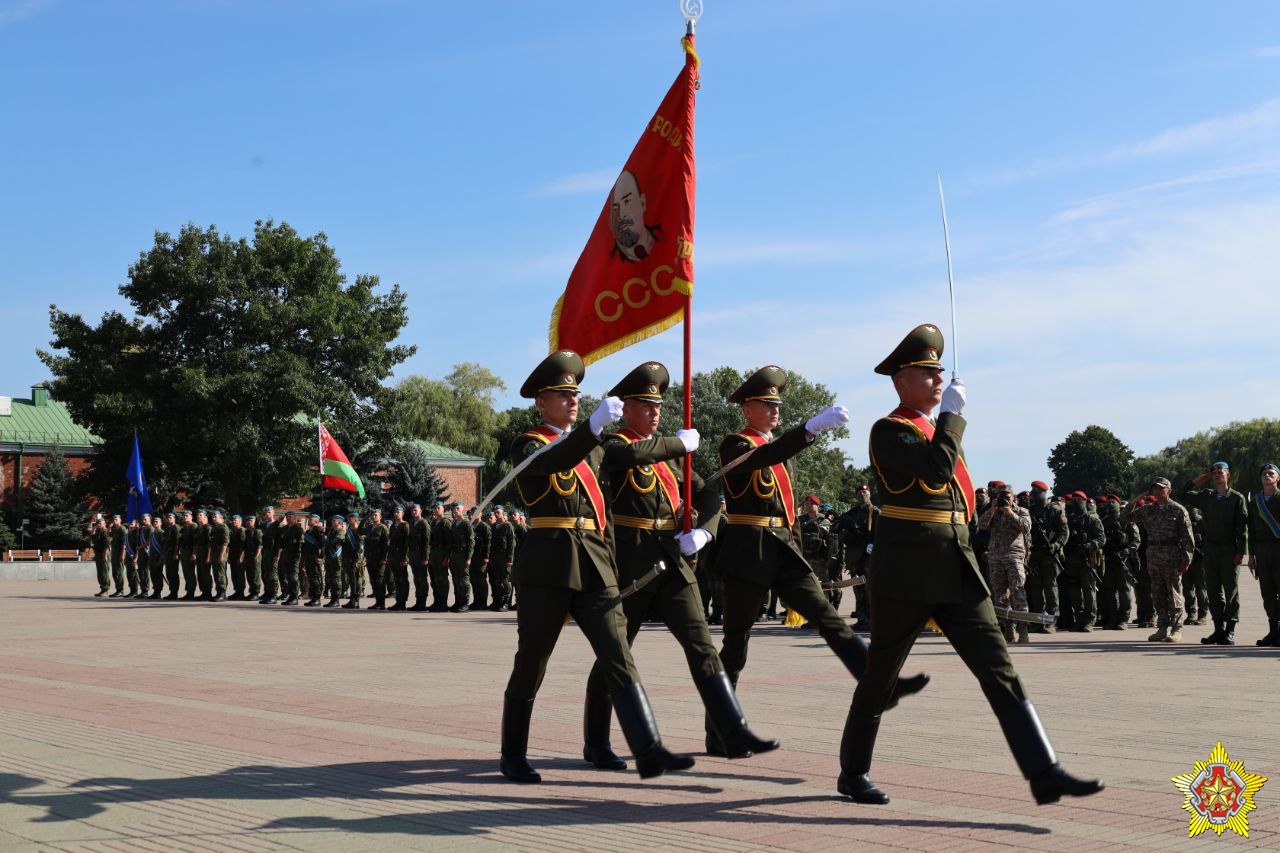 Фото: "Ваяр"
Amid the growing threat of a complete land blockade of Belarus by the Baltic countries and Poland, the Belarusian regime initially made an attempt at forced de-escalation. They temporarily reduced migration pressures and invited Western countries to observe CSTO military exercises and engage in regional security talks. However, when these overtures were ignored, Minsk returned to its usual pattern of escalating tensions with its neighboring countries. They reverted to their previous level of migration pressure and abandoned confidence-building measures in the military arena, especially with Poland.
Belarusian Defense Minister Viktor Khrenin doesn't view the border violation by the Polish Mi-24 helicopter on September 1 as a provocation. He attributes the incident to pilot error. In contrast to Warsaw, the Belarusian side doesn't plan to increase its military presence on the border in response to this incident, as Poland did previously.
While the Baltic countries and Poland were devising a plan for implementing a full land blockade of Belarus in case of a critical incident, Belarusian police, with the support of riot police, openly detained a group of 40 illegal migrants from South Asia near Minsk in Kolodischi. It appeared that these migrants were planning to subsequently head towards Latvia.
Additionally, the dismantling of tents continues at the Wagner PMC camp near the village of Tsel in the Osipovichi district. So far, more than half of the tents (130 out of 292) have been removed. Excess tents, which were unused due to fewer fighters than expected, may be relocated to barracks or moved elsewhere. There's still no information on the Wagnerites returning to Russia.
Amidst this de-escalation backdrop, Lithuanian President Gitanas Nauseda suggested that the idea of completely closing the border with Belarus is losing relevance as the situation regarding the Wagnerites appears to be stabilizing. However, the diminishing prominence of the Wagner PMC issue doesn't mean that it has been forgotten in Poland. The Polish side is closely monitoring the situation and is prepared to take necessary action if required.
Lithuanian Foreign Minister Gabrielius Landsbergis believes that the Baltic countries should formulate a plan to counter potential provocations on the borders with Belarus and Russia. Although there are currently no signs of such actions being prepared, regional countries need to remain vigilant.
Nevertheless, the regime's efforts to be more transparent in the realm of military activities have largely gone unnoticed in the West. Both Poland and France declined to send observers to the CSTO exercise "Combat Brotherhood-2023." The Polish Ministry of Foreign Affairs did not take the Belarusian invitation to observe the CSTO exercises seriously, considering them as propaganda actions, given the ongoing migration pressure, training near the borders, the presence of Wagner group mercenaries, unfriendly statements from the Lukashenka regime, and reports of nuclear weapons deployment.
Having failed to engage Western countries in discussions on regional security matters, Minsk has embarked on a new round of rhetorical and practical escalation. Consequently, Belarus accused Poland of violating the Treaty on Conventional Armed Forces in Europe (CFE) with regard to Belarus. They cited Warsaw's violations of the Final Act of negotiations on the number of personnel of conventional armed forces in Europe, its refusal to provide information about its military forces, and its dismissal of proposals to renew the dialogue on arms control. Simultaneously, Belarus accused the Polish side of destabilizing the region. Minsk is ultimately planning to respond symmetrically by suspending the CFE Treaty in relation to Poland and the Czech Republic.
Following several days of relative calm, illegal migrants have once again begun to attempt to breach the borders with Poland (95) and Latvia (170) in groups exceeding 100 people. Belarusian authorities not only assist migrants in entering the border zone but also throw stones at Polish patrols and attempt to damage the Polish border fence.
In response, Latvia is contemplating the reinforcement of its eastern border. Measures being considered include anti-tank barriers, metal or concrete structures, and the potential placement of anti-tank mines. The Latvian Ministry of Defense believes that border strengthening should also be considered in other Baltic countries and Poland.
You have been successfully subscribed
Subscribe to our newsletter
Once a week, in coordination with a group of prominent Belarusian analysts, we provide analytical commentaries on the most topical and relevant issues, including the behind-the-scenes processes occurring in Belarus. These commentaries are available in Belarusian, Russian, and English.
EN
BE/RU
Situation in Belarus
September 25 – October 1