Society and political parties
Political parties identify their audiences before the 2019/2020 elections; civic activists prepare for Freedom Day celebrations
The situation has not changed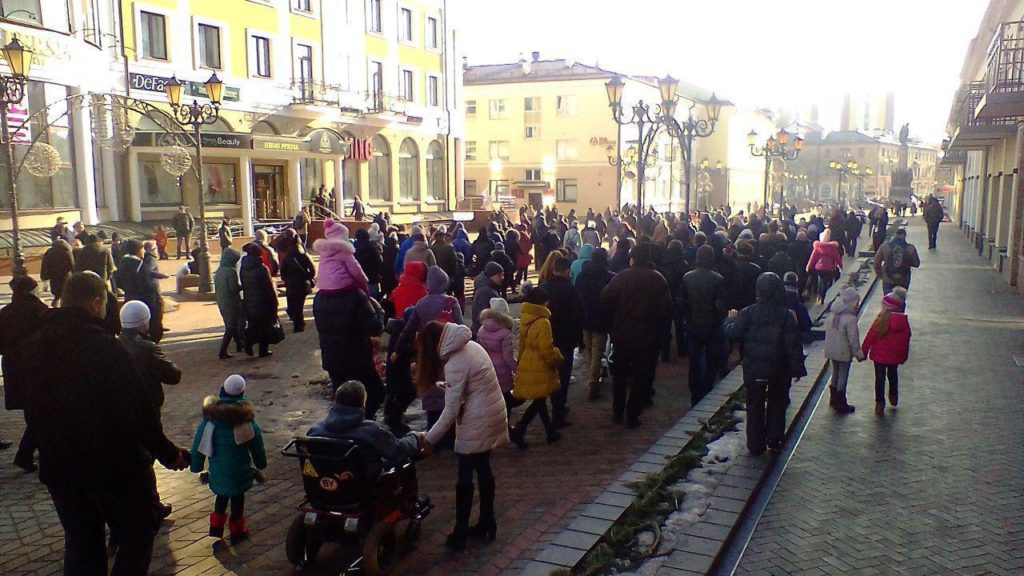 Opposition organizations are attempting to engage different audiences in preparation for the 2019/2020 elections: the Belarusian National Committee – with harsh critics of the existing regime, Tell The Truth – with moderate opponents of the socio-economic policy, right-centrists – with local protest movements, and the Belarusian Popular Front – with supporters of Belarus' independence and national-cultural revival. Civic activists anticipate raising enough funds through crowdfunding for Freedom Day celebrations.
Civic activists have already raised some BYN 20,000 through crowdfunding for organizing Freedom Day celebrations on March 25th, 2019. Meanwhile, the authorities have not yet authorized the date and the venue of the event and are likely to delay until the last moment to reduce organisers' mobilization opportunities. The BPF and national democrats aspire to strengthen their positions and recruit new activists thanks to cooperation with civic activists in organizing Freedom Day celebrations.
The Belarusian Popular Committee, led by ex-political prisoner Mikalai Statkevich, aims to unite supporters of street protests with a political agenda and use electoral campaigns to put pressure on the authorities.
Tell The Truth works with broad strata of society on a local agenda and attempts to recruit new supporters among citizens who are discontent with the authorities socio-economic policy. They further promote the strengthening of the local self-governments. The movement is promoting relevant legislative amendments and facilitating better self-organization of local communities.
Right-centrists have not yet voiced their priorities since accents in their strategy would largely depend on the results of the primaries and the choice of a single candidate from the coalition. Right-centrists are attempting to politicize environmental protest in Brest before the 2019/2020 election campaigns. Leaders of the United Civil Party Kozlov, The Movement For Freedom Hubarevich and the Belarusian Christian Democracy Rymashevsky, took part last week in an unauthorized march in Brest against the construction of a battery factory.
Environmental protests in Brest continued unabated despite harsh actions by security officials, fines and detentions of activists, as well as the initiation of a criminal case against blogger Petrukhin on charges of defamation and insult. As anticipated, the authorities denied registration to an initiative group to hold a local referendum on the construction of a battery factory. Protesting activists, however, continued to use legal means to put pressure on the local authorities and filed a case to a court.
As elections draw closer, tension among political organisations is likely to grow along with the fight for activists.
You have been successfully subscribed
Subscribe to our newsletter
Once a week, in coordination with a group of prominent Belarusian analysts, we provide analytical commentaries on the most topical and relevant issues, including the behind-the-scenes processes occurring in Belarus. These commentaries are available in Belarusian, Russian, and English.
EN
BE/RU
Situation in Belarus
November 27 – December 3