Society and political parties
Parties mobilise supporters for elections and observation; civil society anticipates an agreement with the authorities on Freedom Day celebrations
The situation has gotten better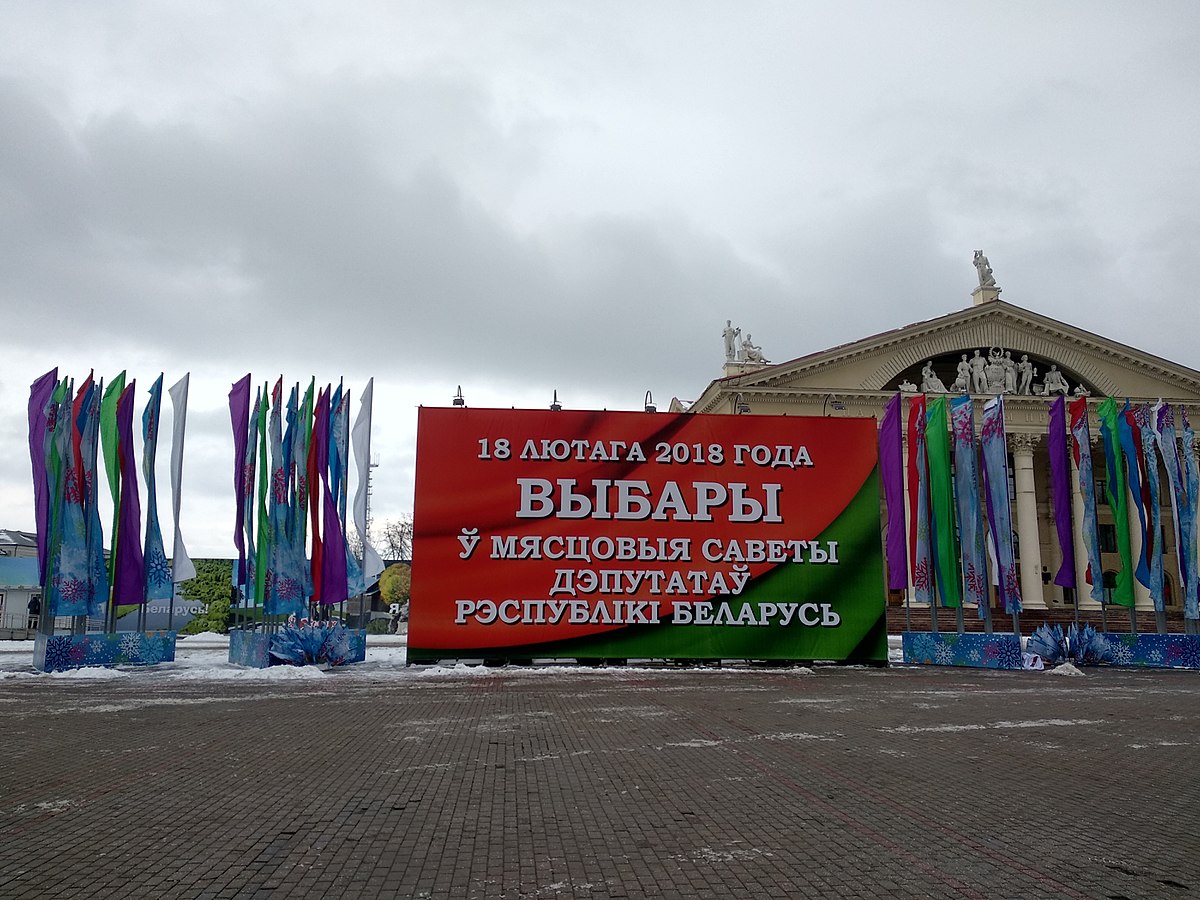 During the remaining days of the election campaign, opposition parties have mobilised their activists for campaigning and encouraged their supporters to join the election observation campaign. Civil society and the majority of parties have joined forces to celebrate the 100th Anniversary of the Belarusian People's Republic. However, the lack of the 'plan B' in the case the authorities hamper the main scenario for the Freedom Day celebration, could enhance tension among the organisers and prompt ultimatum demands and radicalise some participants.
Last week, opposition parties focused on campaigning for party candidates and organising voting observation at polling stations. Despite the low interest of voters in the local elections and the pressure from the authorities, parties managed to mobilize enough observers to ensure observation at the polling stations where their candidates would run. All opposition candidates from the centre-right coalition, Tell the Truth, the Belarusian Social-Democratic Party (Hramada) and opposition communists have encouraged their supporters to vote on the main election day.
Nevertheless, voters have marked the scarceness of information about candidates, which was due to the lack of state support (financial and media) and modest capacities of political parties to finance campaigns of their candidates. Some most active opposition candidates attempted to take advantage of additional opportunities during the campaigning and participated in events organised by pro-government candidates. The latter usually used the administrative resource to organise meetings with residents or employees in their electoral districts.
Political parties, in cooperation with human rights activists, environmental initiatives and prominent cultural figures, attempted to use the election campaign to raise important domestic and high profile issues among the local population, such as the construction of the nuclear power plant and other hazardous industries in the regions, other urban issues, and celebrations of the 100th Anniversary of the BPR. For instance, independent MP Anisim joined the "Independence Selfie" action, dedicated to the 100th Anniversary of the proclamation of the BPR (Freedom Day aka Dzen Voli).
Simultaneously, amid the preparations for the Freedom Day celebrations, the opposition does not seem to have alternative scenarios for the Freedom Day celebration in the case the authorities disapprove the principal option. Depending on the authorities' actions, this could raise tension in the opposition camp over the venue and the format of the celebration on March 25th.
In the remaining week of the election campaign, opposition candidates are likely to attempt to mobilize their voters to vote on the main election day. Civil society and political parties are likely to step up the public pressure on the Belarusian leadership to find a compromise on the BPR 100th's Anniversary celebrations and to prompt them to authorise rallies and other events in the capital and regions on March 25th.
You have been successfully subscribed
Subscribe to our newsletter
Once a week, in coordination with a group of leading Belarusian analysts, we provide analytical commentaries to the most topical and relevant issues, including on behind the scenes processes ongoing in Belarus, in Russian and English.
EN
RU
Situation in Belarus
March 13 – March 19