Society and political parties
Democratic forces are mainly focused on updating the situation in the Coordination Council, and the regime's electoral campaign isn't on their radar
The situation has gotten better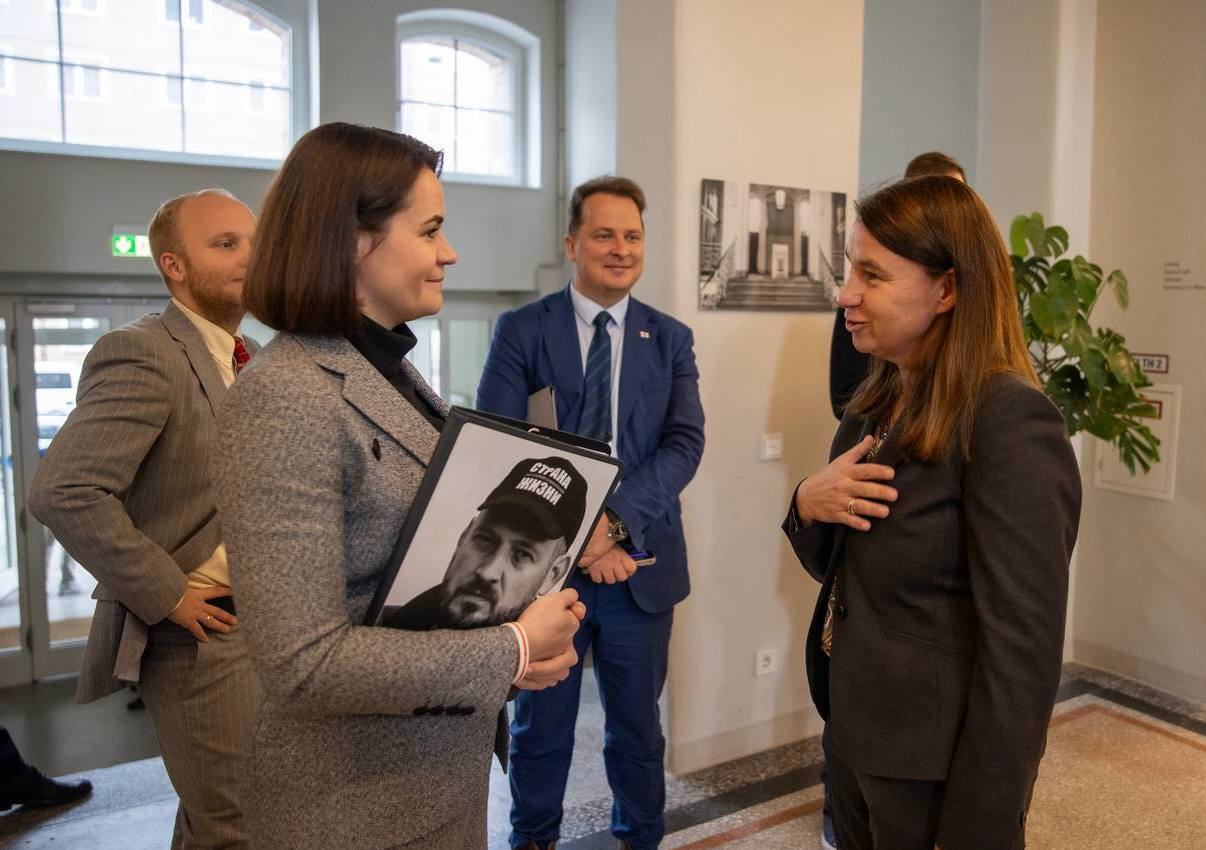 Фото: https://t.me/tsikhanouskaya
Democratic forces seem to be overlooking the regime's preparations for elections to parliament and local councils. Instead, political organizations are putting their energy into maintaining international contacts, consolidating diasporas, isolating Lukashenka internationally, persecuting regime supporters, and updating the composition of the Coordination Council.
Democratic forces have made some headway in communicating with official Washington and Brussels, as well as various European capitals, especially countries in Central Europe like Germany, Poland, and the Czech Republic, along with the Baltics (Estonia) and Scandinavia (Sweden). The Tsikhanouskaya coalition is also broadening its contacts with leaders of Eastern Partnership countries, including Ukraine, Moldova, and Armenia.
Democratic forces are ramping up connections with international corporations to defend the interests of their sympathizers. Case in point, Tsikhanouskaya had a meeting with YouTube management to discuss making the platform more Belarusian-friendly.
However, the influence of political organizations on the domestic agenda is shrinking due to the regime's restrictive measures. Democratic forces are facing tougher conditions for their activities imposed by both legislators and regime guards.
Opposition political parties, public organizations, and independent media are being denied registration, heightening the risks for activists engaging in social and political activities.
Regime guards are persisting in identifying and persecuting those who took part in the 2020 protests, cracking down on protest and anti-war activists, purging dissent from the public sector, and intimidating consumers of independent media products (resulting in a shrinking audience).
A good number of experienced activists from political organizations have been compelled to emigrate, weakening the organizational potential within the country. Despite this, political organizations are striving to develop online services to keep communication alive with their supporters.
As a result of the ongoing repressions, the democratic movement is feeling fatigued and depoliticized. Additionally, the positions of those advocating for a forceful transition of power are gaining strength. There have been recent attempts to align the positions of a broad coalition led by the leader of democratic Belarus, Tsikhanouskaya, and voluntary associations in Ukraine.
In light of all this, elections to parliament and local councils remain on the fringes of the agenda of the democratic forces. For those who do choose to participate in the vote, supporters of change are being encouraged to speak out against all candidates.
Nevertheless, some political organizations are planning to support their activists and self-nominated members of representative bodies in an effort to soften the impact of repressions and potentially initiate a cycle of "liberalization/thaw".
You have been successfully subscribed
Subscribe to our newsletter
Once a week, in coordination with a group of prominent Belarusian analysts, we provide analytical commentaries on the most topical and relevant issues, including the behind-the-scenes processes occurring in Belarus. These commentaries are available in Belarusian, Russian, and English.
EN
BE/RU
Situation in Belarus
November 27 – December 3