Security issues
Lukashenkа keeps a close eye on intelligence operations
The situation got worse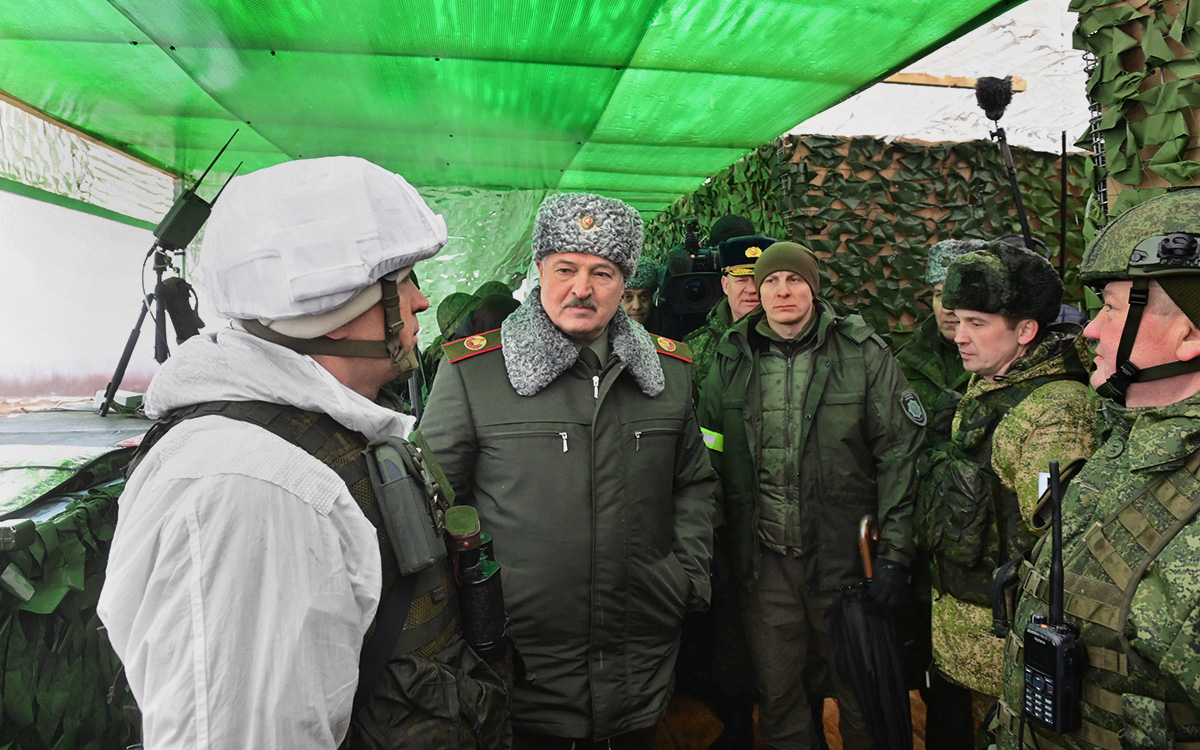 Фото: РБК
The regime is growing increasingly worried about potential threats to political stability as the 2024 elections draw near. It's worth noting that, following the election campaign, a new All-Belarusian People's Assembly is expected to be formed. To achieve this, the authorities are expanding the range of responsibilities and sources of funding for foreign intelligence. Now, foreign intelligence is tasked with preventing threats from foreign state intelligence services, as well as from terrorist and extremist organizations.
On November 2, through Decree No. 344, Lukashenkа made changes to the March 2003 decree titled "On Foreign Intelligence Issues." The updated version instructs foreign intelligence to safeguard the national interests of Belarus, including the collection and utilization of information and providing support to government agencies in the political and socio-economic development of Belarus. In contrast to the previous version, the current decree no longer mentions the protection of vital interests of individuals, society, and the state.
The decree also outlines the primary goal of foreign intelligence as preventing sudden threats to the national security of Belarus originating from abroad.
The prevention of threats from foreign state intelligence services, as well as from terrorist and extremist organizations, has been added as one of the main tasks of foreign intelligence.
Intelligence services will now engage in intelligence gathering across all nine areas of national security: political, economic, scientific and technological, social, demographic, biological, information, military, and environmental. Meanwhile, the Armed Forces services will focus on military-related aspects, encompassing military-political, military-strategic, military-technical, information, military-economic, military-ecological, and military-biological dimensions. The updated version introduces military-strategic, information, and military-biological aspects. Border service agencies will be involved in reconnaissance to ensure border protection and security.
Intelligence services have been granted the authority to establish operational units, maintain records, and develop various information systems essential for their operations. In the previous version, they could only propose the creation of organizations or their divisions.
A notable innovation in the decree is the provision for financial and logistical support for intelligence services through budgetary funds, as well as "other sources not prohibited by law." State programs can be implemented for logistical support, and the heads of foreign intelligence will determine the procedure for fund allocation and logistics.
It is evident that the decree was influenced by the outcomes of a meeting held two years ago that focused on intelligence activities. At that time, Lukashenkа emphasized that in modern conditions, the mission of KGB officers is to ensure socio-political stability and shield the country from external disruptive influences. He also emphasized the need to intensify efforts to combat terrorism and extremism, including at political emigrant centers in Warsaw and Vilnius, counter unconstitutional activities, and enhance control over the situation within labor collectives. Lukashenkа also demanded that the KGB enhance the effectiveness of foreign intelligence and transform it into a unit capable of addressing current strategic challenges.
Two years ago, Lukashenkа expressed concerns about possible sabotage and strikes at enterprises. He did not rule out the possibility of another attempt at a revolution during a constitutional referendum. It is likely that the politician is experiencing similar concerns in light of the preparations for the upcoming voting day on February 25 and the All-Belarusian Assembly on April 24, 2024.
You have been successfully subscribed
Subscribe to our newsletter
Once a week, in coordination with a group of prominent Belarusian analysts, we provide analytical commentaries on the most topical and relevant issues, including the behind-the-scenes processes occurring in Belarus. These commentaries are available in Belarusian, Russian, and English.
EN
BE/RU
Situation in Belarus
November 27 – December 3