Society and political parties
Civil society loses the initiative regarding the domestic political agenda, but political exiles retain international leverage
The situation got worse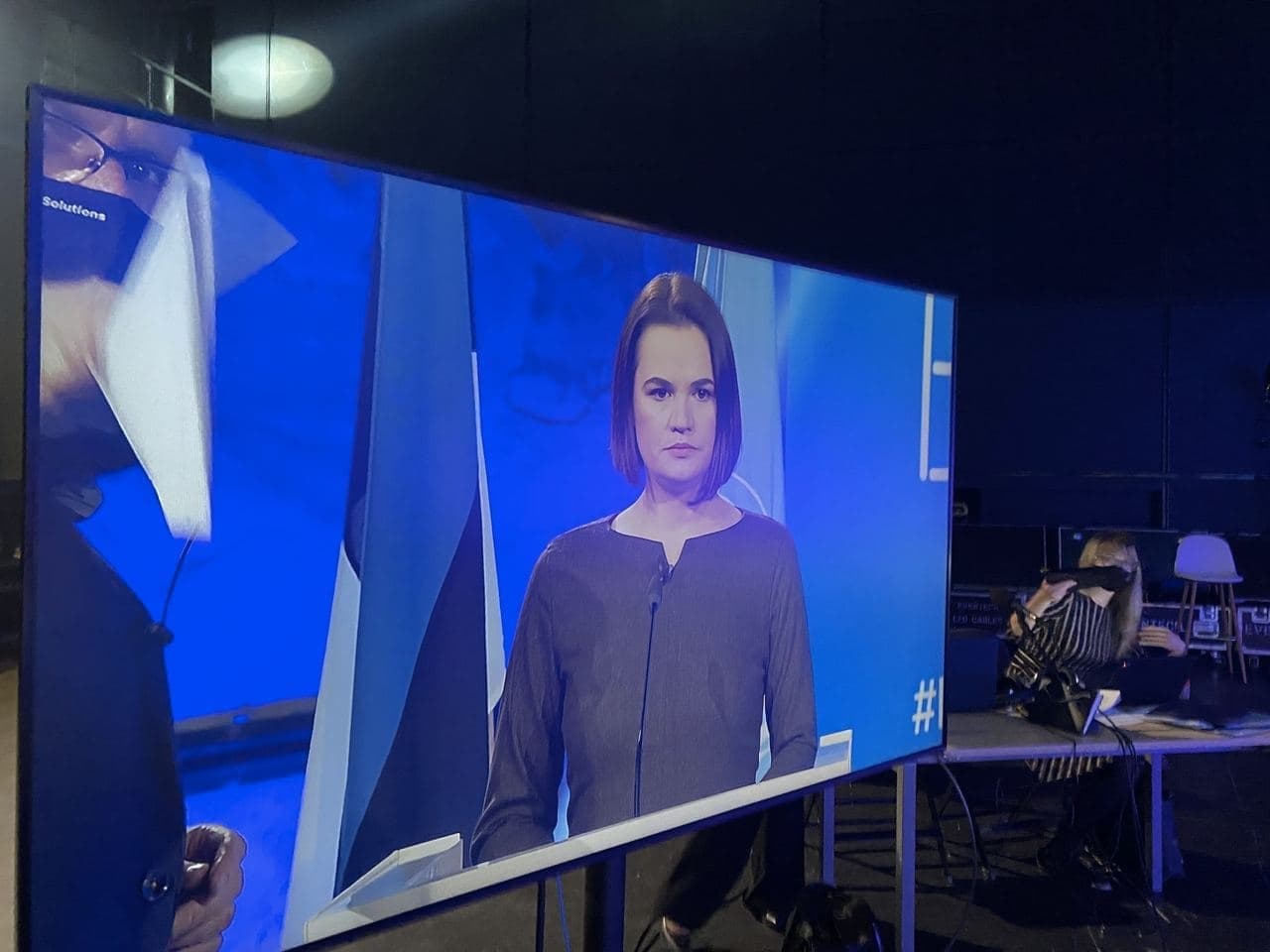 By Zmicier Kuchlej
The influence of Civil Society and political organizations on the domestic political agenda decreases, as fatigue grows in society due to the protracted confrontation with the state. Politically motivated emigration continues to draw the attention of the international community to the situation in Belarus. Tensions are mounting in the opposition as recriminations return with a likely focus on internal conflicts.
The leader of democratic Belarus Sviatlana Tsikhanauskaya and the head of the National Anti-Crisis Governance (NAU) Pavel Latushka addressed the UN Security Council at an informal "Arria Formula" meeting.
The actions of political exiles and international pressure have yielded some results. Threatened with the termination of a contract with the Norwegian company Yara, the management of Belaruskali has revoked disciplinary penalties against persecuted workers and raised the possibility of reinstating those already dismissed.
The Belarusian Sports Solidarity Foundation is seeking a response from the international sports community regarding the repression in the country. Following the cancellation of the Ice Hockey World Championship, Minsk was also deprived of the right to host the World Championship in modern pentathlon.
However, these sanctions have not stopped repression of protest activists; detentions, arrests, criminal cases, and prison terms for leaders and activists continue.
Decentralized activity in residential neighbourhoods, spontaneous actions in shopping centres and displays of protest symbols continue; however, the movement is fatigued following the long standoff with the security forces. Protests are also negatively impacted by the continuing emigration of activists.
Civil society, political organizations, and human rights activists are forced to turn their attention to protecting and freeing their activists from criminal prosecution and arrest.
Church communities have expressed their solidarity and support for activists seeking change. Two priests of the Belarusian Orthodox Church filed a petition with the Investigative Committee seeking personal assurances regarding Ihar Losik, a political prisoner on a hunger strike for nearly 40 days.
The "Assembly" initiative by the Coordination Council evokes an ambivalent response among proponents of change due to fears of identification and possible persecution by the authorities.
The authorities have managed to fragment the originally unified demands of civil society and political organizations for new elections, ending repression and bringing the security forces to justice.
The diaspora and emigrants in many cities worldwide continue to symbolically support and express solidarity with the protest movement and also organize fund-raising for the repressed.
The more the confrontation with the authorities is prolonged, the more there will be tensions and mutual recrimination within the protest movement.
You have been successfully subscribed
Subscribe to our newsletter
Once a week, in coordination with a group of prominent Belarusian analysts, we provide analytical commentaries on the most topical and relevant issues, including the behind-the-scenes processes occurring in Belarus. These commentaries are available in Belarusian, Russian, and English.
EN
BE/RU
Situation in Belarus
September 25 – October 1