Society and political parties
Civil Society embraces safer forms of protest and mutual aid as the party formation agenda resumes
The situation has gotten better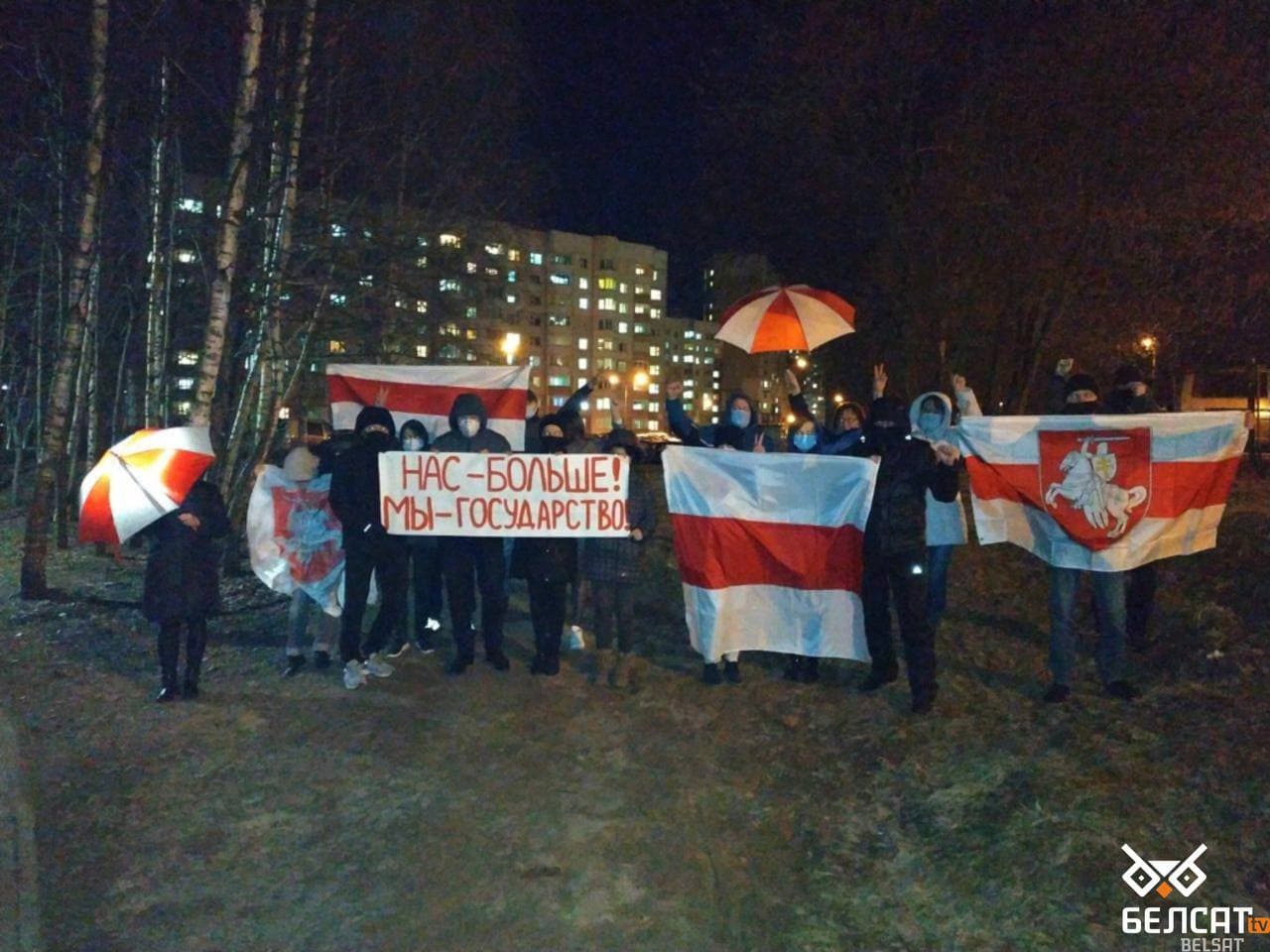 Political organisations are looking for safer ways to express discontent and exert pressure for regime change than street protests, such as collective actions (e.g., withdrawal of deposits) and the creation of parties/movements. Viktar Babaryka's activists are pursuing political party formation by creating the "Vmeste" [Together] party.
The leader of democratic Belarus, Sviatlana Tsikhanouskaya, declares the transition to the second stage of forcing the Belarusian authorities to engage in dialogue. Part of this plan may involve a new package of Western sanctions against Minsk and an increase in the number of countries exerting pressure on the Belarusian leadership. An attempt is being made to create a broad international coalition with the Kremlin's participation to force Lukashenka to negotiate.
Already, sanctions make it impossible to attract loans and investment from Western financial institutions and disrupt projects planned with their participation, for example, reconstruction of roads.
The NAU is trying to mobilise supporters of change for economic protests in place of the resumption of mass street marches, which have not materialised. Pavel Latushka calls for the withdrawal of rouble deposits and conversion to foreign currency in anticipation of devaluation.
The headquarters of Viktar Babaryka issued an update regarding the creation of the "Vmeste" political party. Over 1,000 people expressed a desire to become party members in only a couple of hours, exceeding the minimum required for official registration.
Previously, supporters of integration with Russia ("Union"), functionaries from "Belaya Rus" ["White Russia"] (the Party of People's Unity), Voskresenski's constructive opposition ("Democratic Union"), and ex-presidential candidate Andrei Dzmitryeu from "Tell the Truth" ("Our Party") issued statements regarding party formation. Last week, at the Skhod [Assembly] platform, various actors debated the relevance of the party building in the current circumstances.
In cooperation with the IT sector, the protest movement's leaders and activists continue to build infrastructure for mutual assistance and solidarity. For example, the AVOCADOHELP project aims to find, negotiate and pay for the services of lawyers.
In this way, Civil Society, the IT sector, and the international community will continue to search for safer mechanisms to pressure the regime, but decentralised local actions will not stop.
You have been successfully subscribed
Subscribe to our newsletter
Once a week, in coordination with a group of prominent Belarusian analysts, we provide analytical commentaries on the most topical and relevant issues, including the behind-the-scenes processes occurring in Belarus. These commentaries are available in Belarusian, Russian, and English.
EN
BE/RU
Situation in Belarus
September 11 – September 17