Security issues
Minsk wants the Russian-Ukrainian war to end
The situation has not changed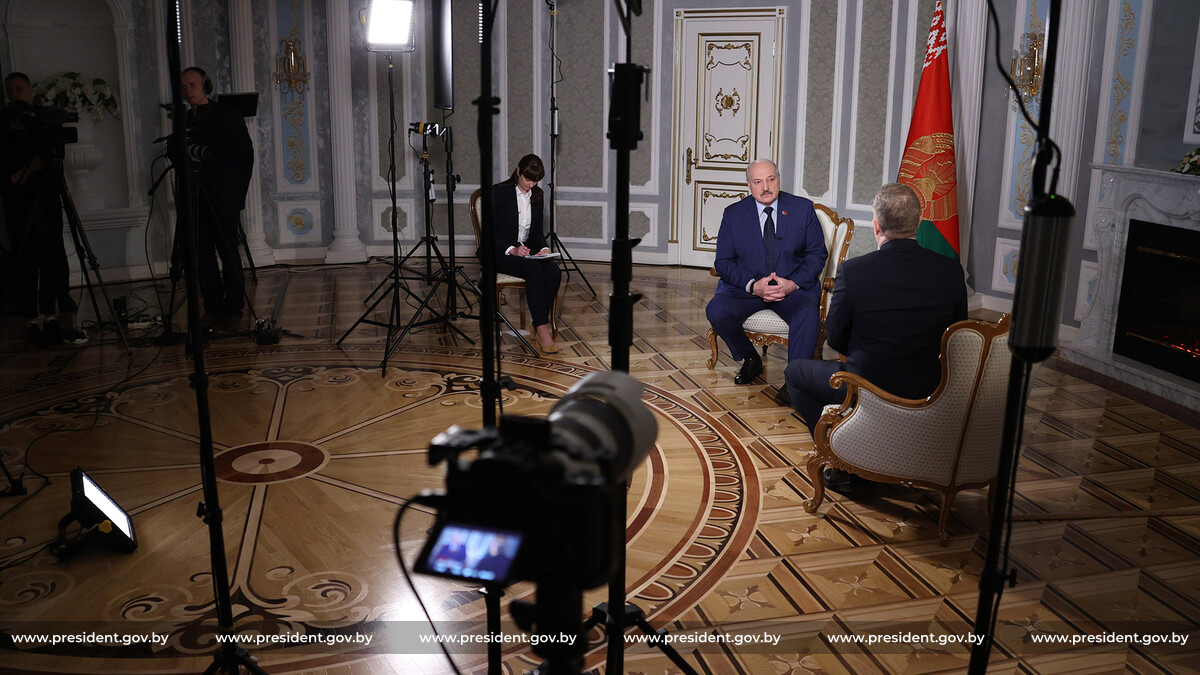 Experiencing the tangible consequences of the Russian invasion of Ukraine and Western sanctions, the Belarusian regime shows intense interest in the speedy cessation of hostilities.
During a recent interview with the Associated Press (AP), Alexander Lukashenka paid considerable attention to the Russian-Ukrainian war, alleging a lack of independence of the Ukrainian leadership, the European Union's dependence on Washington, the West's interest in the war in general. In his view, the war can end rapidly if the USA decides to do so, and the West allows Vladimir Putin to "save face". This should be seen as an appeal from Minsk, not a mere observation. The alternative is to escalate the conflict using more powerful conventional weapons and expand the war to new participants.
Once again, it was stated that Minsk did not intend to be drawn directly into hostilities and wished to participate in the post-war peace settlement.
Minsk has a realistic view of the consequences of complicity in aggression against Ukraine, witnessing large-scale economic losses due to conflict between its two most prominent trade and economic partners. There are fears that the Kremlin will escalate, and it will be challenging for Belarus to maintain its current position. For these reasons, rather than humanitarian concerns, Minsk is interested in an early cessation of active hostilities even before a political agreement is reached between the warring parties.
The regime is trying to play on European fears of the conflict escalating to the point of becoming nuclear and the growing losses and destruction in Ukraine. The objective is to undermine the resolve of the West and Kyiv to resist Russian expansionism.
Interestingly, Minsk announced a combat readiness review in a measured and neutral manner. The event was pre-planned and of limited scale, but Minsk is not interested in the fact that such an exercise will be considered a threat by its neighbours. However, given the military crisis in the region, the exercises in Kaliningrad, the rhetoric of nuclear missile strikes, and rumours about a possible attack on Ukraine / Moldova from Transnistria, it is impossible to avoid such an impression.
We will continue to observe the equivocal peacekeeping rhetoric of the Belarusian regime as it simultaneously attempts to intimidate the West with the prospect of a growing war. The problem is that the West has clearly decided that Russia must be defeated in Ukraine and territorial integrity restored to the 2014 borders, including Crimea.
The Lukashenka regime, as a formal ally of the Kremlin, is trapped. Bellicose rhetoric will be seen as a threat and precipitate retaliation, while calls for peace will be perceived as a Kremlin attempt to avoid military defeat.
You have been successfully subscribed
Subscribe to our newsletter
Once a week, in coordination with a group of leading Belarusian analysts, we provide analytical commentaries to the most topical and relevant issues, including on behind the scenes processes ongoing in Belarus, in Russian and English.
EN
RU
Situation in Belarus
March 20 – March 26