Security issues
Lukashenka's statements discredit Belarusian law enforcement agencies
The situation got worse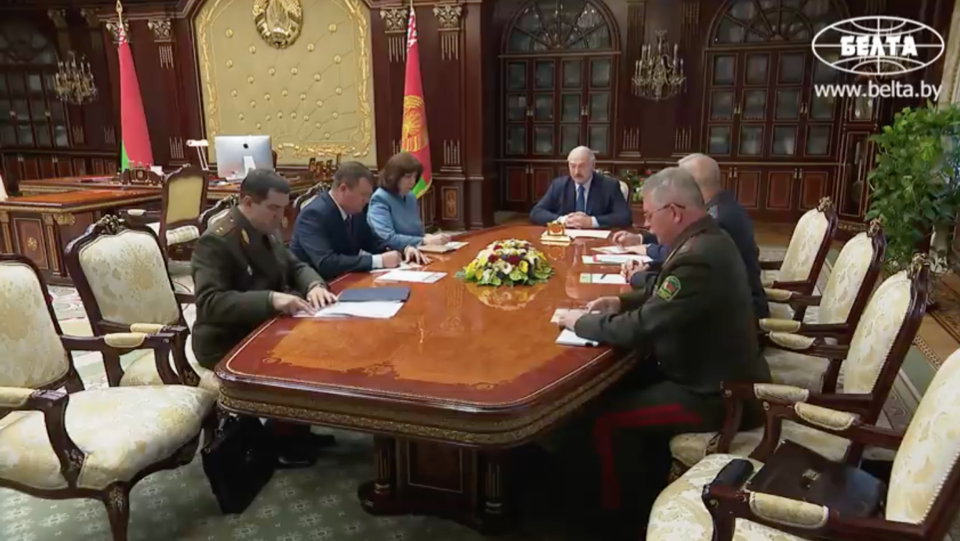 Speculations about the detention of PMC Wagner operatives, allegedly for preparing terrorist acts in Belarus, has resulted in a serious reputational damage for Belarusian security agencies.
The situation with the detention on July 29th of 33 operatives associated with a private para-military company Wagner, continues to develop. Meanwhile, Lukashenka has altered his rhetoric. Initially, he said that:
all detained were identified as contractors of a Russian para-military company, Wagner (with reference to KGB head Vakulchyk)
a criminal investigation had been launched further to their detention for alleged preparations for a terrorist act in Belarus; the detainees were only a part of some 200 militants who had already penetrated the country, and there were two other groups preparing to penetrate from Russia (with reference to State Secretary of the Belarusian Security Council Raukou).
After having failed to achieve the political and propaganda effect, which, Minsk allegedly reckoned on when promoting the idea of Russia's subversive activity against Belarus, Lukashenka has zigzagged on the issue.
On August 1st, 2020, further to a report by KGB chairman Vakulchyk and Investigative Committee chairman Naskevich about the situation with the detained Russian operatives, Lukashenka said that the detained were only soldiers, who were not so guilty to treat them harshly. That said, only two days before that, he referred to these "soldiers" as plotting a terrorist attack along with other some 200 fighters who were to penetrate Belarus from Russia.
On August 4th, when addressing parliament and people, Lukashenka spoke about another militarized group, which the Belarusian security forces were looking for.
On August 6th, at a meeting with the Belarusian power bloc on ensuring safety during the presidential campaign, Lukashenka said that a "hybrid war" was being waged against Belarus, yet it was unknown by whom, NATO, or the United States, or Ukraine, or Russia.
The "Wagner case" is acquiring distinct features of a farce and a risky investment. The statements by security bloc leaders meant to please the political moment, have later been disavowed by Lukashenka, ultimately undermining the authority of generals and security agencies. Judging by Lukashenka's statements, his generals were neither able to assess the scale of the threat, nor identify their contractors. All of this has once again confirmed a long-known fact, that the Belarusian power system's security bloc is only an instrument, having no political weight.
By Andrei Paratnikau
You have been successfully subscribed
Subscribe to our newsletter
Once a week, in coordination with a group of leading Belarusian analysts, we provide analytical commentaries to the most topical and relevant issues, including on behind the scenes processes ongoing in Belarus, in Russian and English.
EN
RU
Situation in Belarus
May 22 – May 28