Election campaign 2020 (Archive)
Democratic forces alter communication strategies
The situation has not changed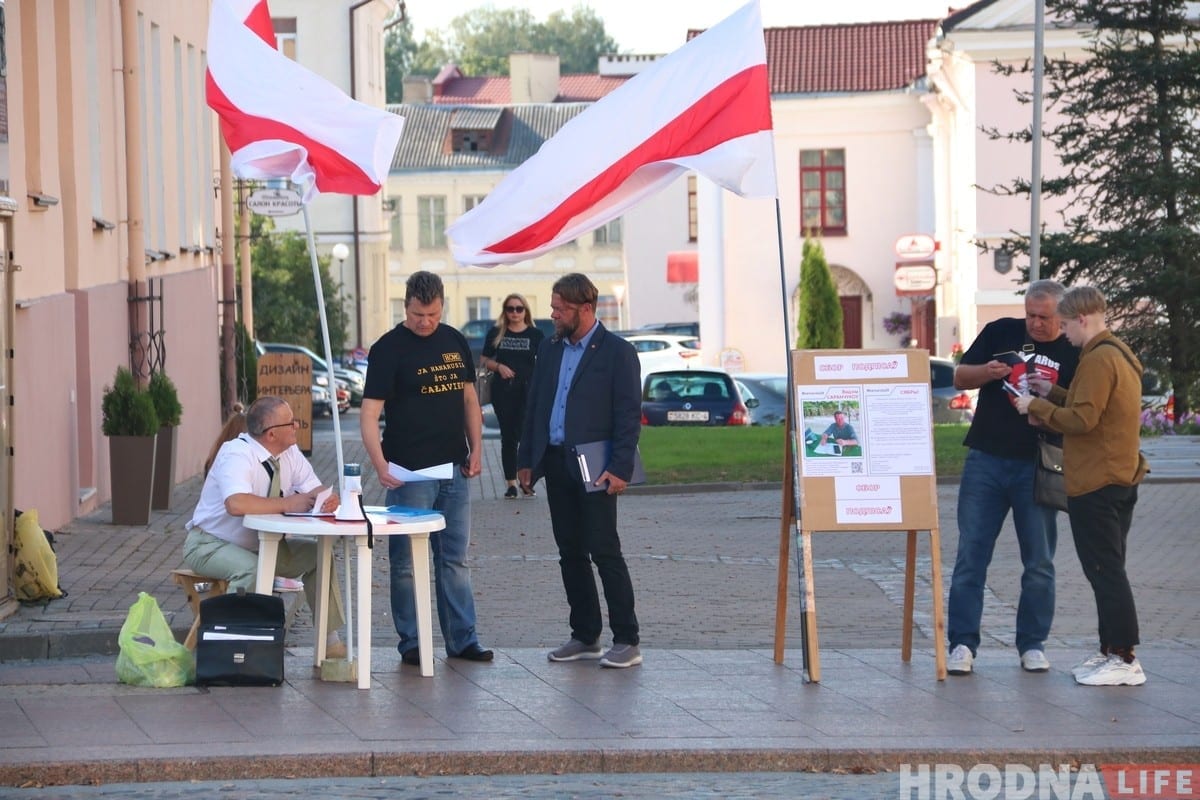 The ongoing parliamentary campaign features high nomination activity. The CEC has registered 487 initiative groups, some parties have already held congresses and nominated 180 people in total. The nomination from parties and labour collectives will continue until October 7th, 2019.
A significant part of candidates is nominated through both, gathering signatures and nomination either by labour collectives or party lists. There may be more than 600 nominees in total, breaking the record in the parliamentary elections.
For the first time in the parliamentary elections, there is a large group of candidates who promote specific issues. These include local, social groups or interest groups leaders, who use the election campaign to promote local issues at the national political level, and the participation in the ongoing election campaign is only a stage in their strategic goals. Their communication with voters is built on the principle "we shall achieve" [specific changes]. Many of them are associated with or are full members of the For Freedom Movement, Tell The Truth, the BCD, the United Civic Party or the Brest branch of the BSDP; some are independent non-partisan candidates.
For example, such nominees represent Mothers 328 movement (Larysa Zhykhar, Natalllia Sharypa), the Republican Association of Disabled on Wheelchairs (Yauhen Shauko), are leaders of protests against the battery plant construction in Brest (Aliaksandr Kabanau, Raman Kislyak), against the launch of Omsk Carbon (Tatsyana Sivachanka, Andrey Badzileu), those promoting educational reforms (Siarhey Alsheuski, Nadzeya Hatsak), equipping local clinics and revising standards of access to healthcare in the regions (Valiantsina Makouskaya, Volha Pauk), development of small towns (Andrei Dzmitryeu, Paval Staneuski), local infrastructure development (Aliaksandr Rusevich, Yauheni Dudkin, Ana Kanius), and activists of the #educationmatters movement.
Statkevich-led Belarusian National Committee and its activists only use the 2019 elections to prepare for the presidential campaign. They organize pickets to collect signatures for only two candidates, Statkevich and Lukashenka who "must leave". In addition, activists collect signatures not only in support for candidates but also for Statkevich's initiative group in the upcoming presidential elections. Some activists from other parties also support Statkevich.
Both communication strategies, the "we shall achieve" based on specific interest groups and the ongoing preparation for the upcoming presidential campaign, are new for Belarus. Simultaneously, all democratic nominees actively use online communication: recruit initiative groups and observers, notify of pickets, broadcast videos and campaign.
You have been successfully subscribed
Subscribe to our newsletter
Once a week, in coordination with a group of prominent Belarusian analysts, we provide analytical commentaries on the most topical and relevant issues, including the behind-the-scenes processes occurring in Belarus. These commentaries are available in Belarusian, Russian, and English.
EN
BE/RU
Situation in Belarus
September 11 – September 17