Belarus-West relations
West strengthens criticism of Belarus on human rights issues, freedom of expression and political freedoms
The situation got worse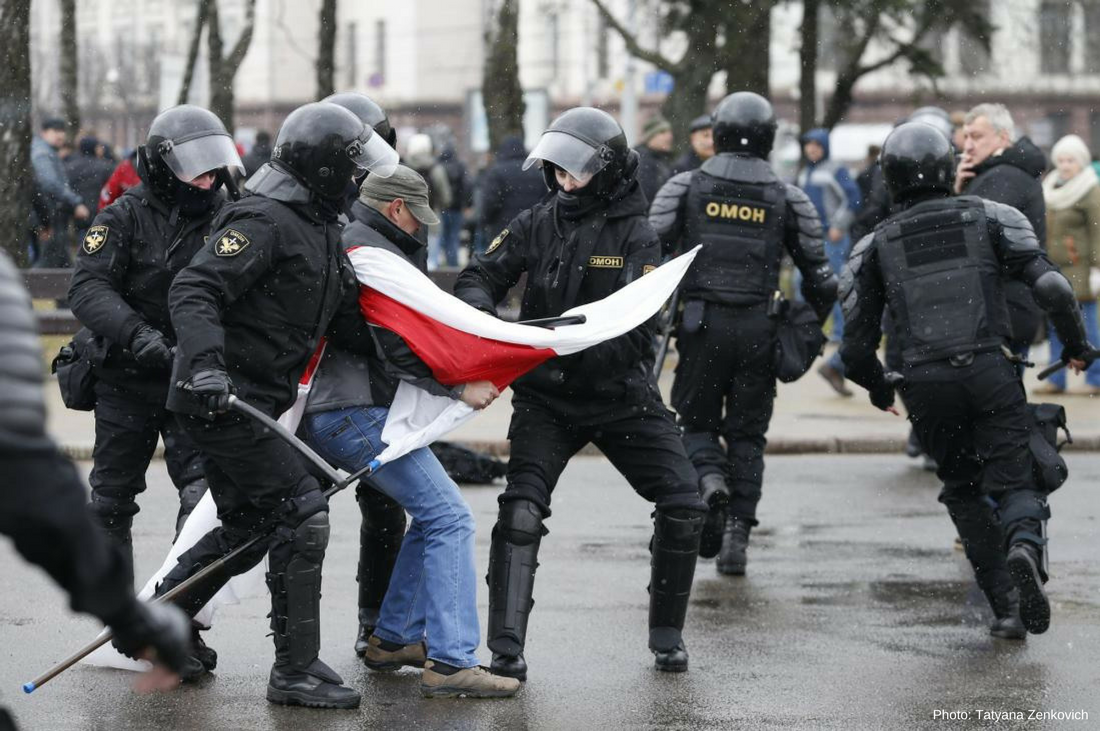 Before the local elections in Belarus, the West has traditionally stepped up the attention and criticism of the Belarusian authorities, which, however, so far has not interfered with practical cooperation.
Elections are usually marked by an increased tension in state bodies, which are attempting to prevent politicisation of society and oppositional manifestations. Simultaneously, the interest of Western countries and international bodies to internal political processes in Belarus has grown, heated by opposition parties and organizations. These processes have aggravated the rhetoric in relations between Minsk and Western capitals.
For instance, last week, the Council of Europe condemned two new death sentences handed down earlier by the Minsk City Court and once again urged Belarus to impose a moratorium on the death penalty. Almost simultaneously, the OSCE Parliamentary Assembly Special Representative for Eastern Europe, Kent Harsted, expressed his disappointment after his visit to Minsk with the fact that Belarus "has not done more to address the much needed electoral reform" and urged the Belarusian authorities to double their efforts in order to conduct the 2020 elections within a new and improved legislative framework. On January 26th, 2018, the OSCE Representative on Freedom of the Media, Harlem Desire, commenting the blocking of the Charter 97 website, stated that "the ongoing blocking of websites in Belarus is a disturbing trend".
On January 25th, 2018, the head of the European Union representation in Belarus, Andrea Viktorin, reiterated that the European Union would not abandon the value-based approach in the dialogue with Belarus at a roundtable meeting with representatives of Belarusian opposition parties and the delegation of the European People's Party. She said that she "felt some optimism" last year, when the Central Electoral Commission prepared recommendations to improve the electoral legislation, however was disappointed when they were not adopted.
That said, mutual trade between Belarus and the European Union has grown. In January-November 2017, in comparison with the same period in 2016, trade increased by 26.5% to USD 12. 8856 billion. On January 25th, the European Bank for Reconstruction and Development announced its plans to increase lending to projects in Belarus to Euro 200-250 million or more in 2018. The EU continues issuing grants within the multilateral cross-border cooperation framework with the participation of Belarus. For instance, within the framework of the European Neighbourhood Instrument, Brussels has allocated Euro 5.5 million for the implementation of three joint environmental projects in Belarus, Poland and Ukraine.
As the local elections draw closer, Belarus' dialogue with the West becomes more politicised. However the dynamics of relations with the West accumulated over several years in various spheres, has a stabilising effect and prevents them from making a U-turn towards confrontation.
You have been successfully subscribed
Subscribe to our newsletter
Once a week, in coordination with a group of prominent Belarusian analysts, we provide analytical commentaries on the most topical and relevant issues, including the behind-the-scenes processes occurring in Belarus. These commentaries are available in Belarusian, Russian, and English.
EN
BE/RU
Situation in Belarus
September 25 – October 1