Belarus-West relations
Relations with the West have reached a "plateau" and would develop within existing frameworks
The situation has not changed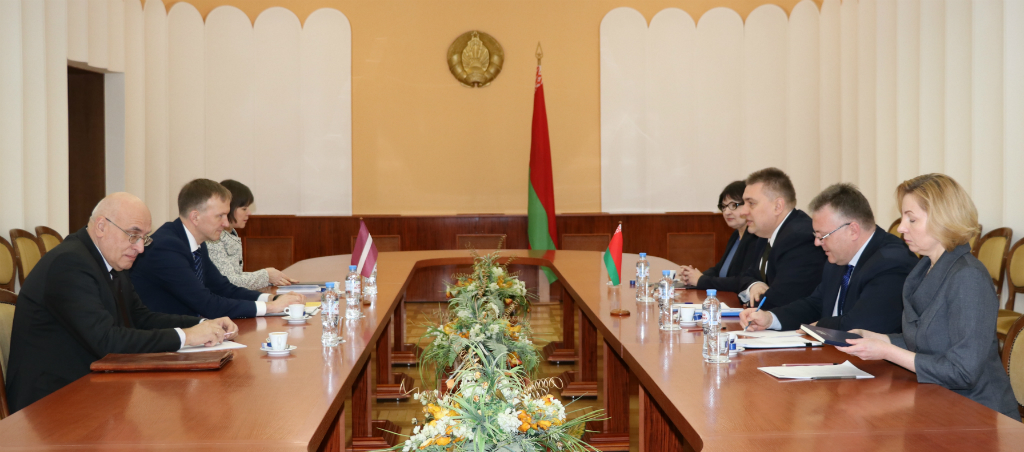 The lifting of EU sanctions has allowed interested EU states to develop bilateral relations with Belarus at the highest level. However, both parties being demotivated, momentum for the development of Belarus-EU relations has not been created.
On February 7th – 8th, 2018, Latvian Prime Minister Maris Kuchinskis paid a working visit to Belarus. During the visit, the parties signed bilateral agreements on cooperation in the field of nuclear safety, scientific and technical cooperation, physical culture and sports, aviation, economic cooperation, and environmental protection. It should be noted that Kuchinskis' visit to Belarus was the second high-level visit from an EU member state after the EU lifted sanctions in 2016 (the first was the Prime Minister of Slovakia, Robert Fico). Nevertheless, Latvia, like Slovakia, is not a very influential EU member state to assess these visits as a sign of a radical revision of EU approaches to Belarus. Albeit the parties discussed the prospects for Belarusian-European relations during the Latvian Prime Minister visit, bilateral Belarusian-Latvian agenda prevailed.
According to the Latvian State Secretary of the Foreign Ministry, Pildegovichs, who also took part in the visit and negotiations, relations between Belarus and the EU reached a "plateau". This assessment reflects a widely held opinion among Western diplomats that the European Union does not see prospects for a significant democratization and liberalization in Belarus, and in the absence of important interests there, it is not ready to step up diplomatic and financial efforts. In turn, Minsk is not satisfied with the feedback from the European Union (primarily financial), in response to its efforts to liberalise the domestic political environment and promote the solution of the Ukrainian issue. Hence, the parties have not made any significant moves aimed at improving relations, and are acting with the already existing frameworks and projects.
Following the closed-door meeting between the Belarusian Foreign Ministry and the EU member states, held in Brussels on February 9th, it became clear that the European Union would not abolish the remaining sanctions against Belarus. In addition, visa facilitation issues and the signing of the partnership priorities between Belarus and the EU until 2020 are still pending.
Hence, relations with the West have developed at a previously reached level, which, however, does not meet the wishes of both sides. Nevertheless, there is no reason to expect a significant improvement, since neither Minsk, nor Brussels are ready to make significant concessions and gestures of goodwill without seeing more or less clearly delineated political and economic benefits from such steps.
You have been successfully subscribed
Subscribe to our newsletter
Once a week, in coordination with a group of leading Belarusian analysts, we provide analytical commentaries to the most topical and relevant issues, including on behind the scenes processes ongoing in Belarus, in Russian and English.
EN
RU
Situation in Belarus
May 15 – May 21