Belarus-West relations
Conflict with the West and Tsikhanouskaya's international activities continue, but Minsk's communication channels remain open
The situation got worse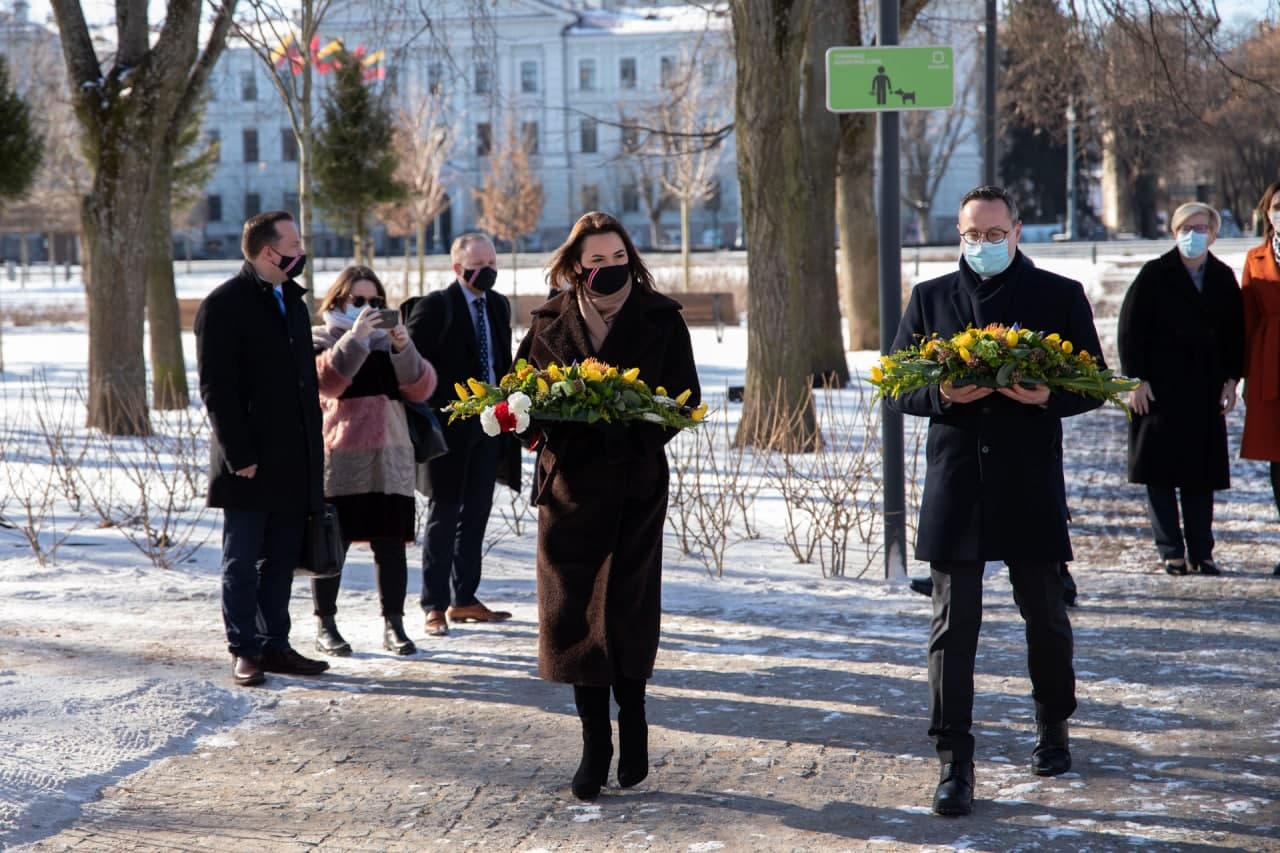 The conflict with the West is not diminishing; mutual hostile rhetoric persists. Sviatlana Tsikhanouskaya is still actively promoting the interests of the protest movement in Western countries. However, the communication channels between Minsk and Western capitals remain open, and there are attempts to respond to the pressure of the West.
Sviatlana Tsikhanouskaya's initiative to hold a vote on negotiations with the Belarusian authorities was supported by both the United States and the European Union. Shortly beforehand, a hearing was held by the Committee on Foreign Relations of the House of Representatives of the U.S. Congress with Tsikhanouskaya participating. She called on U.S. lawmakers to expand sanctions against state-owned enterprises, representatives of the Belarusian authorities and related businesses and increase support for protesters.
On March 17, in an interview with Radio Svaboda, George Kent, Deputy Assistant Secretary of the U.S. State Department's Bureau of European and Eurasian Affairs, linked sanctions against Belarusian petrochemical plants to the presence of political prisoners, thus raising the possibility of a new crisis in Belarusian-American relations in April.
Simultaneously, Minsk is trying to respond to Western nations' accusations and actions within the developing conflict framework. Further to this, the representative of the Belarusian delegation to the OSCE stated on March 18 that Belarus is concerned about disproportionately brutal actions of the police in the E.U. and Great Britain.
Last week, the chairman of the board of directors of Amkodor, Aliaksandar Shakutin, filed suit with the European Court of Justice (ECJ) against the E.U. Council's executive order, which included businessmen in the third package of sanctions against Belarus. Synesis Ltd. also filed a similar suit with the ECJ. The ECJ has previously ruled on the claims of other Belarusian businessmen and recognized the groundlessness of their inclusion in the sanctions lists.
Despite the difficulties in relations with the E.U. and the United States, Minsk continues to maintain western directed channels of communication. George Kent, assistant secretary of the U.S. State Department's Bureau of European and Eurasian Affairs, previously stated that there is a dialogue between Washington and Minsk and that the State Department is working on arrangements for Ambassador-designate Fischer to "arrive in Minsk as soon as possible and begin her duties in Belarus."
Last week there were also meetings between Deputy Foreign Minister Sergey Aleynik and the British and Hungarian Ambassadors.
You have been successfully subscribed
Subscribe to our newsletter
Once a week, in coordination with a group of prominent Belarusian analysts, we provide analytical commentaries on the most topical and relevant issues, including the behind-the-scenes processes occurring in Belarus. These commentaries are available in Belarusian, Russian, and English.
EN
BE/RU
Situation in Belarus
November 27 – December 3