Belarus-West relations
The EU positively assessed the Belarusian NPP's stress test results
The situation has gotten better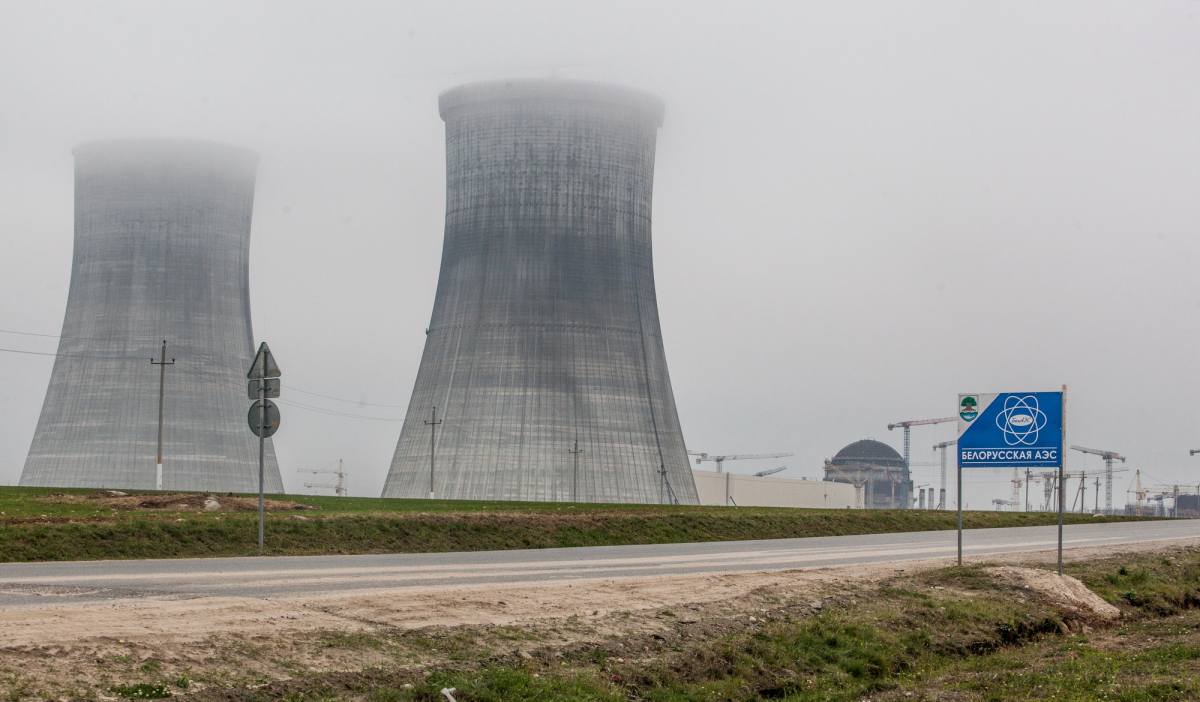 On July 2nd, 2018, the European Nuclear Safety Regulators Group (ENSREG) presented the Peer Review Report of the EU Stress Test in Belarus with an overall positive assessment.
A joint press release with the Gosadomnadzor, published on July 4th, said that "Belarus met its voluntary commitments to undertake stress-tests of the Belarusian NPP […] in a constructive and transparent manner". Experts noted that Belarusian power plants demonstrated high resistance to extreme weather conditions. Experts pointed out that theoretically, the Belarusian nuclear power plant demonstrated stability and a temporary margin for all possible accidents considered in the EU stress tests. The tests also marked some particular advantages of the Belarusian NPP, such as the system of passive residual heat removal through steam generators and a passive system for heat removal.
Simultaneously, the report included important recommendations to the Gosatomnadzor, which were advised to include in the National Action Plan. For example, to ensure the timely implementation of security improvement measures, taking into account the EU practice.
The positive assessment of stress test of the Belarusian NPP has a great political significance since it neutralizes at least some arguments voiced by Lithuania, which urges to boycott the Belarusian NPP and to block Belarus-EU talks on Partnership Priorities.
Nevertheless, Lithuania has not given up. Yet before the official presentation of the report on the stress test results in Belarus, Lithuanian Foreign Minister Linas Linkevičius hastened to make a statement that the stress tests had proved that the Ostrovets nuclear power plant was unsafe. He also urged the EU to stipulate further cooperation between the EU and Belarus by implementing the report's recommendations. Meanwhile, Polish Gazeta Prawna interpreted the report differently and wrote about the positive assessment of the Belarusian tests by European experts.
Belarus' cooperation on stress tests in Ostrovets has reduced Lithuania's lobbying capacity in prompting the EU to boycott the NPP. Potentially, the positive assessment of the stress test results and Belarus' goodwill demonstrated in this matter, could facilitate her negotiations with Brussels in other areas. For example, whereas the finalization of the Partnership Priorities by 2020 is concerned.
You have been successfully subscribed
Subscribe to our newsletter
Once a week, in coordination with a group of prominent Belarusian analysts, we provide analytical commentaries on the most topical and relevant issues, including the behind-the-scenes processes occurring in Belarus. These commentaries are available in Belarusian, Russian, and English.
EN
BE/RU
Situation in Belarus
September 11 – September 17