Belarus-Russia relations
What Belarusian and Russian presidents need to talk about?
The situation has not changed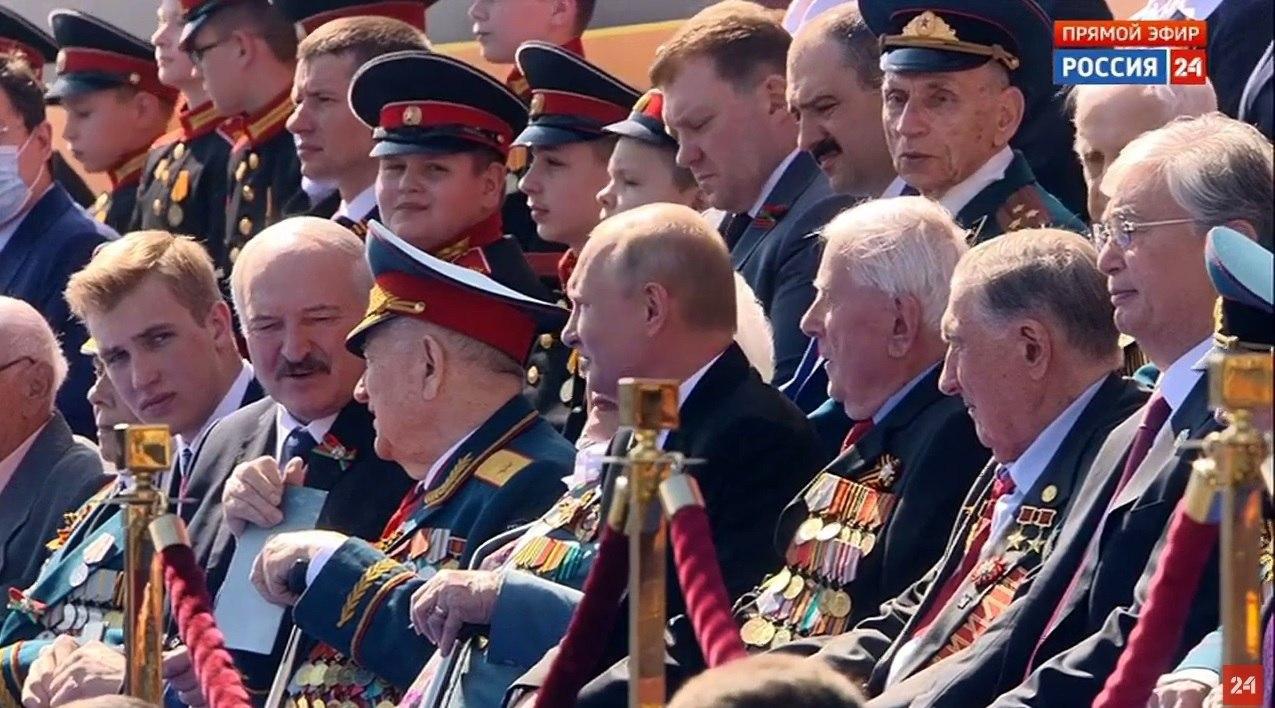 By Anatol Pankouski
On June 24th,2020, Belarusian President Lukashenka attended the Victory Day Parade in Moscow with his sons; he did not manage to have a word with Putin during the event. Their next meeting will be on June 30th near Rzhev and perhaps they would be on track to a conversation.
According to Lukashenka, he aims to attend the opening ceremony for the Soviet Soldier memorial near Rzhev on June 30th,
"We are looking for a moment to go and discuss [with Russian President Putin] some issues of our future cooperation".
What are the pressing issues of 'future cooperation'? One of them relates to Gazprom. Specifically, the unresolved issue of price for gas supplies to Belarus. Gazprom previously said that it was ready to start negotiations with Belarus on the terms of the contract in 2021 only after Belarus paid off her debt for gas supplies estimated at USD 165.57 million as of late May.
The 'case of Belgazprombank' is the second issue affecting the interests of the Russian gas monopoly. According to media reports, the interim administration of the bank, headed by Yermakova and staffed with mid-ranking managers from Belarusbank and Belagroprombank, reached out to Belgazprombank principal shareholders (Gazprom – 49.8% of shares and Gazprombank – 49.8% of shares) but, "the shareholders refused to discuss joint activity issues". Hence, the issue, most likely, has been delegated to the senior leadership of the two states.
Another burning issue for the Belarusian leadership is the lack of cheap money. Russia has already agreed to alter the terms of the loan for the construction of a nuclear power plant in Belarus. However, the latter would like to receive additional loans from the Eurasian Stabilization and Development Fund and/or the Eurasian Development Bank, as she subtly indicated in the early days of the COVID-19 outbreak.
Besides, previously Lukashenka said that he intended to discuss facts of Russian 'interference' with the presidential campaign in Belarus with Putin. According to the Belarusian president, "puppet masters" from abroad stood behind his opponents.
"We will talk about this during a meeting with President Putin in the future, but the situation is very complicated", Lukashenka said. "The most up-to-date fake-news techniques are being used; there is interference from abroad in our elections".
Finally, there other unresolved issues in bilateral relations, such as, for example, the issues of compensation for a premium to oil suppliers to Belarus from the Russian budget (according to Russia's estimates, not more than USD 70 million in 2020), which has been abandoned for some time amid tense discussions of the integration roadmaps.
You have been successfully subscribed
Subscribe to our newsletter
Once a week, in coordination with a group of leading Belarusian analysts, we provide analytical commentaries to the most topical and relevant issues, including on behind the scenes processes ongoing in Belarus, in Russian and English.
EN
RU
Situation in Belarus
January 16 – January 22