Belarus-Russia relations
The silence of the Kremlin: integration, forward!
The situation has not changed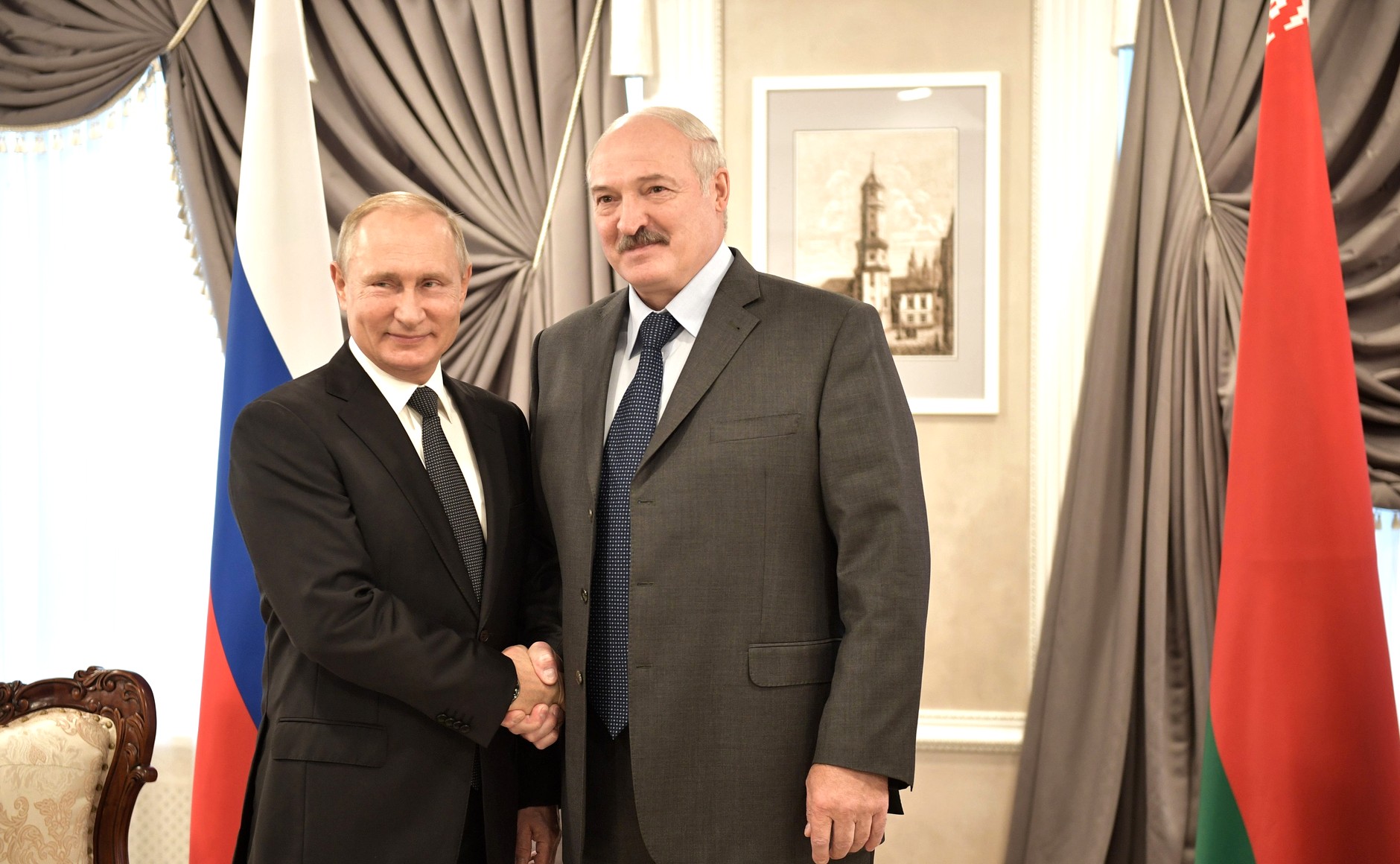 By Anatol Pankouski
Minsk has sent a strong signal to the Kremlin that it is ready to continue negotiations and approve yet another "integration package" after the presidential elections in Belarus. So far, the Kremlin is sitting back, presumably, in contemplation of further concrete and genuine offers.
Through the mouthpiece of Belarusian Ambassador to Russia Siamashka, Minsk has sent a signal to the Kremlin about its readiness to resume negotiations on integration roadmaps. "Minsk is ready to sit down at the negotiating table anytime, should there be the goodwill of Russian partners and friends," he said, adding that "anytime" would be in September-October this year, that is, after the presidential elections scheduled for August 9th, 2020. Siamashka said so during an expert video conference entitled "Russia and Belarus: the future after the pandemic" held last week.
Most independent analysis has described this political gesture as highly anticipated: amid the lack of positive signals from the West before the presidential elections, the Belarusian leadership started a new bargaining session with Russia. Belarus would like, in addition to the 28 agreed "roadmaps" and one, which has "a couple of feasible aspects" according to Siamashka, to agree on the 30th "roadmap" related to the "single gas market and a compensation for the tax maneuver". Additionally, Belarus probably would not mind-expanding the credit line. Hence, Minsk has demonstrated that it is open to "investments" not only in the form of hard currency but also in future discounts on Russian energy.
Two weeks ago, President Lukashenka had already sent a signal to the Kremlin about the need to resume "integration" talks by referring to Belarus' importance for Russia in military-technical cooperation. During his visit to a rocket launcher manufacturing plant (which was among major news in late May), Lukashenka expressed discontent with Russia's refusal to develop rockets jointly and announced the development of domestic rocket launchers production. It is noteworthy that the key speaker during that visit was Raman Halauchenka, who was later appointed as the new prime minister.
It should be noted that the ongoing trade with the Kremlin is inconsistent, which, however, is very typical of Lukashenka. On the one hand, he is ready to sign an "integration package", and on the other, he refers to the need to "protect our independence and sovereignty" and recalls dramatic examples of South Ossetia, Abkhazia, Transnistria, and Ukraine. All this is spiced up with a paranoid suspicion that the Kremlin has an agreement with some presidential candidates (Babaryka, Tsepkala, and Tsikhanouski) and is building its political line on this basis.
All in all, the signals coming from Minsk are a kind of reconnaissance in force to understand the "true" intentions of the Russian leadership. Besides, Belarus' "interactive" diplomacy reflects the traumatic experience of previous election pacts with the Kremlin.
For instance, in the autumn of 2009, a year before the presidential elections in Belarus, Russia and Belarus agreed on creating a single customs space, together with Kazakhstan. In the spring of 2010, there were disagreements between the leaders of states participating in the Customs Union. In late May Russian Prime Minister Putin announced that the Customs Union could take effect without Belarus, however, as of July 2010, a single Customs Union Code took effect for all members of the Customs Union.
On January 1st, 2015, just before the next presidential elections in Belarus, the Eurasian Economic Union came into force, to which, in addition to Belarus, Kazakhstan, and Russia, Armenia and Kyrgyzstan also joined. On January 1st, 2018, the new single EAEU Customs Code came into force.
Now, having sacrificed some sovereignty and independence, Belarus, however, did not receive anticipated benefits, such as low energy prices. Integration talks between Belarus and Russia which continued throughout 2019 and in early 2020, as well as negotiations about compensation for the Russian "tax maneuver" and on common gas tariffs, were to no avail.
You have been successfully subscribed
Subscribe to our newsletter
Once a week, in coordination with a group of prominent Belarusian analysts, we provide analytical commentaries on the most topical and relevant issues, including the behind-the-scenes processes occurring in Belarus. These commentaries are available in Belarusian, Russian, and English.
EN
BE/RU
Situation in Belarus
November 20 – November 26