Belarus-Russia relations
Lukashenka seeks closer military cooperation with Russia
The situation got worse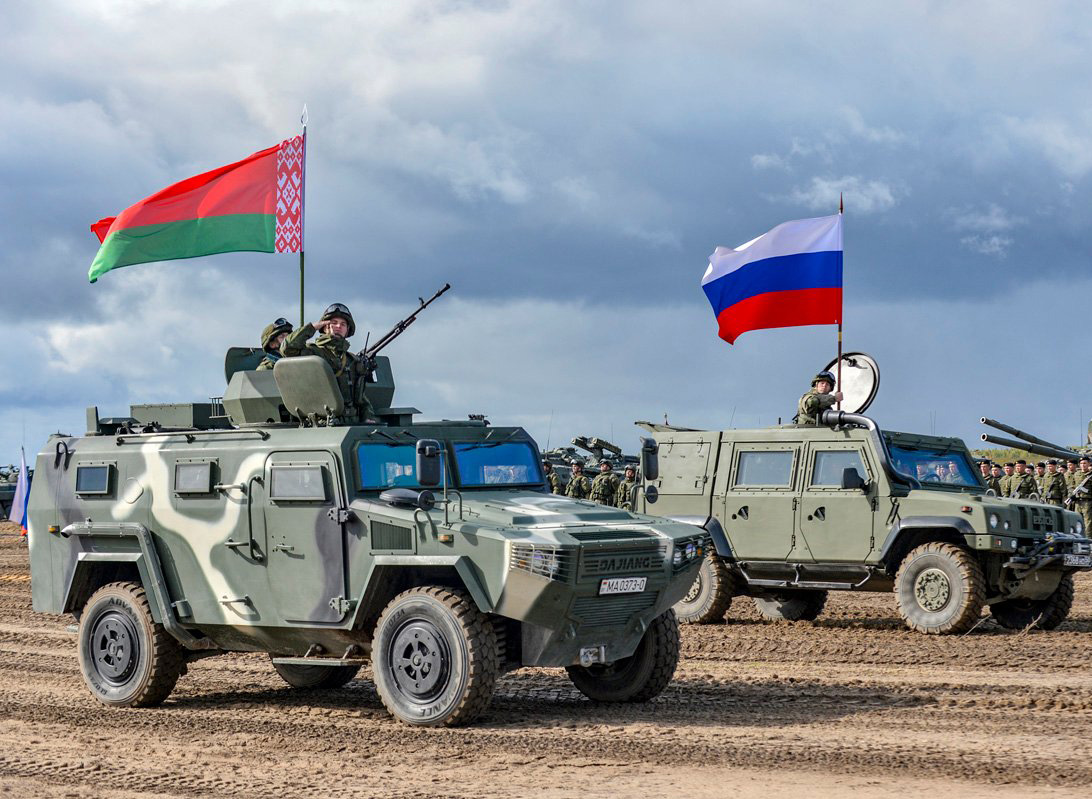 After meeting with Putin in Sochi, Lukashenka announced his preferred routes for strengthening the alliance, mainly military cooperation and selected economic initiatives. An agreement was also reached to hold the Union party founding congress, but this will most likely turn out to be a dead end.
On March 2, 2021, Lukashenka chaired a meeting on Belarusian-Russian cooperation, at which he presented his near term political plans, with an emphasis on the militarisation of Belarus and military cooperation with Russia
He had three options for maintaining Russian support for his rule: constitutional reform that would diversify political power and allow Russia to guarantee influence in Belarus after Lukashenka's departure, economic integration, which would involve a convergence of fiscal practices and strengthening of property rights, or a military alliance that also gives Russia guarantees for the future. Judging by Lukashenka's statements, he chose the military path.
Any of these options weakens Lukashenka's personal power.
Mostly for personal reasons, but also with an eye to the political future, economic integration is unacceptable to Lukashenka because strengthening private property rights to the Russian level undermines the very foundations of his power.
Allowing representative political parties as window dressing would not pose a serious threat to political peace or Lukashenka's personal popularity, but this is a step he did not dare to take even in past years when there was no threat to his power. The Union party, which was inaugurated at Belarusian hotel last week, is likely to repeat the fate of the Belarusian Christian Democracy and act as no more than an organising committee until Lukashenka leaves office.
In the context of a widespread protest movement and Lukashenka's personal unpopularity, militarisation by the regime allows Lukashenka to maintain power without making concessions to the elites or business interests. Increased military cooperation with Russia strengthens internal militarisation and removes Russian concerns about continuing influence in Belarus after Lukashenka's departure. Therefore, Lukashenka's presentation of the Belarusian-Russian future planning focused almost exclusively on military-industrial cooperation and an anti-Western military alliance. Topics such as the convergence of tax law, harmonisation of economic policy, and constitutional reform he characterised as "conjectures".
It is difficult to say whether Russia will agree with Lukashenka's strategy, as it carries the genuine risk of increasing military confrontation with the West.
You have been successfully subscribed
Subscribe to our newsletter
Once a week, in coordination with a group of prominent Belarusian analysts, we provide analytical commentaries on the most topical and relevant issues, including the behind-the-scenes processes occurring in Belarus. These commentaries are available in Belarusian, Russian, and English.
EN
BE/RU
Situation in Belarus
November 27 – December 3