Belarus-Russia relations
The Kremlin support for the Belarusian strongman: "with a little help from my friend"
The situation has not changed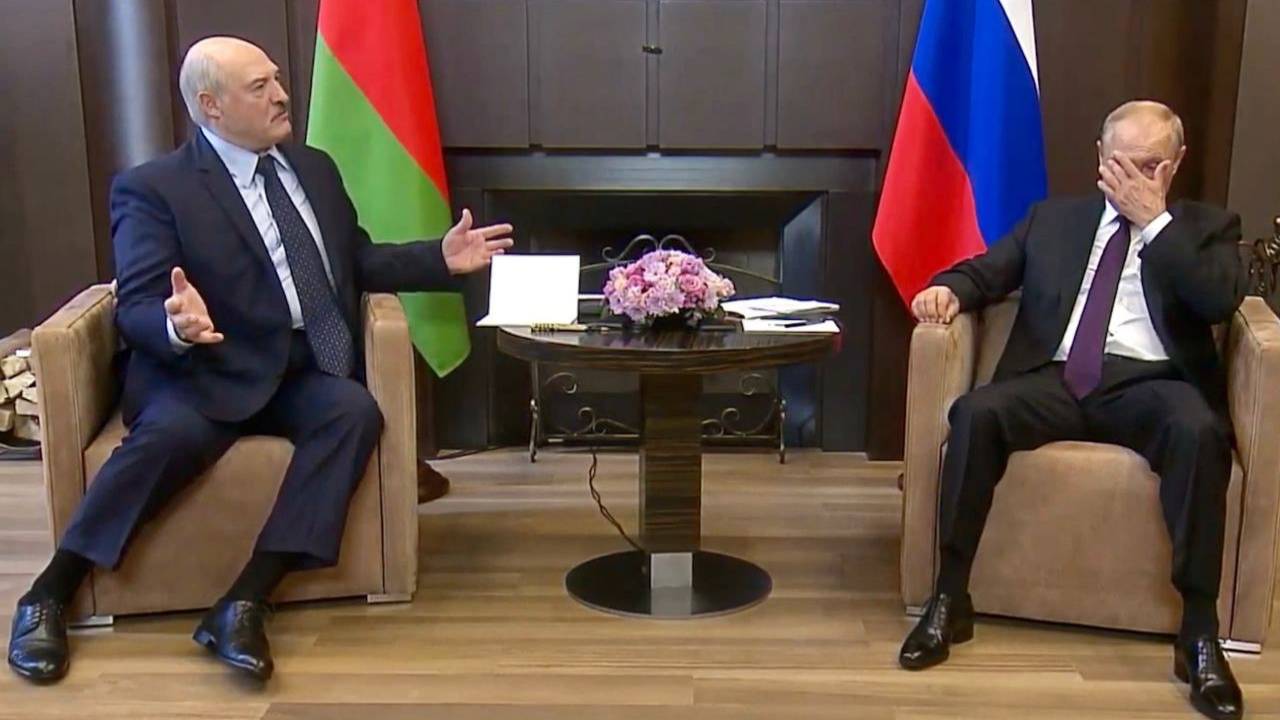 By Anatol Pankouski
After the "re-election" for his sixth presidential term, the current Belarusian leader made his first foreign visit to Russia last week, resulting in derisory support from the Kremlin, best characterized as a token gesture.
The negotiations between the two current leaders of Belarus and Russia on September 14th in Sochi did not result in signing any memorandums or documents. The only significant result, in addition to moral support, was Putin's promise to provide Belarus with a USD 1.5 billion loan.
Two days later, Russian Finance Minister Siluanov announced the terms of the loan. The loan would be allocated in three tranches: two tranches – USD 500 million each in 2020, the third in 2021. The first USD 500 million tranche would be allocated through the Eurasian Fund for Stabilization and Development in USD), the other two, USD 500 million would be provided by the Russian government in 2020 and 2021 (in RUB). The loan would be issued for 10 years, not 15, as requested by the Belarusian Finance Ministry, and at a slightly higher rate than on the federal loan bonds market.
The size and the terms of the loan are insufficient to constitute a "bailout" and some analysts have labelled it as a "loan of mistrust". For example, in August alone, Belarus' gold and foreign exchange reserves decreased by USD 1.4 billion, while Minsk's gas debt to Gazprom reached USD 330 million, public debt as of August 1st rose to USD 17.8 billion, the state budget deficit exceeded USD 500 million. Finally, due to the depreciating Belarusian rouble, budget expenditures on public debt repayments increased by BYN 0.3 billion.
It is already clear that Minsk will have to reapply for assistance to Moscow, but what would it offer in return? Remarkably, the Kremlin does not ask for anything, including the signing of integration roadmaps, at least publicly. The only exception was made for the Belarusian authorities' alleged plans for the transit of power through constitutional reform. Putin has approved such plans, although it is yet not clear in which part.
Besides, Putin de facto rejected the Belarusian strongman's proposal to step up bilateral military cooperation, when he spoke about Russia's commitment to already existing plans in this regard. A consequence of the recent visit of Russian Defense Minister Shoigu to Belarus has been to indicate that the Kremlin is not aligned with Belarus' escalation of militaristic rhetoric and that it does not view raising the spectre of a new "Cold War" to be a viable bargaining chip.
You have been successfully subscribed
Subscribe to our newsletter
Once a week, in coordination with a group of prominent Belarusian analysts, we provide analytical commentaries on the most topical and relevant issues, including the behind-the-scenes processes occurring in Belarus. These commentaries are available in Belarusian, Russian, and English.
EN
BE/RU
Situation in Belarus
November 27 – December 3