Belarus-Russia relations
Allies: "Back-to-Back"
The situation has not changed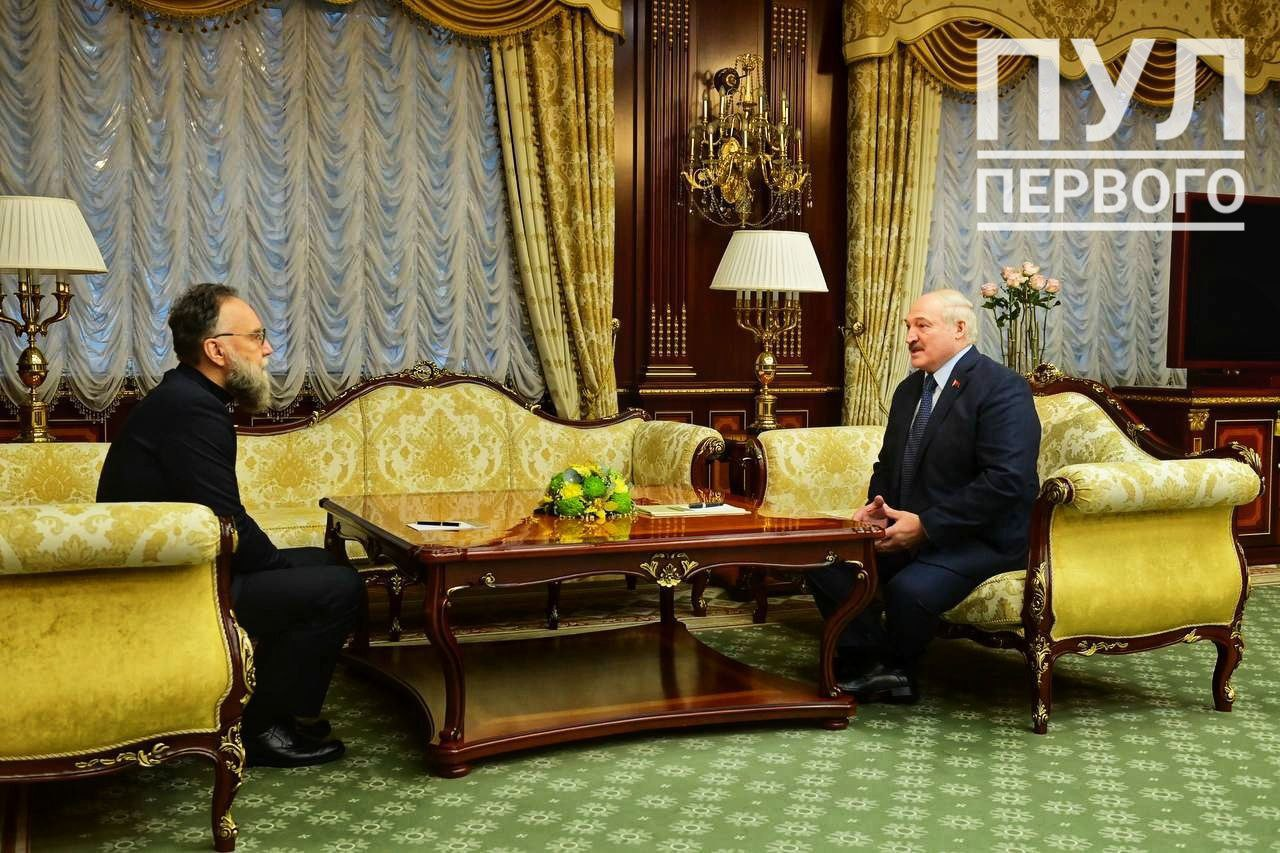 Last week, high-level communications between Minsk and Moscow crystallised with a meeting between Lukashenka and Dugin. In a short time, Russia has become Belarus's priority strategic transit hub.
On October 18th, a meeting was held in Minsk between the self-proclaimed President of Belarus and the eccentric thinker and ideologist of Eurasianism and the "Russian world", Alexander Dugin. During a two-hour conversation, Lukashenka lamented that after almost 30 years in power, he had been unable to produce a state ideology: "We don't have one, and neither does Russia." Dugin might have been offended by this statement, but he did not react, apparently having heard about the diplomacy of the Belarusian leader.
What is interesting is not so much the content of the meeting as the fact that it occurred at all, reflecting, as it does, both the isolation of Lukashenka and the quality of willing counterparties. It can be argued with some certainty that the Belarusian dictator is not entirely satisfied with the results of his numerous tete-a-tete with Putin. He has also been actively meeting with Russian regional leaders for six months, but this lever turned out to be weak. Thus, Lukashenka focused the attention of his guest on the fact that he and Putin found themselves in a similar situation: "We stand back to back and shoot back – [but] in Russia they do not say much about Belarus, 'hushing up' out of jealousy and for other reasons."
On October 19th, addressing parliament, Prime Minister Anatoly Sivak extolled Belarus's logistical success. Fourteen Russian ports are now involved in the shipment of Belarusian export cargo. Transhipment routes to the ports of the Russian North-West, terminals of the Black and Azov Seas, and land routes towards China have been created. Export deliveries to this country more than quadrupled compared to last year.
Thus, Russia and Belarus have strategically switched places – Russia is now the transit corridor connecting Belarus with the outside world. This happened in a relatively short period (instantly, in historical terms). The bargaining counter that Lukashenka successfully deployed for many years now sits with the Kremlin.
Credit for import substitution, preferential energy prices, assistance with the organisation and implementation of export transit, and broad access to the domestic market – how could Minsk pay for all this? The assumptions that Putin is exerting pressure on Lukashenka to escalate from infrastructure support to direct participation in the war are probably justified.
However, based on the available (contradictory) information, it can be concluded that at this stage, neither party intends to pay the price the other demands. Hypothetically, Lukashenka could involve the Belarusian army in the fighting in Ukraine if the Kremlin guaranteed sufficient material and financial resources to prop up the Belarusian economy for five years or so, but this appears to be out of the question.
Recently, the Secretary of State of the Security Council of Belarus, Alexander Valfovich, accused NATO, particularly Poland, of preparing for military intervention. This statement, like similar statements from the Belarusian leadership, can be interpreted as justification for "non-interference" in the conflict as the Belarusian armed forces are needed to "cover Russia's back".
You have been successfully subscribed
Subscribe to our newsletter
Once a week, in coordination with a group of leading Belarusian analysts, we provide analytical commentaries to the most topical and relevant issues, including on behind the scenes processes ongoing in Belarus, in Russian and English.
EN
RU
Situation in Belarus
March 6 – March 12