Belarus-Russia relations
A trade federation approaches autarchy
The situation got worse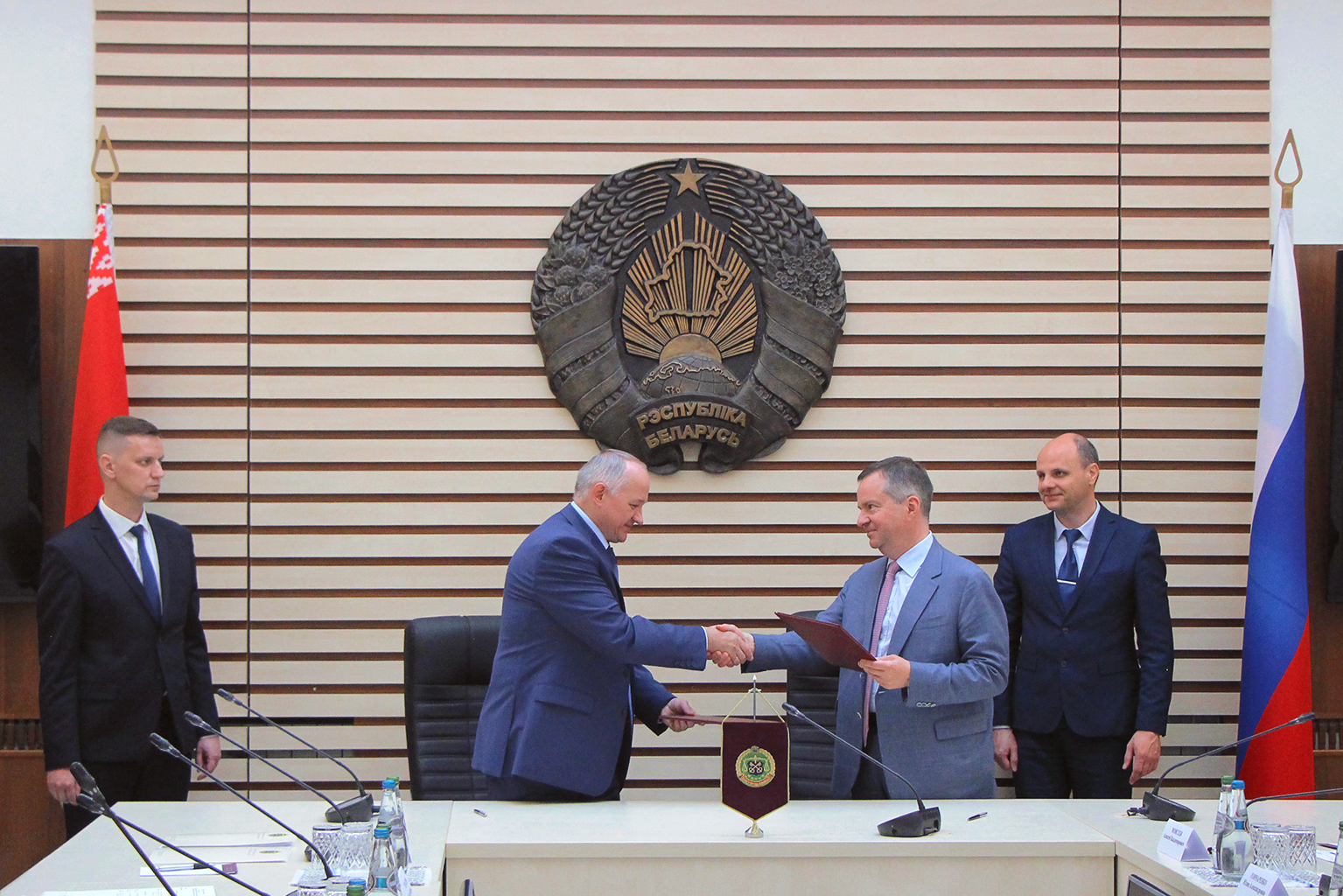 Фото: minfin.gov.by
Belarusian-Russian relations are concerned exclusively with issues of import substitution and new strategies for the transportation and transhipment of petroleum products through Russian ports for delivery to Western consumers.
On June 11-12th, "Russia Day" celebrations were held. Before 2002, this was known as "The Day of adoption of the Declaration of State Sovereignty of the Russian Federation".
Minsk held a large ideologically themed concert featuring the Kaliningrad Marine Corps ensemble "Black Berets", VIA "Pulse of the City" from St. Petersburg, Yuriy Rozum, Alexander Buynov, Oleg Gazmanov, and others.
Another meeting between Lukashenka and Putin during the upcoming IX Forum in the regions between June 30th and July 1st in Hrodna was announced by the Belarusian Ambassador to Russia, Vladimir Semashko.
Lukashenka spoke in general terms about the transit of Ukrainian grain through Belarusian territory. He believes that the problem of world hunger and the issue of grain exports from Ukraine are being discussed by the Americans to turn some countries against Russia and Belarus.
The issue of import substitution is still on the bilateral agenda. According to Lukashenka, Russia will contribute USD 1.5 billion towards the participation of Belarus in import substitution programs. This was announced at a meeting with the governor of the Kursk region of Russia, Roman Starovoit.
The most impactful news from the field of import substitution concerns the agro-industrial sphere. According to the Russian Ambassador to Belarus, Boris Gryzlov, Belarus and Russia have already established domestic production of all sanctioned products in this field which previously came earlier from Europe. "Now foreigners who still come to us," Gryzlov notes, "see an abundance of goods on our shelves and a very meagre showing on the shelves of stores in Germany and France." He did not refer to any reliable facts or sources.
Belarus and Russia intend to amend the agreement on the transportation and transhipment of petroleum products via Russian ports, ratified in February 2021. The Council of Ministers of Belarus approved a draft protocol on amendments by Resolution No. 373 of June 8th. Plans for 2021-2023 involve transporting 9.836 million tons of petroleum products, including fuel oil, gas oil, gasoline, and oils, with specified transportation and transhipment prices in each category. Belarus agrees to the principle of "take or pay"; if a national enterprise ships volumes below those agreed, it still pays for all agreed transhipment volumes.
On June 10th, the Ministries of Finance of Belarus and Russia signed a technical protocol on the electronic exchange of information about the international certification system for rough natural diamonds. Deputy Finance Minister Alexei Moiseev noted that Belarus and Russia strive to unify supervision and documentation of turnover of precious metals, precious stones, and jewellery, in line with the Kimberley Process.
You have been successfully subscribed
Subscribe to our newsletter
Once a week, in coordination with a group of leading Belarusian analysts, we provide analytical commentaries to the most topical and relevant issues, including on behind the scenes processes ongoing in Belarus, in Russian and English.
EN
RU
Situation in Belarus
March 20 – March 26