Belarus-Russia relations
2020: Belarus and Russia relations increasingly look like internal, not international
The situation got worse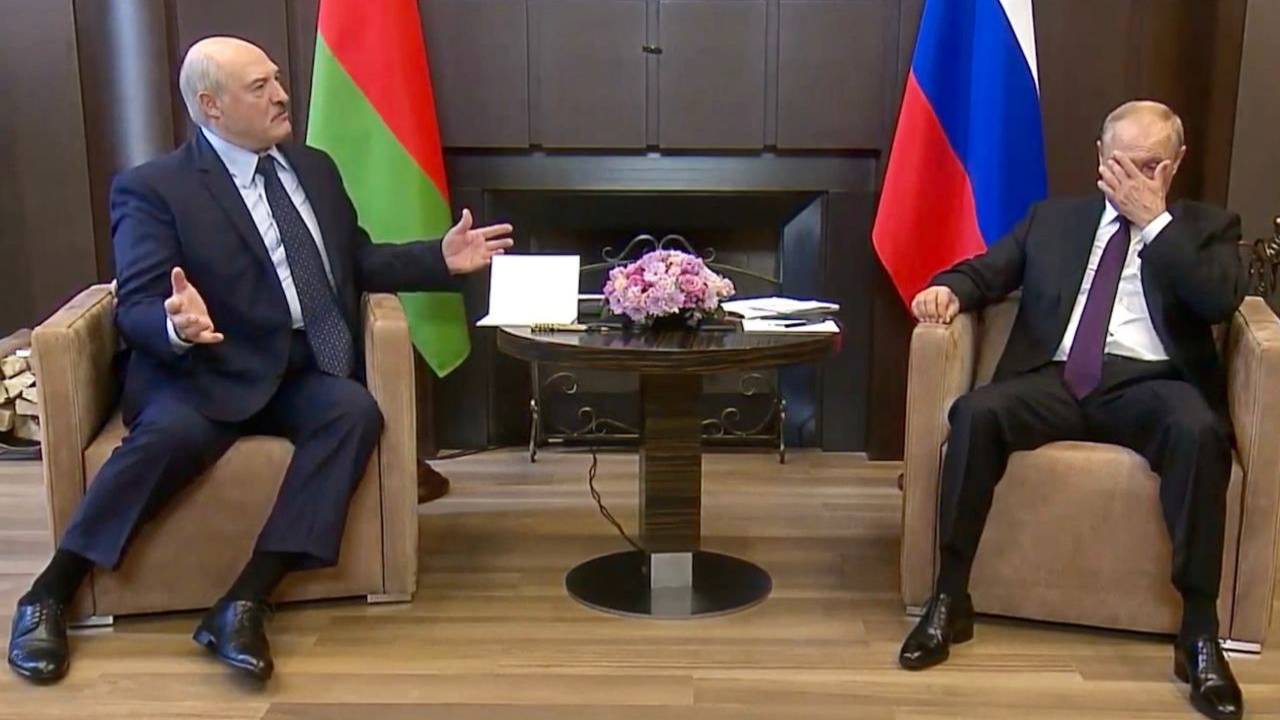 Anatol Pankouski
In 2020, Russian conflict continued to grow until the elections and the clampdown on the first wave of protests. After this, Belarus abandoned the Western foreign policy, becoming decisively dependent on Russia. However, the ruling clique's methods have been so toxic that even the Kremlin hesitates to provide pro-active support.
For Belarus and Russia, 2020 began with the largest conflict in the history of bilateral relations regarding Russian oil supply. For the first four months, the parties operated without a general agreement on oil due to the Belarusian side's disagreement with Russian tax policy.
In April, the list of conflict issues with Russia expanded: in addition to the oil issue disputes arose over the price of gas supplies (which, against the background of a drop in spot prices, turned out to be unreasonably high for Belarus), tension over trade barriers, terms of the Russian loan for construction of the Belarusian Nuclear Power Plant and sharp divergence in anti-covid policies, which led to the closure of the Belarusian-Russian border for the movement of people.
Moreover, during the Belarus election campaign, Belarusian officialdom alleged that Russia was encroaching on Belarusian sovereignty and acting as an incubator of "puppeteers" directly interfering in the internal political process. Belarusian propaganda claimed that the opposition contenders were agents of Russia and aimed at destroying Belarusian statehood in the interests of the Russian ruling class.
After the facts of torture and humiliation in Belarusian remand prisons and the deaths of protesters became known on August 12 (also thanks to Russian journalists), Lukashenka began urgently seeking Putin's support and official rhetoric pivoted from anti-Russian to strongly anti-Western. The Kremlin recognised Lukashenka's victory immediately, but for about a month afterwards was in no hurry to offer support. However, on September 14, at a meeting in Sochi, Putin promised Lukashenka a $ 1.5 billion loan, media assistance (to replace Belarusian propagandists who quit state media outlets in protest) and, upon additional request, assistance from troops and/or police forces.
Simultaneously, Putin approved the plan of constitutional reforms presented by Lukashenka purported to facilitate national reconciliation. It appeared that constitutional reform and decentralisation of power were the necessary preconditions of Russian support. However, despite numerous statements by Russian dignitaries about the expected frameworks and timing of changes to the Belarusian constitution, Lukashenka, as the number of arrests grew and public protests became less massive, became less and less willing to address this issue. As a result, Lukashenka has stopped talking about the constitutional reform until the end of the year.
Russian support was limited but sufficient. In 2020, two tranches of a $500 million Russian loan were received and Russian propaganda propped up Lukashenka. The oil and gas agreements for 2021 were concluded on the terms of 2020 (Belarus, however, regards them as not fraternal).
It is significant that in 2020 the collapse of the post-Soviet imperial complex pivoting around Russia received additional impetus, and Belarus turned out to be only a part of this process. In the autumn, there was another revolution in Kyrgyzstan, a war in Nagorno-Karabakh which allowed Turkey to consolidate influence in the region, elections in Moldova, won by pro-European candidate Maria Sandu, and finally, lengthy protests in Khabarovsk. Additionally, there was an unsuccessful attempt to assassinate Navalny, which undermined the Russian special services' reputation for omnipotence. Aside from Russia's internal processes, in all these cases in the post-Soviet space, Russia responded reluctantly demonstrating an unwillingness to reciprocate loyalty with money, military intervention or political authority. This is also true for Belarus; current support for Lukashenka did not exceed the usual assistance in quiet years.
Forecast for 2021
The relatively low-key involvement of the Kremlin in Belarusian affairs is likely to continue
Russia may try to trade its influence in Belarus for the alleviation of Western sanctions as she did with Armenia during the Karabakh war
If not, Russia is likely to continue to support Lukashenka to a limited extent
You have been successfully subscribed
Subscribe to our newsletter
Once a week, in coordination with a group of prominent Belarusian analysts, we provide analytical commentaries on the most topical and relevant issues, including the behind-the-scenes processes occurring in Belarus. These commentaries are available in Belarusian, Russian, and English.
EN
BE/RU
Situation in Belarus
November 27 – December 3