The ruling elite
The president slams the government; state ideologues promote a loyal attitude towards the Belarusian People's Republic
The situation has gotten better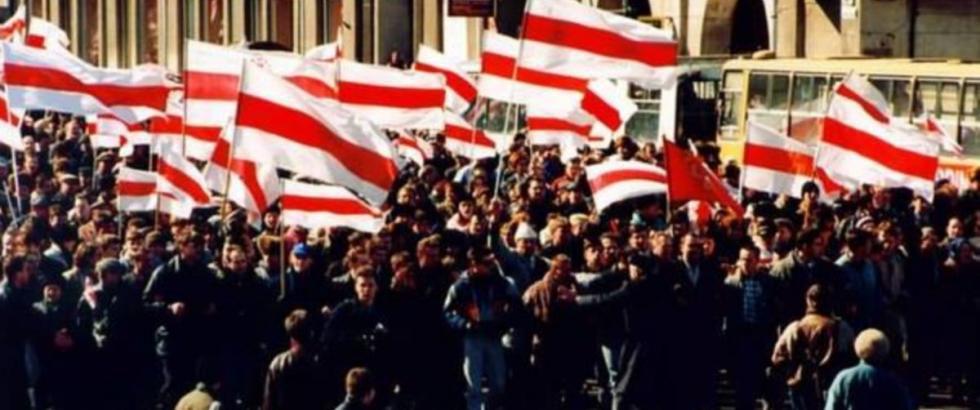 President Lukashenka has responded to people's aspirations and promised the growth in well-being. The Belarusian leadership is attempting to lead society to a consensus with regard to the BPR's Anniversary celebrations and make a step towards overcoming an ideological split over the milestones of Belarus' independence. Meanwhile, the authorities have inspired disagreements among broad opposition coalition over the BPR's 100th Anniversary celebrations and the divorce between registered opposition organizations and protest movement leaders.
The president, in an attempt to win favour in the eyes of the population, has slammed the government and state administrations for poor economic growth in 2017. Rapid market reforms are very unlikely in Belarus in the mid-term. The Belarusian leadership is more likely to continue to use administrative pressure on state managers and personnel rotation to give a boost to economic development. However, amid dwindling state resources, the authorities are prompted to gradually reconsider their support for the state sector of the economy and expand opportunities for private initiative.
Lukashenka's usual populist promises of improved people's well-being and GDP growth should somewhat relax tension in society after the local elections and before the spring rallies of the opposition. In addition, the president needed to ease tension in society in the view of the planned cuts in social protection for citizens who would come within the provisions of the renewed "decree on social dependants", and to make the government responsible for its implementation.
The Belarusian leadership appears to have revised its ideological stance about the BPR and is attempting to promote loyalty in the state sector towards Freedom Day celebrations. It should be noted that in the past, national democrats organised mass rallies on March 25th (Freedom Day) to show their disagreement with the policy pursued by the Belarusian leadership. This time, the authorities have offered a compromise to the organisers of the BPR Anniversary celebrations and granted their approval for holding a concert and a rally in the Minsk centre on March 25th. Moreover, the Minsk City Executive Committee has met aspirations of some applicants and released them from some financial costs, and promised technical assistance with the concert. However, the authorities have not agreed with the format of the celebrations as requested by the organisers, which envisaged a march along Minsk's central avenue. This fact has caused a split and tension between officially registered organizations ready for negotiations and compromises, and the protest movement leaders from the Belarusian National Committee, who are prone to ultimatums.
Overall, the Belarusian leadership is likely to further Fabian economic liberalisation and retain populist rhetoric. It is also likely to continue to bridge the ideological gap in society while preserving the monopoly on power.
You have been successfully subscribed
Subscribe to our newsletter
Once a week, in coordination with a group of leading Belarusian analysts, we provide analytical commentaries to the most topical and relevant issues, including on behind the scenes processes ongoing in Belarus, in Russian and English.
EN
RU
Situation in Belarus
May 22 – May 28