Belarus-West relations
The international community sees Belarus as an aggressor state and strengthens sanctions pressure
The situation got worse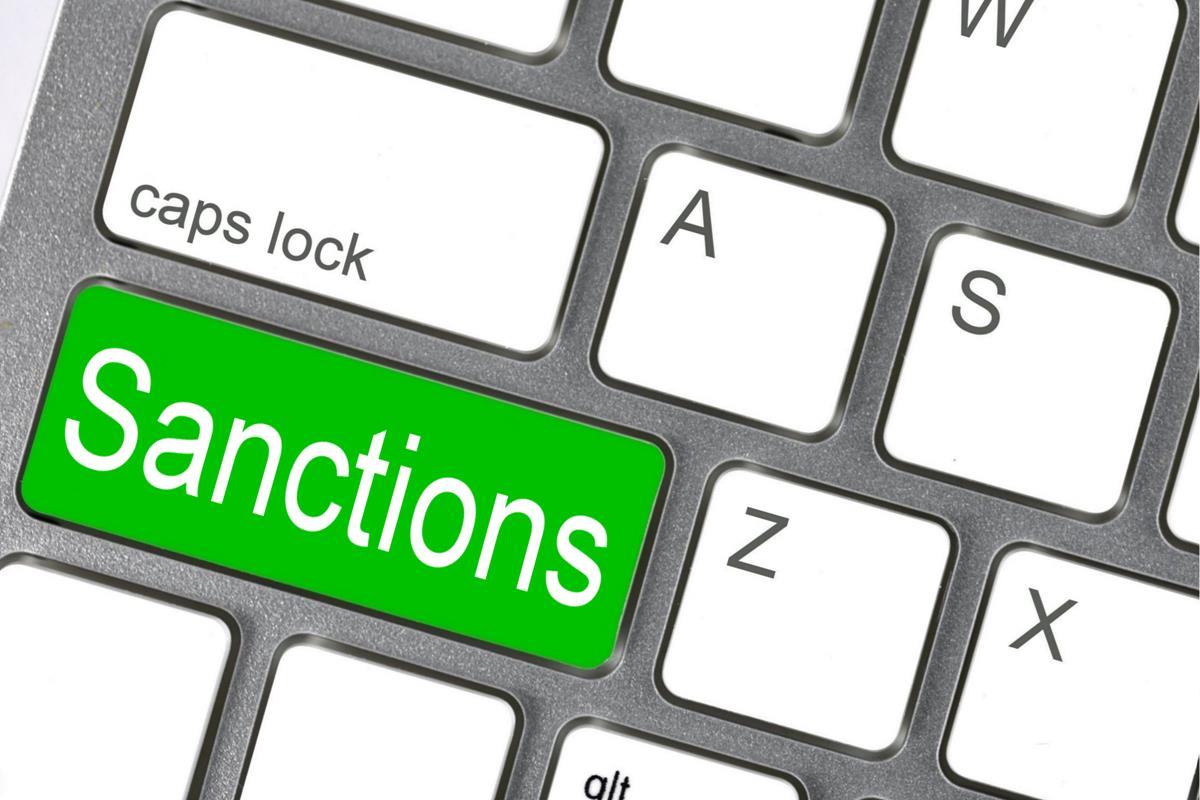 Sanctions by Nick Youngson CC BY-SA 3.0 Alpha Stock Images
Western countries and companies began to impose sanctions against Belarus and Russia for military aggression against Ukraine. These measures have also been adopted by Western allies and China, whose Belt and Road Initiative is negatively impacted by the actions of the Belarusian regime. Belarus is heading for economic collapse shortly as sanctions tighten.
Belarus joined Russia on the list of countries to which the United States and the EU have banned the export of luxury goods – a measure previously only adopted against North Korea. Among the goods subject to restrictions are alcoholic beverages, tobacco products, clothing, jewellery, cars and antique goods.
Lithuanian customs intercepted a shipment of automobile spare parts to Belarus, as they were classified as dual-use and strategic exports.
The European Union has introduced restrictive measures against the National Bank of Belarus, similar to those adopted against Russia. The regulation "ban[s] operations with the Central Bank of Belarus related to the management of reserves or assets, as well as the provision of state financing for trade and investment in Belarus."
Belagroprombank, Bank Dabrabyt and Development Bank and their subsidiaries will be disconnected from the SWIFT settlement system. Listing and providing services regarding shares in Belarusian state enterprises is prohibited on EU trading floors from April 12th. The transfer of funds from Belarus to the European Union will be restricted; in particular, it will be forbidden to accept more than EUR 100,000 from citizens or residents of the Republic of Belarus, open accounts for Belarusian clients and sell securities denominated in euros to Belarusian clients. Finally, the EU bans the supply of euro banknotes to Belarus. The USA will undoubtedly soon adopt similar measures.
Canada has also expanded sanctions, expanding the list to include 19 individuals and 12 companies.
Commercial services suspended in Belarus and Russia over the last week include:
Japan also imposed new sanctions against Belarus in connection with participation in the Russian attack on Ukraine, including restrictions on the supply of dual-use goods and synchronised sanctions with the EU against three Belarusian banks. Restrictive measures apply to individuals and legal entities. Export to the Ministry of Defense of Belarus and the "Integral" corporation is wholly prohibited.
China also joined sanctions against Belarus and Russia. Chinese company "Geely" suspended shipment of cars to Russian dealerships, and problems arose at the BelGee plant in Belarus, where employees were sent on vacation. In addition, Chinese Belt and Road Initiative interests are also negatively impacted. The German company Duisburger Hafen, which manages the port of Duisburg, has decided to disinvest from Belarus, despite being a co-founder of the Great Stone multimodal terminal.
Following S&P and Fitch, Moody's rating agency downgraded the credit rating of Belarus from B3 to Ca with a negative outlook, which equates to a pre-default state.
Fitch previously noted that the role of Belarus in the Russian invasion of Ukraine creates a significant risk of new sanctions, and close economic and financial ties with the Russian Federation threaten macro-financial stability. Uncertainty about Belarus's ability to fulfil its external obligations is heightened by Russia's inability to provide financial assistance to repay Belarusian Eurobonds in 2023.
New US and EU sanctions close previous loopholes, and the risk of further restrictive measures is very high. In addition, the Constitutional referendum on February 27th does nothing to resolve the internal political crisis.
Due to sanctions related to military aggression against Ukraine, Belarus' GDP may contract by almost 20%, exports, by about 40%, and average salaries will decline from the equivalent of USD560 to USD330. Inflation is liable to hit 30%, and unemployment will likely double.
You have been successfully subscribed
Subscribe to our newsletter
Once a week, in coordination with a group of leading Belarusian analysts, we provide analytical commentaries to the most topical and relevant issues, including on behind the scenes processes ongoing in Belarus, in Russian and English.
EN
RU
Situation in Belarus
March 20 – March 26