Society and political parties
Tsikhanouskaya focuses the attention of Paris and Berlin on Belarus
The situation has not changed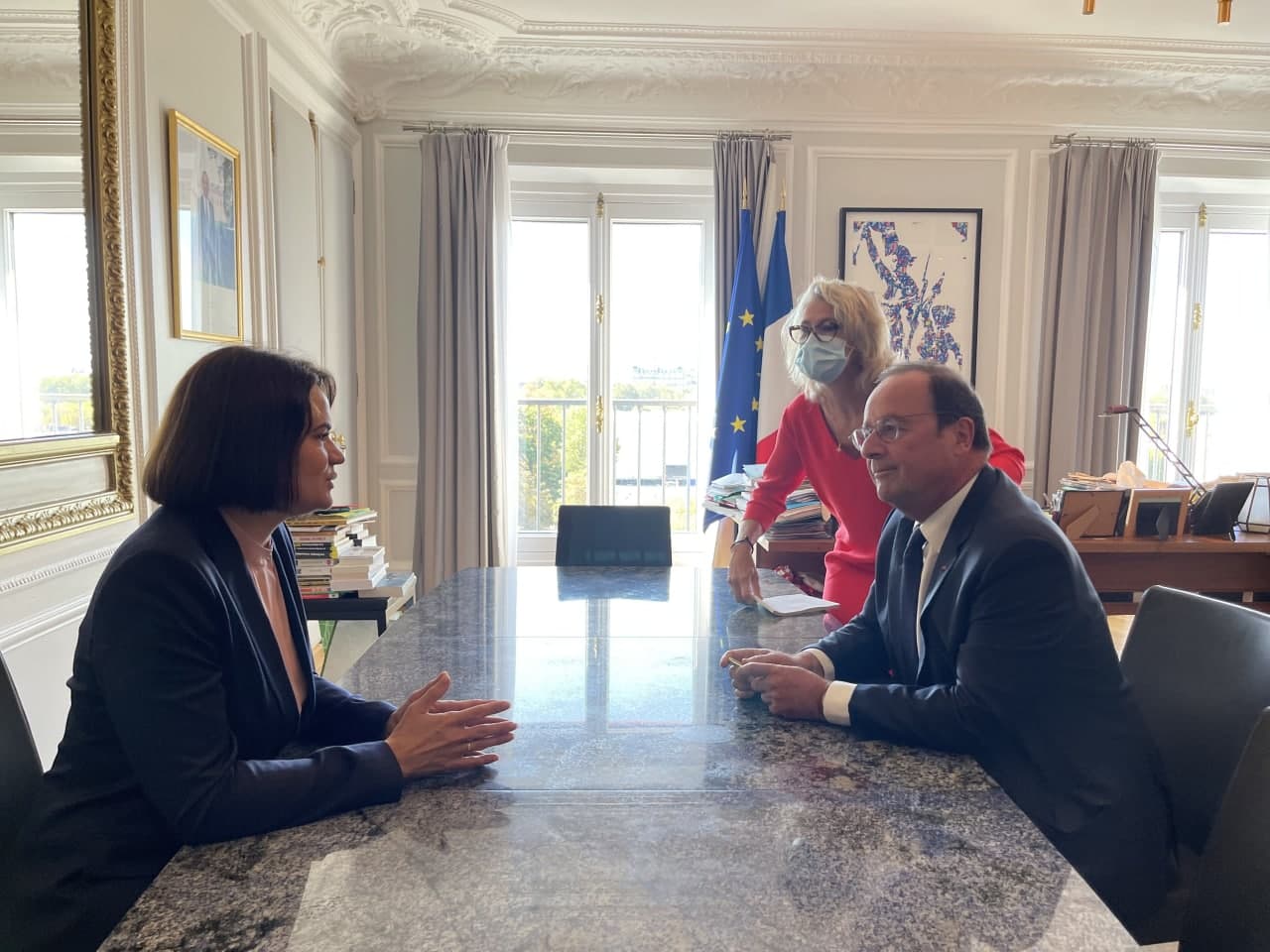 Leader of Democratic Belarus Svistlana Tsikhanouskaya ensures that the topic of Belarus remains on the European agenda during a working visit to France.
Political organisations in Belarus (the Coordination Council, "Tell the Truth", "For Freedom", and the BCD) are attempting to restore connections with supporters and local initiatives, though with limited publicity due to fears of security forces repression. Support services and local consultations occur within the "Robim Dobra", "Robim Razam", and KOTOS projects.
Some protest movement groups continue yard actions, marches, communications and samizdat publications supporting the Civil Society agenda.
Political emigres are trying to influence relations between Belarus and Russia by holding an online conference with Belarusian and Russian politicians, economists and experts.
The democratic leader of Belarus, Sviatlana Tsikhanouskaya promotes the Civil Society agenda in the international arena, holding meetings in Paris with the French leadership and politicians. Topics covered include the release of political prisoners, the isolation of the Belarusian regime, visa-free travel, and the suspension of Belarus' participation in Interpol. Following Tsikhanouskaya's visit, the Foreign Minister assured her of French support for the new sanctions package against Minsk and assistance for civil society organisations. France will ensure that the Belarusian situation is on the EU agenda during its presidency, which begins on January 1st, 2022. President Macron and Chancellor Merkel have also discussed the "Belarusian problem".
1990's opposition leader and political émigré Zianon Pazniak is forming an interim National Government of Belarus. Pazniak's influence on the agenda inside Belarus is insignificant, but he has authority in emigrant circles.
The diaspora is putting pressure on international corporations to cease investment and cooperation with the Lukashenka regime.
The IT sector and exiled entrepreneurs attempt to coordinate the diaspora's activities and focus attention on Belarus. Startup hub "Imaguru" relocates to offices in Europe and attracts well-known Belarusian businessmen after being forced to close by the Lukashenka regime
Crowdfunding initiatives continue to collect on behalf of civil society and political prisoners. The Coordination Council chatbot "Majority Movement" collected more than EUR 4k to aid the family of a political prisoner in just one evening, and BYSOL has transferred EUR 11824 to 100 children from 75 families of political prisoners to prepare for school.
Political organisations and parties continue to strengthen public activities with supporters within limits imposed by state repression.
You have been successfully subscribed
Subscribe to our newsletter
Once a week, in coordination with a group of leading Belarusian analysts, we provide analytical commentaries to the most topical and relevant issues, including on behind the scenes processes ongoing in Belarus, in Russian and English.
EN
RU
Situation in Belarus
September 19 – September 25