Society and political parties
Tsikhanouskaya consolidates diplomatic contacts, but the opposition seems to overlook the upcoming elections
The situation has not changed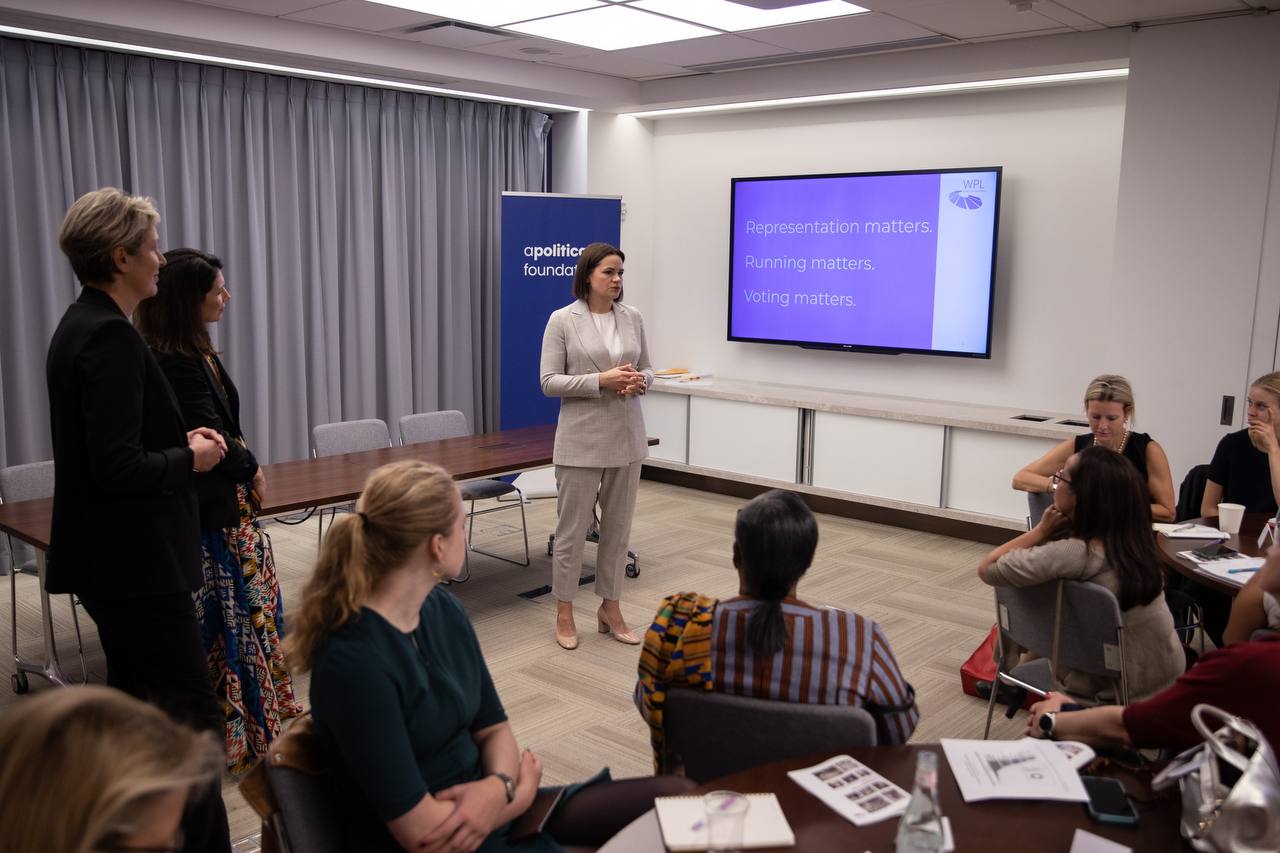 Фото: t.me/tsikhanouskaya
The Democratic Movement will mainly focus on advancing the interests of political migration, isolating the Lukashenka regime, and strengthening international ties. However, their attention to Belarus' internal political agenda remains limited due to the lack of effective means to influence the situation. The democratic forces avoid engaging in public discussions about parliamentary and local council elections, even though the campaign is approaching.
Tsikhanouskaya's cabinet is actively working to strengthen its position by uniting diaspora groups and gaining support from political exiles. This effort is happening as diplomatic services are reduced, and civil rights for Lukashenka's critics are restricted.
On the other hand, the democratic forces are drawing the international community's attention to the regime's repression against dissidents and the threat to regional security posed by Lukashenka's government. Consequently, Tsikhanouskaya's cabinet is gaining prominence within the Democratic movement, facilitating communication with Western governments regarding the recognition of "New Belarus" passports and the legalization of Belarusian emigrants.
Tsikhanouskaya has suggested to the European Commission the development of recommendations for EU countries on the legalization of Belarusians. If the democratic forces succeed in their campaign for the international recognition of the "New Belarus" passport, they could garner increased support among those who seek change.
Tsikhanouskaya addressed the UN General Assembly during a discussion titled "The Threat to Belarus' Independence and the International Response." This discussion included the foreign ministers of Lithuania, Slovakia, Iceland, and the state minister of foreign affairs of Germany, along with other European politicians.
The UN will also hear a report on the human rights situation in Belarus, featuring Tsikhanouskaya's participation as a legal adviser.
The forthcoming 2024 parliamentary and local council elections do not appear to be a top priority for the democratic forces. It seems that disillusionment and disengagement are prevalent among supporters of changes, likely due to the impact of repressive measures and actions by Lukashenka's regime to depoliticize opponents.
Nevertheless, certain political organizations, including unregistered political parties, are planning to support their candidates for deputy positions. These candidates are likely to present themselves as independents without formal party affiliations, primarily to minimize the risk of repression.
BELPOL security forces are conducting an investigation into Lukashenka's alleged new palace, which has gained significant public attention and elicited a response from Lukashenka himself. However, the influence of independent media on public opinion in Belarus continues to decline, and the harsh measures taken by regime authorities are discouraging supporters of change from spreading independent information.
Therefore, parties without official registration will continue their internal organizational activities as informal groups and/or organizing committees, while maintaining communication with their sympathizers.
You have been successfully subscribed
Subscribe to our newsletter
Once a week, in coordination with a group of prominent Belarusian analysts, we provide analytical commentaries on the most topical and relevant issues, including the behind-the-scenes processes occurring in Belarus. These commentaries are available in Belarusian, Russian, and English.
EN
BE/RU
Situation in Belarus
November 20 – November 26