Society and political parties
Political parties further focus on their audiences; Nobel Prize winner Aleksiyevich supports defendants in the BelTA case
The situation has not changed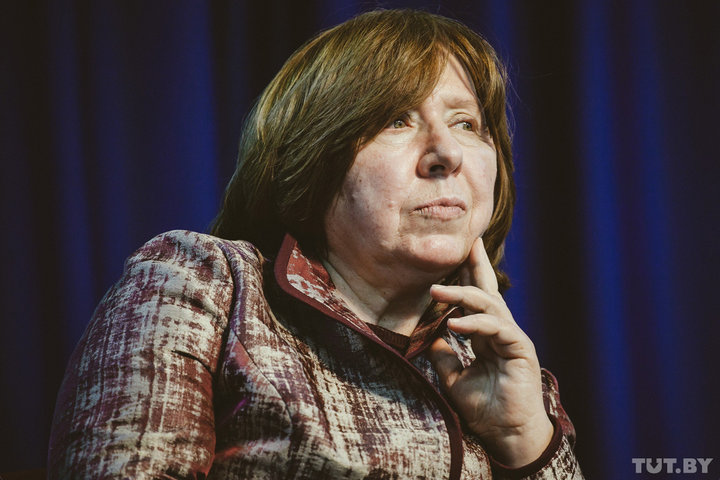 Civil society attempts to relax the authorities' pressure on the independent media in the BelTA case. In preparations for the parliamentary and the presidential elections in 2019-2020, opposition leaders held meetings in the regions to recruit new activists or reconnect with the old ones. The Belarusian Popular Front and For Freedom have stepped up work with young people, since, apparently the latter are becoming frustrated with the state ideology and more willing to join the national Democrats.
Civil society and the journalistic community are attempting to raise the profile of the BelTA case within the country and internationally, as an attack against the independent media. The Nobel laureate Svetlana Alexievich spoke in support for the journalists, defendants in the BelTA case. Such actions could enhance the international community's concerns about the situation in Belarus, however, unlikely to exert pressure on the authorities domestically.
MP Kanopatskaya, with the support of Christian Democrats, promoted reforms in the Ministry of Housing and Communal Services and held meetings with Grodno residents. In turn, the BCD candidate for the primaries, Paval Sevyarynets, made field trips to medium and small cities to mobilise party activists before the primaries. Tell The Truth held the following regional forum in Grodno on topical tourism issues in the border areas and further strengthened its position in the dialogue with the authorities. Yury Gubarevich from For Freedom movement and Alexey Yanukevich from the Belarusian Popular Front participated in a rally to commemorate the anniversary of the Slutsk armed uprising, an important event for the national Democrats. BSDP Gramada attempted to strengthen ties with the business community and organized an entrepreneurship training.
Political parties are attempting to boost work with young people, who appear to be discontent with the state ideology and the youth policy. Apparently, young people increasingly support the national Democrats and Belarusian cultural and historical values. For example, the youth of the Belarusian Popular Front Party and the initiative "Belarusian Students Alliance" have launched a Free Choice campaign against the monopoly of the Belarusian Republican Youth Union on the youth policy and in support for the student self-governance.
Overall, political parties have already started preparations for the upcoming election campaigns of 2019/2020, including the mobilization of activists and the recruitment of new supporters. Such early preparations could improve the efficiency of the oppositional campaigns and have already raised concerns of the authorities.
You have been successfully subscribed
Subscribe to our newsletter
Once a week, in coordination with a group of leading Belarusian analysts, we provide analytical commentaries to the most topical and relevant issues, including on behind the scenes processes ongoing in Belarus, in Russian and English.
EN
RU
Situation in Belarus
May 22 – May 28