Society and political parties
Political organizations build their audience; civil society self-organizes for helping healthcare providers
The situation has gotten better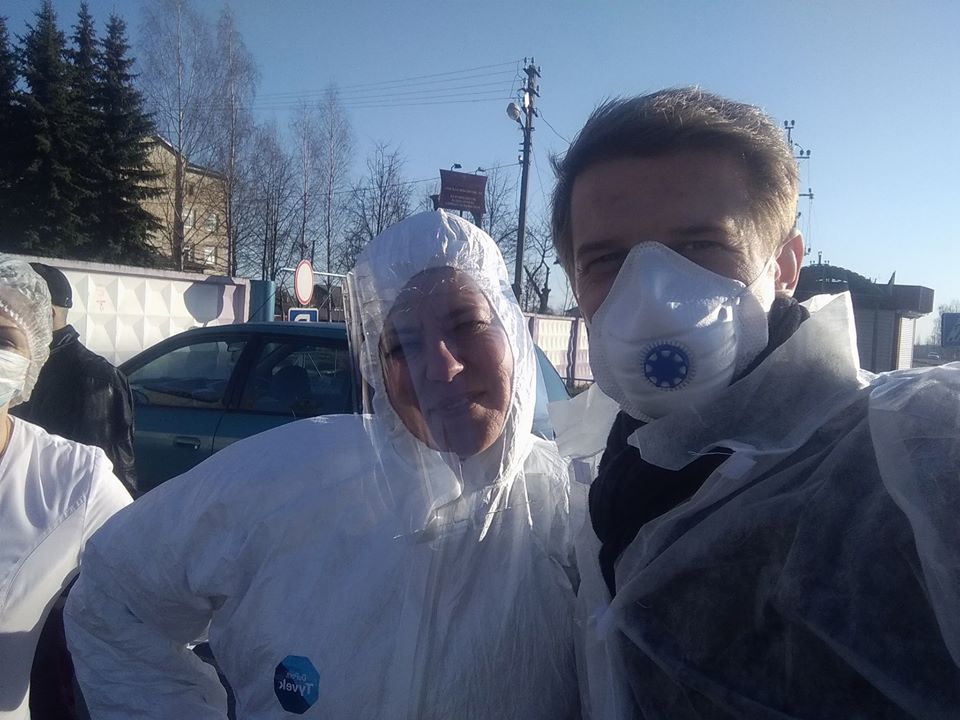 By Zmicier Kuchlej
Civil society continued to self-organize and raise funds to support healthcare workers and vulnerable groups, showing high solidarity within. Political organizations continued audience-building efforts, focusing on those discontent with the state policies addressing the coronavirus and representing people's interests vis-à-vis the authorities. The persecution of EJ.by chief editor Satsuk is likely to enhance self-censorship and curb journalistic investigations by independent media outlets.
Political organizations are attempting to communicate with the authorities on behalf of different social groups discontent with the public policies addressing the coronavirus. Political parties are attempting to build trust with new audiences through petitions to the authorities (center-rightists, Tell The Truth), social media and video streams (all of them).
Petitions and fund-raising initiatives by volunteers and activists in support of healthcare providers find a great response in society. Some 1310 individuals, 210 companies and organizations have donated money to the Health Ministry's charity account. Various civic initiatives have started an impressive activity providing direct assistance to hospitals upon medical staff requests, # ByCovid19 being the largest among them.
Highly self-organized civic and volunteer initiatives and the visit of the WHO mission to Belarus have prompted Belarusian quangos (Belaya Rus, Belarusian Republican Youth Union, Belarusian Women's Union, and others) to focus on the COVID-19 situation and assistance to doctors. That said, state media and government agencies often appropriate quango's social activity.
Pressure mounted on the authorities by civil society, political organizations, and WHO has brought some fruits. The Health Ministry has extended spring vacations at schools and some regional authorities have adopted additional measures to contain the COVID-19 spread.
Public protest activity has reduced amid growing coronavirus cases. Most civic and political initiatives have suspended all mass and public activity, which, allegedly is being used by the Belarusian authorities to promote unpopular decisions. The battery plant in Brest has received a positive conclusion from a state environmental impact assessment institution. However, those protesting the battery plant operations in Brest have not given up. Last week more than 100 people participated in the protests.
In the aftermath of Satsuk's arrest (Ej.by editor-in-chief), independent Belarusian media outlets are likely to step-up self-censorship regarding the criticism of the state, its policies and public institutions and curb anti-corruption investigations. For instance, journalist Satsuk has said that he will no longer investigate corruption in healthcare.
Yury Hubarevich, For Freedom movement Head, is now the primaries' leader with Kavalkova (BCD co-chairman) and Kazlou (UCP head) breathing down his neck.
Activities and responses by public organizations, political organizations and opposition leaders to the coronavirus spread in Belarus resonate with general moods in society and may have a positive impact on popular ratings of the opposition, civic organizations and independent media. The state is likely to prompt quangos to be more active in addressing the coronavirus issues to retain control over people's social activity.
You have been successfully subscribed
Subscribe to our newsletter
Once a week, in coordination with a group of prominent Belarusian analysts, we provide analytical commentaries on the most topical and relevant issues, including the behind-the-scenes processes occurring in Belarus. These commentaries are available in Belarusian, Russian, and English.
EN
BE/RU
Situation in Belarus
November 20 – November 26