Society and political parties
International influence wavers, and the protest movement polarises
The situation got worse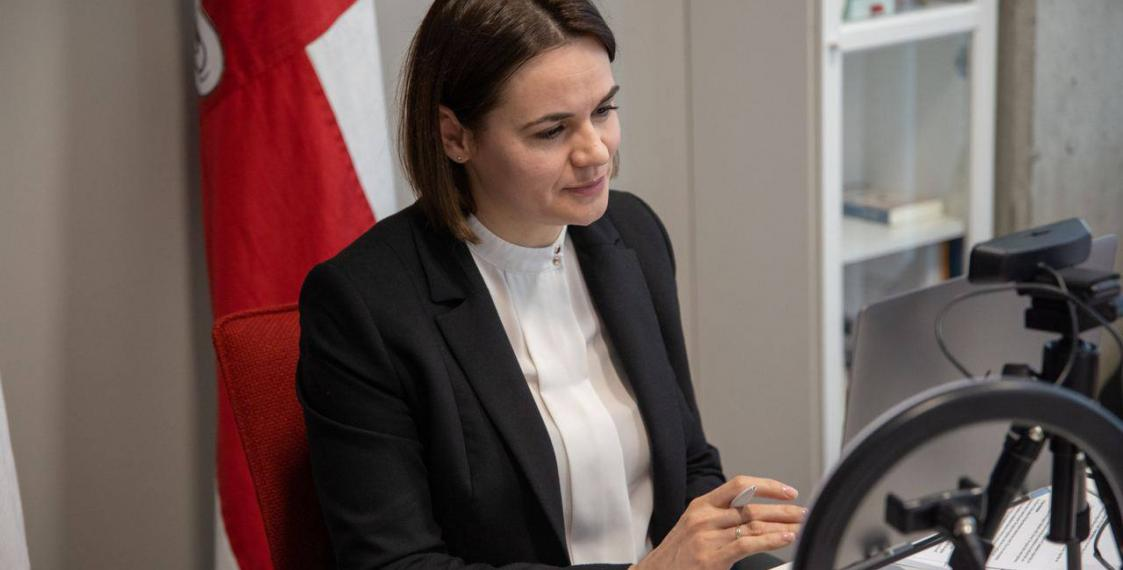 Светлана Тихановская / Фото из соцсетей​
Democratic forces are trying to mitigate the deteriorating attitude towards Belarusians in Ukraine and European countries following the Lukashenka regime's complicity in aggression against Ukraine. The National Anti-Crisis Management, led by Pavel Latushka, aims to unite committed opponents of the Lukashenka regime in a national liberation movement.
Democratic forces are trying to influence the opinion of Ukrainians regarding the role of Belarusians and the Lukashenka regime in the war in Ukraine. Large numbers of Belarusians in Ukraine are being denied extensions to residence permits. The Democratic Leader of Belarus, Sviatlana Tsikhanouskaya, appealed to President Zelensky and the Ukrainian government over the issue.
Meanwhile, diasporas in various cities continue with fundraising and conduct actions in support of Ukrainians. In Belarus itself, activists continue to be persecuted for offering any help to Ukrainians. A volunteer who helped organise a holiday for the children of Ukrainian refugees in Homiel was jailed for 7 days.
BYSOL and diasporas raise funds and supply Belarusian volunteers in Ukraine with uniforms and equipment.
The National Anti-Crisis Management, led by Pavel Latushka, is targeting committed supporters of change and trying to initiate a national liberation movement, the audience for which expanding as Belarusian society becomes more polarised. Such a movement is expected to include initiatives such as the Cyber Partisans, the Kalinoŭski regiment, BYPOL and the Pieramoha plan.
Cyber Partisans continue to expose security forces and undercover officers. Representatives from this initiative took part in the CyCon international conference on cyber conflicts, organised by the NATO Joint Cyber Defence Centre of Excellence (CCDCOE).
Activists monitor military activity and report rocket launches in Mazyr and Salihorsk.
The emigration, protest leaders and demonstrators continues unabated, but the protest movement continues to carry out guerrilla acts of disobedience. Activists distribute samizdat and leaflets, though to little effect. According to sociologists, trust in state institutions is improving, possibly due to the apolitical audience.
Civil society and political organisations organise educational courses for activists in exile and within Belarus: on public policy, countering propaganda, the development of public initiatives, and public journalism.
Sviatlana Tsikhanouskaya's office initiates personal conversations with supporters of change in Belarus.
In the absence of dialogue on the part of the authorities, the positions of supporters of decisive action are strengthened.
You have been successfully subscribed
Subscribe to our newsletter
Once a week, in coordination with a group of leading Belarusian analysts, we provide analytical commentaries to the most topical and relevant issues, including on behind the scenes processes ongoing in Belarus, in Russian and English.
EN
RU
Situation in Belarus
March 6 – March 12