Society and political parties
Democratic forces pursue an anti-mobilization agenda as the Cabinet consolidates political exiles around an ultimatum position
The situation has not changed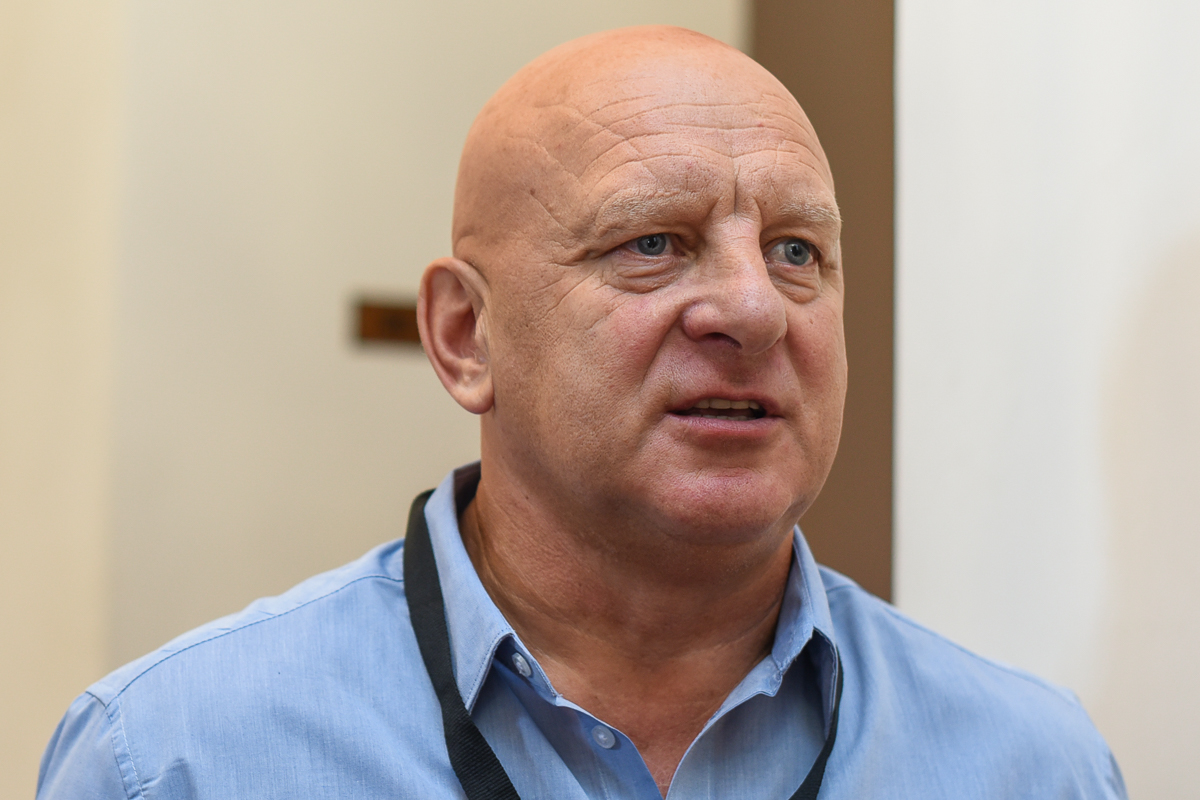 Валерий Сахащик на форуме демократических сил Беларуси, Вильнюс, 9 августа 2022 года. Фото:"Зеркало"
Democratic forces are focusing on the anti-war agenda following mobilization in the Russian Federation and growing disquiet in Belarusian society in this regard. Civil Society and human rights activists draw the attention of the international community to the situation in Belarus and promote a two-track approach featuring isolation of the Lukashenka regime and the development of contacts with Belarusian society, including the removal of barriers preventing Belarusians from departing to EU countries.
Sviatlana Tsikhanouskaya and Alexei Navalny are the leading nominees on the shortlist for the Nobel Peace Prize.
Human rights activists draw international attention to human rights violations and political prisoners in Belarus. Belarusian human rights defenders were awarded an award from the Clooney Foundation.
Sviatlana Alexievich calls on Lithuania and other EU countries in the region not to restrict the entry of Belarusians.
Tsikhanouskaya's Joint Transitional Cabinet is responding to the increasing popularity of forcible regime change.
Representative for Defence and National Security of the Joint Transitional Cabinet Valery Sakhashchyk announced the creation of the association "Paspalitaje Rušeńnie" (roughly translated as 'mass mobilization') to consolidate exiled democratic activists.
Democratic forces are increasing communication with the population with an anti-war plan in response to partial mobilization in Russia and the possible Belarusian participation in the conflict. Tsikhanouskaya's cabinet is increasingly focused on the information campaign and exerting political pressure on the Lukashenka regime by advocating measures to sabotage possible mobilization in Belarus. Democratic leader of Belarus, Sviatlana Tsikhanouskaya, called on Belarusians not to heed mobilization summonses.
Crowdfunding platforms concentrate resources on supporting victims of repression, relocating activists, and supporting political prisoners. BYSOL plans to expand assistance to freed political prisoners and is awaiting further applications. Meanwhile, the organizers note a significant increase in Russian citizens requesting assistance following mobilization.
Advocates of compromise and negotiations with the Lukashenka regime are increasingly unpopular among supporters of change against the background of ongoing repression.
You have been successfully subscribed
Subscribe to our newsletter
Once a week, in coordination with a group of leading Belarusian analysts, we provide analytical commentaries to the most topical and relevant issues, including on behind the scenes processes ongoing in Belarus, in Russian and English.
EN
RU
Situation in Belarus
March 20 – March 26