Society and political parties
Democratic forces are rallying the Belarusian diaspora, while political organizations appear to be sidelining the domestic Belarusian agenda
The situation has not changed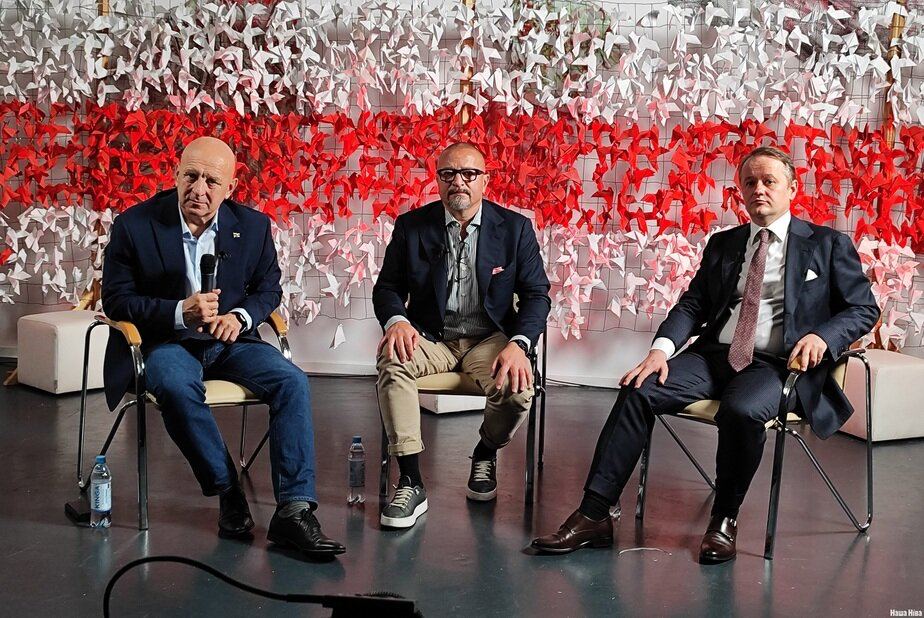 Фото: Наша Ніва
Democratic forces are increasingly shifting their focus away from addressing internal Belarusian socio-economic and political issues. Instead, they are concentrating on establishing quasi-state institutions in exile. Meanwhile, political organizations are primarily focused on uniting the diaspora and advocating for the interests of Belarusians living abroad, including seeking compensation for the rights and functions that the regime has denied them.
Those in exile continue to discuss the matter of legalizing Belarusians abroad in the event of forced emigration due to persecution. Sviatlana Tsikhanouskaya has spoken about the progress of a project to issue and recognize the "New Belarus" passport. In addition, the representative of the United Transitional Cabinet, Kavaleuski, has confirmed an extension of the deadline for issuing this document.
Political organizations are currently centering their efforts on electing a new member to the Coordination Council. This focus on internal organizational matters limits the reach of the democratic movement. At the same time, the Coordination Council is striving to bring together the diaspora and engage with political activists in exile through dialogue. Prominent figures from the Coordination Council, such as Andrei Yahorau, Valer Sakhashchyk, responsible for defense and national security, and former renowned restaurateur Vadim Prakopieu, are participating in joint discussions with the Belarusian diaspora abroad.
Nevertheless, it remains uncertain whether the Coordination Council can generate significant interest in its elections from a wider audience. The challenge lies in the fact that the Coordination Council's functions and its impact on the media agenda fall significantly behind those of other community or individual political initiatives.
The democratic core continues to draw attention to the international community regarding the repression against independent journalists in Belarus. European diplomats have sent a letter in support of media-related Belarusian political prisoners.
Democratic forces are also working to strengthen political migration and advocate for the interests of the diaspora. In Lithuania, a public campaign is underway alongside consultations with Lithuanian politicians and state authorities regarding the extension of humanitarian residence permits for Belarusians from one to three years.
The launch of the regime's election campaign for the parliament and local councils appears to be largely disconnected from the mainstream of the media agenda and the activities of the democratic forces.
As a result, political organizations seem to be distancing themselves from influencing the media agenda and maintaining a dialogue with the audience inside Belarus.
You have been successfully subscribed
Subscribe to our newsletter
Once a week, in coordination with a group of prominent Belarusian analysts, we provide analytical commentaries on the most topical and relevant issues, including the behind-the-scenes processes occurring in Belarus. These commentaries are available in Belarusian, Russian, and English.
EN
BE/RU
Situation in Belarus
November 27 – December 3