Society and political parties
Democratic forces agree to participate in the constitutional referendum
The situation has gotten better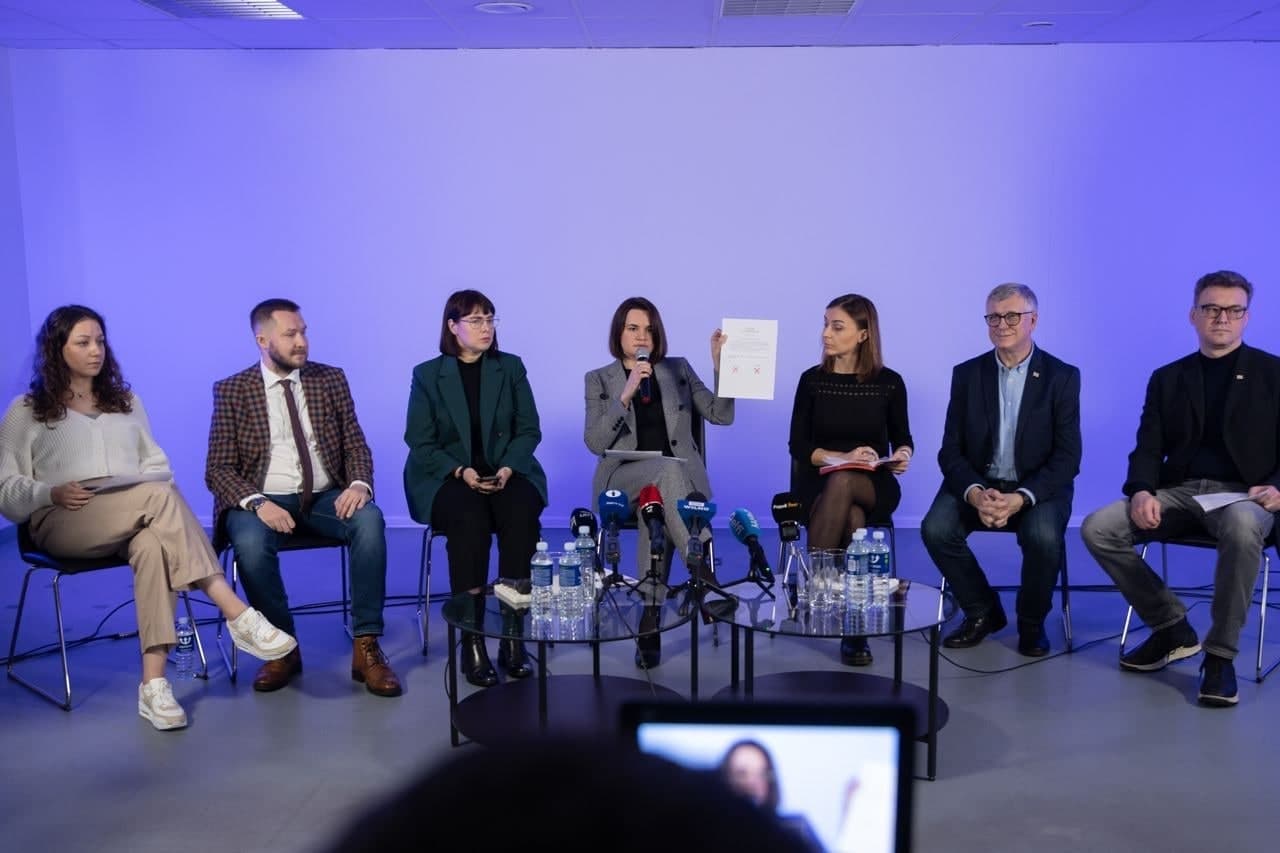 A broad coalition of democratic forces manages to enlist the support of the majority of supporters to implement a strategy of the ballot spoilage during the constitutional referendum. Civil society, the expert community, and media and political organisations continue to restore and develop their infrastructure in exile with the help of the IT sector and expatriates. Political organisations within Belarus refrain from public appeals and mobilisation of their supporters because of fears of repression but are included in discussions regarding the referendum and constitutional reforms.
Democratic forces have formed a broad coalition to coordinate their activities in preparation for the referendum campaign. The joint operational headquarters includes the office of Sviatlana Tsikhanouskaya, the Coordination Council, The National Anti-Crisis Management (NAU), as well as "Golos", "Honest People", "Zubr", and BYPOL. The Belarusian authorities are nervous about the proposed strategy of democrats, particularly regarding deliberate ballot spoilage.
Democratic forces continue to influence relations between Western capitals and Minsk and appeal to the EU, the United States, Great Britain and the OSCE to support a joint position on the constitutional referendum in Belarus.
Representatives of political organisations hold meetings with representatives of the French authorities. As a result, the National Assembly of France holds hearings on the situation in Belarus and adopts resolutions condemning the actions of the Lukashenka regime.
In the grassroots protest movement, new initiatives are emerging to coordinate acts of civil disobedience, such as the "Coalition of Protest Courtyards". These groups are trying to revive the visual presence of protests and symbols and draw attention to the joint position of democratic forces on the streets of cities.
Parties and political organisations in Belarus (e.g., A Just World, BSDP. Hramada, and Viktar Babaryka's headquarters) publicly take a critical position regarding the referendum but are wary of mobilising their supporters and openly calling for action due to possible retaliation by security forces. "Our Party" is conducting online debates on the subject of the constitutional referendum.
Independent expert and analytical centres are resuming their work in exile, including sociological research and online surveys of opinions and trends in society.
Tensions among supporters of change are growing, and there is criticism from some political emigrants regarding the broad coalition strategy towards the referendum. Part of the opposition (estimated at 15-25%) do not align with the shared strategy of the democratic forces and plan to boycott or ignore the vote.
A broad coalition of democratic forces will mobilise many supporters of change as a part of its strategy to participate in the constitutional referendum.
You have been successfully subscribed
Subscribe to our newsletter
Once a week, in coordination with a group of leading Belarusian analysts, we provide analytical commentaries to the most topical and relevant issues, including on behind the scenes processes ongoing in Belarus, in Russian and English.
EN
RU
Situation in Belarus
September 19 – September 25