Society and political parties
The Coordination Council proposes various sectoral reforms, while Tsikhanouskaya examines public opinion regarding disconnecting Belarusian banks from SWIFT
The situation has not changed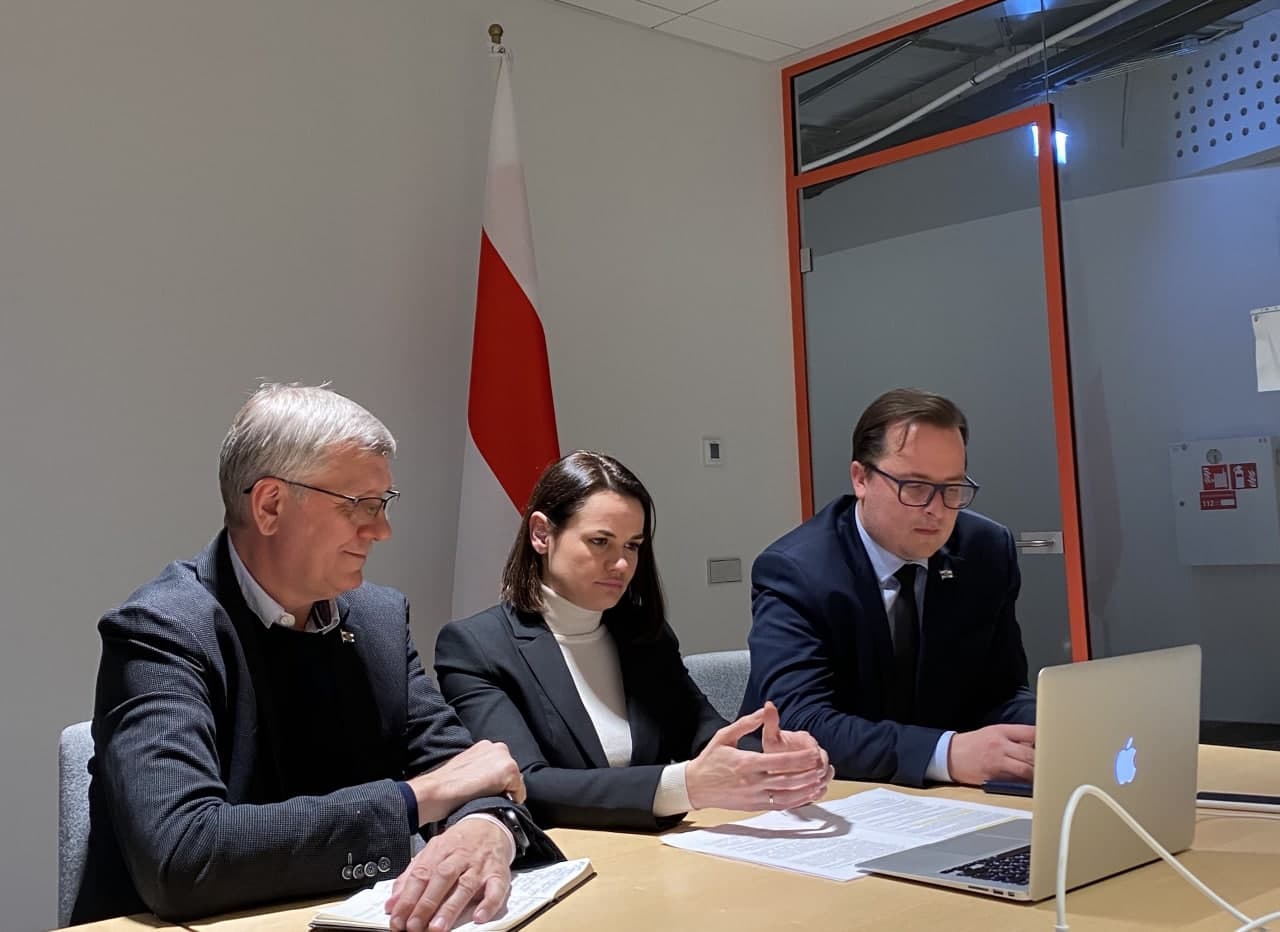 By Zmicier Kuchlej
Members of the Coordination Council have proposed reforms to the constitution, public administration, economy, electoral system, and law enforcement agencies. Civil society has appealed to the international community to investigate crimes of the security forces against protesters and Lukashenka's opponents. Democratic organizations are using online feedback forms to canvass public opinion, for example, regarding the possible disconnection of Belarusian banks from SWIFT. Civil society and political organizations organised the Minsk Dialogue-2020 forum, however, the authorities refused to participate.
Sviatlana Aleksievich, Nobel Prize winner and a member of the Coordination Council Presidium, when speaking at the UN Human Rights Council meeting last week, urged to use all available UN instruments to address the situation in Belarus.
NAU (The People's Anti-Crisis Administration), headed by a member of the Coordination Council Presidium, is promoting reforms of the legal system, public administration, and the economy. Jointly with a team of former security officials from ByPol initiative, NAU has launched a project "Unified Crime Registry".
Sviatlana Tsikhanouskaya's office is assessing public opinion regarding disconnecting Belarus from SWIFT. Depending on the results of the poll, they plan to promote this issue internationally. Tsikhanouskaya's team also developed proposals for constitutional reforms and a concept for new elections.
Despite the harsh clampdown on independent media, journalists and administrators of Telegram chats and channels, civil society has retained decentralized media infrastructure and continues to influence the domestic political agenda. For example, almost 15% of Minsk residents are active members in over a thousand neighbourhood and regional Telegram channels/chats.
Popular Telegram channels continue to shape the national agenda, including channels with under 100k followers: the Coordination Council, Euroradio, Viktor Babariko, and Country for Life and channels with over 100K followers: Svetlana Tikhanovskaya, Basta, TUT.BY, and NEXTA. Lukashenka himself responded to some posts published there.
Protest activity has not abated, albeit somewhat subsided: daily solidarity actions, manifestations with protests symbols, protest art continue to appear in Minsk and other cities across Belarus. Last week, the security forces for the first time dispersed and arrested protesting pensioners and people with disabilities, penalizing them with arrests and heavy fines.
Some public sector workers joined the strike publicly last week.
The organizers of the Minsk Dialogue Forum tried to organize a dialogue between EU, German and Polish diplomats, international and Belarusian experts, and politicians with the Belarusian authorities, yet to no avail. Nevertheless, the forum participants updated their Western partners on recent developments in Belarus.
The 120th day of the Belarusian protests was marked with Sunday marches in residential areas in different cities.
The Coordination Council and Tsikhanouskaya's team will continue to influence the domestic agenda via ongoing two-way communication with the population and international advocacy of local initiatives and reform proposals. Meanwhile, the Belarusian protests are likely to retain their dispersed character and avoid unauthorized activity in the centre of Minsk.
You have been successfully subscribed
Subscribe to our newsletter
Once a week, in coordination with a group of prominent Belarusian analysts, we provide analytical commentaries on the most topical and relevant issues, including the behind-the-scenes processes occurring in Belarus. These commentaries are available in Belarusian, Russian, and English.
EN
BE/RU
Situation in Belarus
November 27 – December 3