Society and political parties
Coalition candidates gear up for primaries; Tell The Truth wins the right to criticize public institutions
The situation has not changed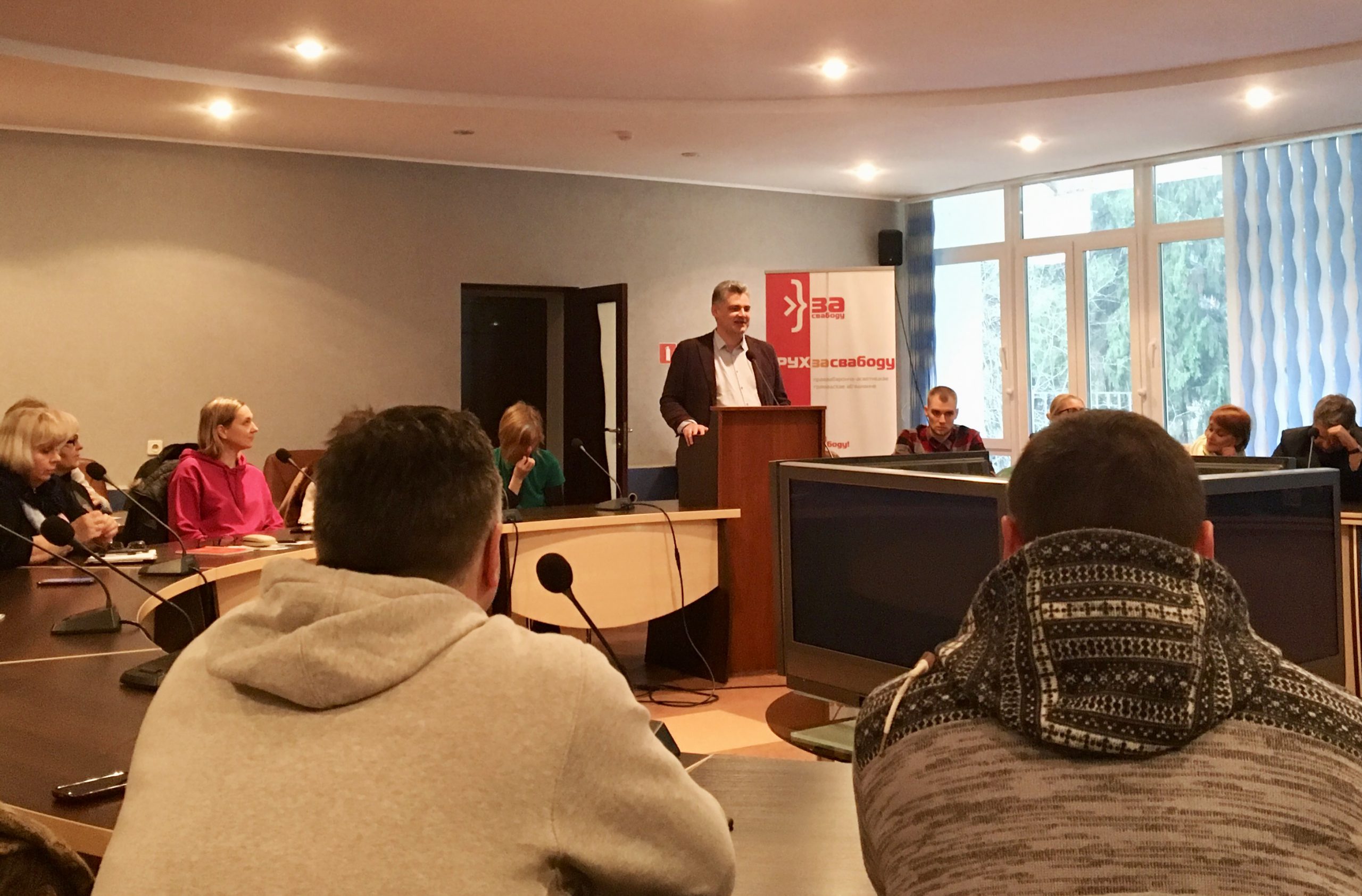 Potential candidates from the broad coalition have stepped up the publicity efforts; so far, five coalition politicians have announced their presidential ambitions. The court has rejected the claim against "Tell The Truth" leader over a publication of photos of Dzerzhinsky district hospital food in state media during the parliamentary campaign.
Potential bidders in the primaries to be held by a broad coalition of five parties (the Belarusian Popular Front, the Belarusian Social Democratic Party Hramada, the United Civic Party, the Belarusian Christian Democracy and For Freedom Movement) are mobilizing their supporters to strengthen their positions. The For Freedom movement has held a major forum near Minsk for more than 50 participants. Other bidders for the status of a 'single candidate from a broad coalition' have also held mobilizing events. Yuri Hubarevich, the For Freedom leader, has become the first registered bidder to compete in the primaries. He is regarded as the major rival for the current favorite, BCD co-chair Pavel Sevyarynets. Other potential bidders in the primaries include BPF deputy chairman Alexei Yanukevich, UCP head Mikalai Kazlou, and Christian democrat Volha Kavalkova. The coalition continued efforts to strengthen its positions in the European Parliament and solicited the European People's Party to condemn the persecution of activists.
Tell The Truth, the Belarusian Social Democratic Hramada led by Sergei Charechny, and supporters of former political prisoner Statkevich have remained outside the coalition. "Tell the truth", in particular, by nominating its own presidential candidate, anticipates consolidating its position among new audiences, who are ready to stand for their rights within the existing legislative framework. The BSDH aims to strengthen institutionally and recruit new activists. Mikalai Statkevich seeks to mobilize activists and protest voters in the regions and has announced the possibility of cooperation with Pavel Sevyarynets. However, if elected as a single candidate, Pavel Sevyarynets is likely to soften his rhetoric to keep the broad coalition solid.
The determination of the "Tell The Truth" leadership to uphold their position and the rejection of a settlement agreement with the Dzerzhinsky District Hospital has brought positive results. Tell The Truth has achieved an important symbolic victory in the litigation and defended their right to criticize public authorities in the state media during election campaigns. Tell The Truth has also strengthened its positions at the international level, being the only Belarusian political organization to meet with the Bundestag delegation in Minsk.
Potential bidders for the presidency are likely to strengthen their positions among protest audiences through online voting on various online resources.
Overall, the beginning of the nomination of potential presidential candidates has heated non-state media's interest in political parties and somewhat politicized online audiences.
You have been successfully subscribed
Subscribe to our newsletter
Once a week, in coordination with a group of prominent Belarusian analysts, we provide analytical commentaries on the most topical and relevant issues, including the behind-the-scenes processes occurring in Belarus. These commentaries are available in Belarusian, Russian, and English.
EN
BE/RU
Situation in Belarus
November 20 – November 26