Society and political parties
An ultimatum strategy prevails for civil society and democratic forces
The situation has not changed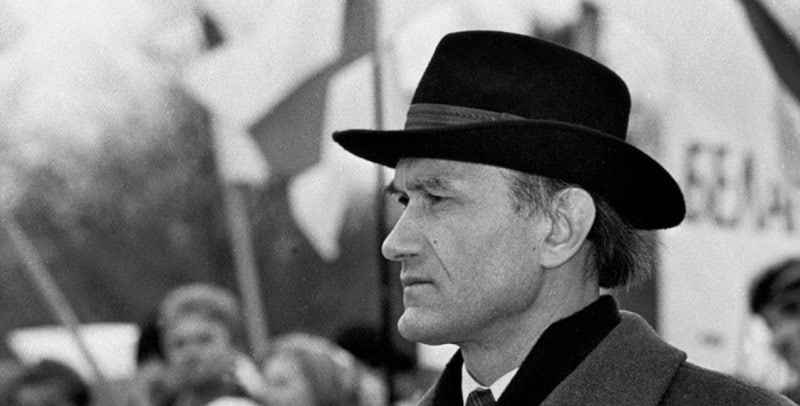 The positions of implacable critics and actions among supporters of change are strengthened in response to the escalation of repressions and the refusal of the Lukashenka regime to engage in dialogue with civil society organisations. Democratic Forces are trying to form a broad coalition with a common strategy for democratic transformation and securing independence. Despite a new round of repression of even greater scope, the security forces still fail to suppress the anti-war and protest movements entirely.
Minsk authorities banned the Green Party from holding the traditional "Chernobyl Path" opposition rally due to the inevitable anti-war agenda, forcing a relocation to Vilnius, Lithuania. Eco-organisations expect to attract local activists and political exiles.
"Our Party" holds online debates regarding current mechanisms for communication with activists and sympathisers.
After the mass arrests of trade union leaders, the global trade union movement is mobilising and in support of repressed colleagues in Belarus. The ILO Director-General demands the release of trade union leaders.
Against a background of intensified repression, resolute critics of the Lukashenka regime and supporters of direct action and continuing to sabotage military and repressive infrastructure. The "ByPOL" initiative of ex-security forces aligns around 200 thousand activists with the "Peramoga plan", mobilising some of them for actions to sabotage and damage railway equipment.
There is a growing discussion in civil society about the further development of the national democratic movement in the context of the war in Ukraine and ongoing repression. The office of Tsikhanouskaya and the NAU led by Pave Latushka promote the idea of a government in exile to challenge the occupation of Belarus by the puppet Lukashenka regime. Zianon Pazniak leads some political exiles on the design of the national liberation movement.
Democratic forces, political exiles and diasporas are trying to align their positions and develop a common strategy for the democratisation of Belarus. Representatives of the NAU and Tsikhanouskaya's office met online with the Rada of the Belarusian People's Republic, headed by Yvonka Survilla.
Civil society and democratic forces mobilise a significant number of citizens for the anti-war movement. The Telegram channel "Belaruski Hayun" monitoring military activity has about 400 thousand subscribers and is constantly updated by Belarusian volunteers.
Democratic forces are assembling a broad coalition with a unified agenda to address threats to Belarusian independence.
You have been successfully subscribed
Subscribe to our newsletter
Once a week, in coordination with a group of leading Belarusian analysts, we provide analytical commentaries to the most topical and relevant issues, including on behind the scenes processes ongoing in Belarus, in Russian and English.
EN
RU
Situation in Belarus
January 23 – January 29