Security issues
Will Belarus lend a hand to the Russian military-industrial complex?
The situation got worse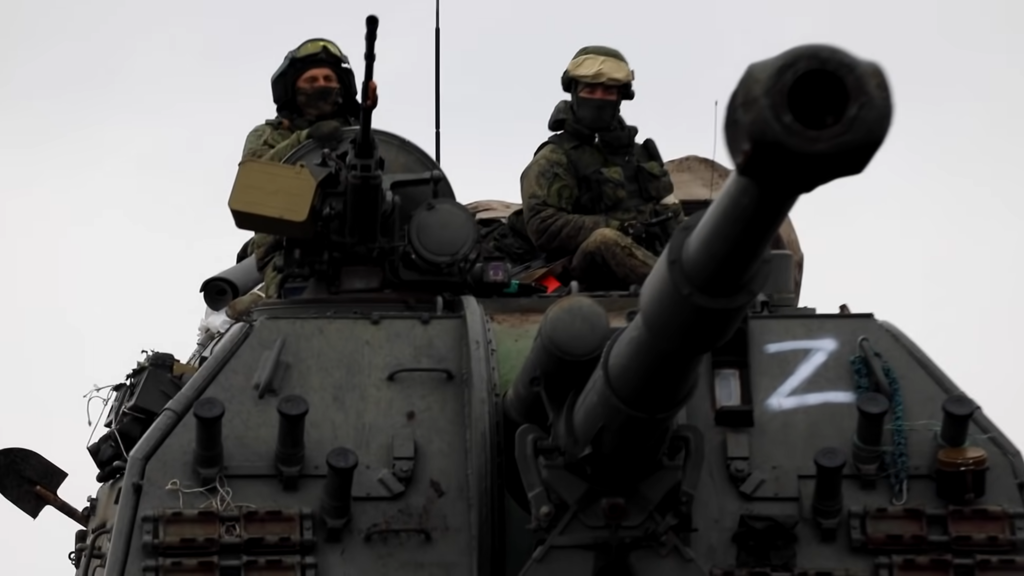 Российская техника с символами Z в ходе вторжения на территорию Украины. Источник: mil.ru
Belarus has ratified a program of military-technical cooperation with Russia for 2022-2025. The agreement covers mutual supplies of weapons and equipment, joint military-industrial projects, weapons development and production, dual-use, and special-purpose equipment. Given Western sanctions and technological embargoes, Russia is interested in deepening military-technical cooperation with Belarus, which has retained relevant competencies.
The framework covers 199 topics grouped into several sections. Part of the R&D work will involve Russia supplying samples of the Pantsir-S1 anti-aircraft missile-gun system, the Kornet-E / EM anti-tank missile system, and the Bereg and Berezhok turrets for integration with Belarusian chassis from MZKT and others. A wheeled version of the Sosna short-range anti-aircraft missile system will also be created using the Volat chassis.
Follow us on Twitter
The Belarusian JSC "Peleng" and the Russian Research Institute "Signal" will create a small transportable artillery unit for the Russian army. "Integral" will supply components for the Almaz-Antey Aerospace Defence Concern. Thermal imaging systems will be developed for the BTR-82A, the Arbalet-D turret and other armoured vehicles.
Integration of the military-industrial complexes of Russia and Belarus will involve:
a joint venture for after-sales service of the Yak-130, and Su-30SM aircraft by the OJSC 558th Aircraft Repair Plant, and a technical audit of the enterprise with a view to overhauling military helicopters.
a service centre for the repair and maintenance of the Tor-M2K air defence system by the OJSC 2566th Plant for the Repair of Electronic Weapons.
joint SKD assembly of the BTR-82A and maintenance by Belarusian enterprises installing Belarusian optics and communications.
joint production of radio stations, headsets, and other communication equipment for armoured vehicles.
The program also includes plans for the supply of meteorological equipment and sights for  armoured vehicles by JSC Peleng,  display systems by Horizont, supply chassis for military vehicles by MZKT, maintenance and overhaul services, and supply of electronic and optoelectronic components, etc.
Su-30SM fighters will be shipped to Belarus, with a comprehensive training simulator, weapons, spare parts and the "OKA-1" automated control system. The Yak-130 aircraft will be retrofitted for the installation of the Talisman airborne defence system.
It is also planned to supply Mi-35M and Mi-8MTV-5 helicopters, parachute equipment, Yak-130 aircraft, Tor-M2K air defence systems, and Verba 9KZZ MANPADS. The "Tunguska" self-propelled anti-aircraft gun will be upgraded to 2S6M1 standard. Russia will also modernise the "Acacia" and "Gvozdika" howitzers, T-72 tanks, and supply 9M120 "Ataka" anti-tank missiles, 9M113M "Konkurs-M", RPG-26 "Aglen" grenade launcher, 152 mm calibre shells, and other ammunition.
Judging by the reports of the Belarusian Ministry of Defence and the State Military Industry Committee, some steps were taken in 2022, particularly the overhaul of the S-300 and the supply of "Tor" anti-aircraft missile systems. However, the Iskander-M OTRK and the S-400 air defence system are not mentioned in this program.
Russia is particularly interested in Belarusian microelectronics. Russia will provide Belarus with USD 200 million for military microelectronic import substitution.
The Russian military-industrial complex is partially restructuring supply chains to replace imported components with Belarusian equivalents. In return, Belarus receives ready-made weapons and equipment, which it is unable to produce on its own, such as air defence systems and aviation equipment.
You have been successfully subscribed
Subscribe to our newsletter
Once a week, in coordination with a group of prominent Belarusian analysts, we provide analytical commentaries on the most topical and relevant issues, including the behind-the-scenes processes occurring in Belarus. These commentaries are available in Belarusian, Russian, and English.
EN
BE/RU
Situation in Belarus
November 20 – November 26