Security issues
Minsk tries to isolate itself from the war against Ukraine
The situation has not changed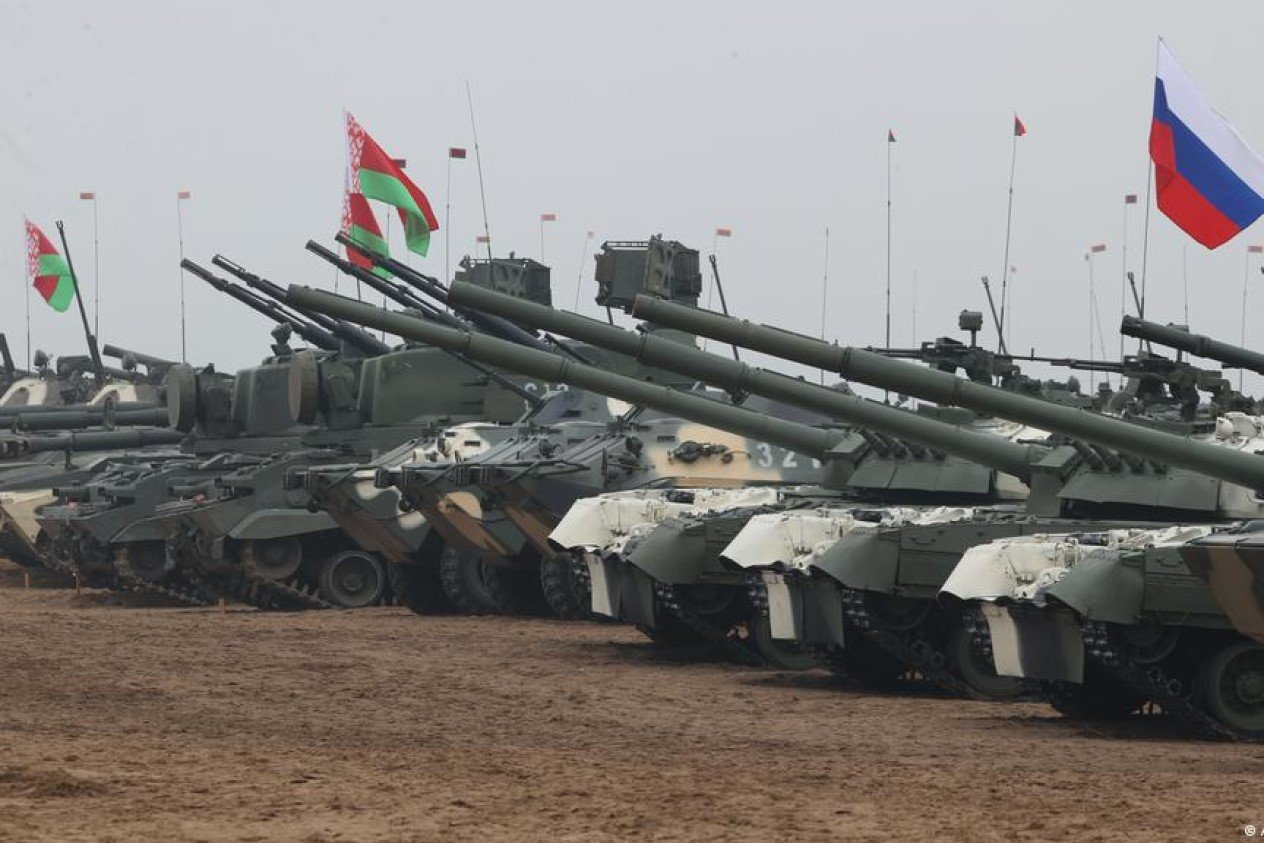 Войска Беларуси / dw.com
The confidence of the Belarusian regime that the Russian army would be victorious in Ukraine within 3-4 days has been shattered by reality. Where Minsk previously spoke of inevitable Russian victory, the conversation now dwells on avoidance of defeat.
The strategic successes of the Defence Forces of Ukraine, Russian casualties, the flow of Western arms and financial assistance to Kyiv and the stranglehold of Western sanctions have conspired to bring realism to Minsk. Bluster has given way to attempts to find a way out of the situation. Self-evidently, Belarusian officials wish to see the entire situation concluded as swiftly as possible.
Meanwhile, Minsk continues to issue assurances that there are no plans for direct involvement in the war, refuting persistent rumours that the Kremlin is putting pressure on the regime to send troops to Ukraine. All reported Belarusian army movements in southern sectors are associated with reinforcing the border with Ukraine.
Belarus has also retracted previous statements about the possibility of deploying Russian nuclear weapons on Belarusian territory. Likely, the regime is urgently looking for an intermediary country to stabilise relations (or what is left of them) with the "collective West".
In contrast with prior bellicose pronouncements, Minsk seems to be aware of the severity of the consequences for both Moscow and Minsk. The CIS and CSTO countries have not aligned to support Russia, and the West is qualitatively increasing military assistance to Kyiv. In this situation, the Belarusian regime will seek to find a way to avoid the war with Ukraine rather than send troops.
P. S. On Friday, March 18th, it was reported that Belarusian diplomats have departed Ukraine for Moldova. Ukraine perceives this as an indirect indication of Minsk preparing to participate in the conflict. As of 13:00 on March 19th, no explanation was forthcoming from Minsk. This development is likely driven either by considerations for the security of the diplomats or an attempt by Minsk to attract Western attention.
You have been successfully subscribed
Subscribe to our newsletter
Once a week, in coordination with a group of leading Belarusian analysts, we provide analytical commentaries to the most topical and relevant issues, including on behind the scenes processes ongoing in Belarus, in Russian and English.
EN
RU
Situation in Belarus
March 20 – March 26