Security issues
Minsk tries to dress up the domestic political crisis in the garb of a geopolitical confrontation
The situation got worse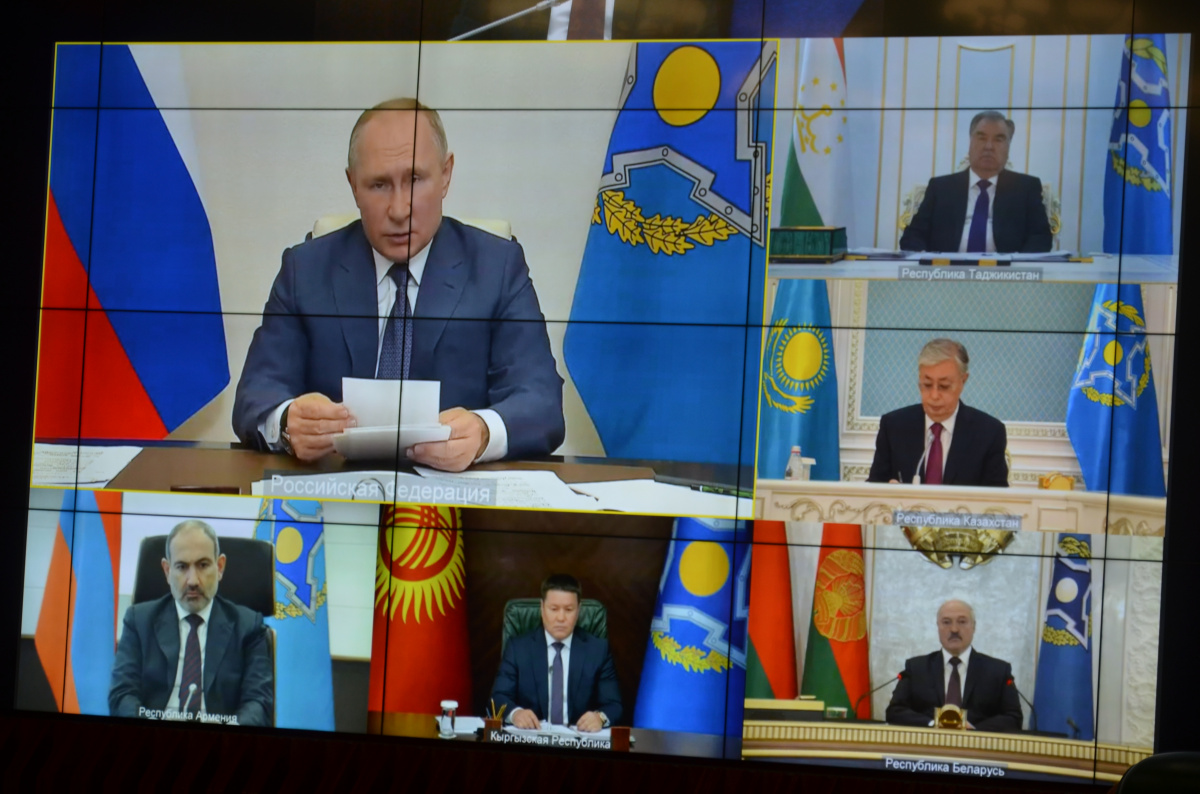 By Andrei Parotnikau
The Belarusian regime seeks to strengthen its position by passing the internal political crisis in Belarus off as a geopolitical confrontation, yet to no avail.
On December 2, 2020, the Collective Security Treaty Organization (CST) Summit was held online, which was confusing for Lukashenka, as he pinned hopes to convey his messages to his CSTO colleagues, personally.
During the Summit, Lukashenka accused NATO of aggressive policies not only concerning Belarus but more broadly, towards the CSTO states. He announced Poland's plans to annex Belarus' western territories using a specially created NATO grouping and to form "a sanitary belt" between the EU and Russia for subsequent pressure on Moscow. According to him, this would threaten other CSTO states.
Lukashenka's statements at the CSTO Summit should be viewed through the prism of Belarusian-Russian relations: usually, Minsk groans about the threat from NATO when the Belarusian authorities want to get something more tangible from Moscow than assurances of "indestructible brotherhood" and eternal friendship.
Facing a deep domestic political crisis, unprecedented international isolation, being cut off from the international financial market and balancing on the verge of a financial and socio-economic crisis, the Belarusian regime is frantically looking for ways to secure solid support from the outside, avoiding, if possible, any political commitments. Conventionally, the Kremlin performed a similar function for Minsk.
Since the beginning of the 2020 Belarusian protests, Lukashenka has sought to add a geopolitical dimension to the domestic political turmoil, denying the real problem and presenting it as a part of the eternal confrontation between the West and Russia.
Yet he did not achieve much success: the CSTO states have multi-directed interests in relations with the West, the organization is not built around common values or interests of the participating states. Moreover, CSTO leaders are unlikely to be impressed by the usual Belarusian propagandistic narratives, which do not work even inside Belarus.
You have been successfully subscribed
Subscribe to our newsletter
Once a week, in coordination with a group of prominent Belarusian analysts, we provide analytical commentaries on the most topical and relevant issues, including the behind-the-scenes processes occurring in Belarus. These commentaries are available in Belarusian, Russian, and English.
EN
BE/RU
Situation in Belarus
September 11 – September 17