Security issues
Minsk intends to upgrade combat air force
The situation has not changed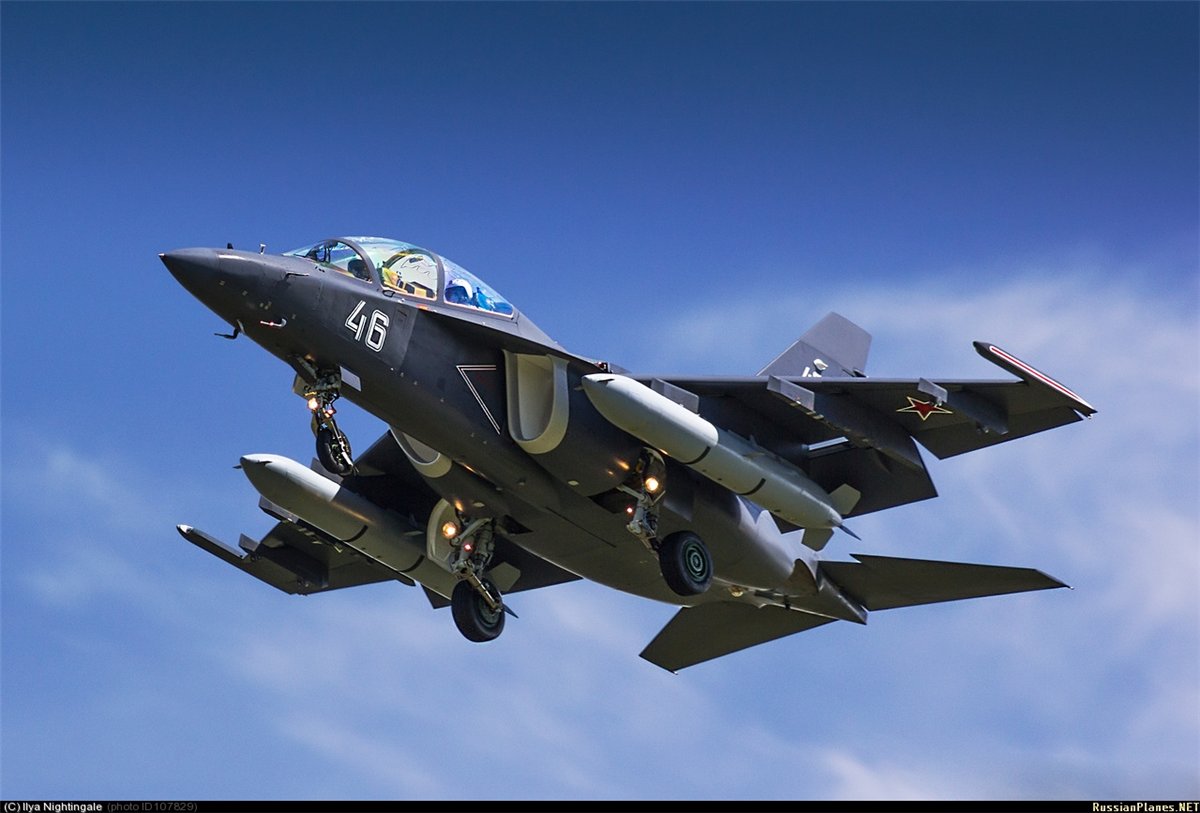 Belarus explores the capacities of the Yak-130 – as an attack aircraft and/or a fighter aircraft – in an attempt to somehow upgrade the aging national air force fleet with relatively inexpensive and universal lightweight aircrafts.
Aviadarts – 2108, a traditional international contest of military aviators was held in Russia. In the attack air force segment, Belarus participated with crews of Yak-130 combat training aircrafts, which were presented as light (unarmoured) ground-attack planes. Russian Su-25s and Su-25SMs ground-attack aircrafts were Belarus' rivals in the competition. That said, the Su-25s remain the major specialized attack aircrafts in the Belarusian Air Force, however, their aging is a real problem. Previously, the Belarusian military leadership repeatedly made it clear that it was considering the Yak-130s as a potential replacement for the Su-25s. First Yak-130s were shipped to Belarus in April 2015.
In November 2016, Belarus had already eight Yak-130s. The military leadership then said that further shipment of the Yak-130s for the Belarusian Air Force would depend on their performance and the manufacturer's ability to offer an assault modification of the air craft. In December 2016, exercises were held to test the Yak-130's capacity as a fighter air craft.
Already in September 2017, the Yak-130s of the Belarusian Air Force premiered in the Combat Commonwealth – 2017, a traditional CIS air defence training. Belarusian Yak-130s not only bombed the test range near Astrakhan (Russia), but also participated in an episode of the exercise in Tajikistan. Ultimately, the Yak-130s were assigned to assault aircrafts on a par with the Su-25s. Interestingly, Belarus had not issued any official reports about the Tajik episode.
In 2018, Belarus plans to purchase another four Yak-130s, which makes it clear that the Belarusian army was satisfied with the test results and marked a place for them in the national air force.
Belarus is likely to gradually replace Soviet Su-25s air crafts with the new Russian Yak-130s in attack modification. Moreover, the Russian military industry has launched the creation of a new radar station and an opto-electronic sighting and navigation system compatible with the Yak-130s. Hence, soon these aircrafts equipped with high-precision missile weapons air-to-surface and air-to-air may also be used as fighter planes. While the cost of such upgraded air crafts would increase from USD15 million to USD 20-22 million, it would nevertheless be half of the price of the Russian MiG and Su fighters.
You have been successfully subscribed
Subscribe to our newsletter
Once a week, in coordination with a group of prominent Belarusian analysts, we provide analytical commentaries on the most topical and relevant issues, including the behind-the-scenes processes occurring in Belarus. These commentaries are available in Belarusian, Russian, and English.
EN
BE/RU
Situation in Belarus
September 25 – October 1