Security issues
Lukashenka is pondering about changes in Belarusian security service
The situation has not changed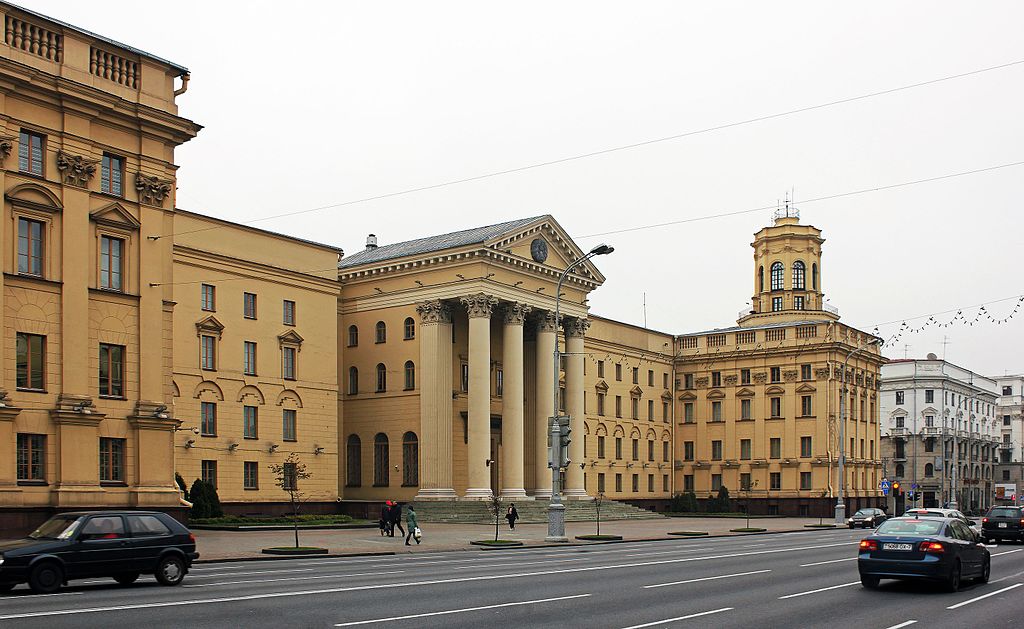 The Belarusian security service system is likely to undergo a transformation. President Lukashenka during his term in office has pursued a consistent policy of fragmenting law enforcement agencies and special services, in particular.
On August 9th, 2019, Lukashenka visited a government communications facility at the State Security Committee (the KGB). He was debriefed about the implementation of government programmes in government communications, their development strategies and demonstrated samples of special communications equipment (including secure mobile communications) and domestically produced encryption equipment. The president spoke about the need to develop Belarusian technologies for secure communications and promised support for this. Simultaneously, he announced the possibility of separating the KGB's Main Directorate for Government Communications and Information Technologies to form an independent institution in the future.
As a rule, small and medium-sized states do not have separate agencies responsible for government communications. These functions are usually assigned to one of the major law enforcement agencies to optimize costs. However, interstate armed conflicts of recent years have confirmed the critical importance of ensuring secure government communications.
During his rule, Lukashenka is consistently pursuing a policy of dividing power departments and separating some structural units into independent departments and agencies, or creating completely new services, such as the Ministry of Emergencies, the Investigative Committee, the State Committee for Forensic Expertise, the Presidential Security Service, and the Operational and Analytical Center. This is done to prevent the consolidation of influence in one large security agency, and to prompt competition within the power block.
Lukashenka is primarily driven by political considerations (concentration and retention of power), rather than Belarus' real security needs. Although the imminent separation of government communications from the KGB is unlikely, the very fact of such a prospect indicates Lukashenka's commitment to fragmented law enforcement.
The KGB, being a special service with universal competences (intelligence, counterintelligence and state security), in his opinion, has too many powers and capabilities for the Belarusian power system. In 2014, Lukashenka announced plans to draft a Law On Intelligence. Although nothing is known about its fate, the CIS model law "On Intelligence" envisages the formation of a separate intelligence agency.
You have been successfully subscribed
Subscribe to our newsletter
Once a week, in coordination with a group of prominent Belarusian analysts, we provide analytical commentaries on the most topical and relevant issues, including the behind-the-scenes processes occurring in Belarus. These commentaries are available in Belarusian, Russian, and English.
EN
BE/RU
Situation in Belarus
November 27 – December 3