Security issues
Belarusian-Ukrainian relations are approaching a nadir
The situation got worse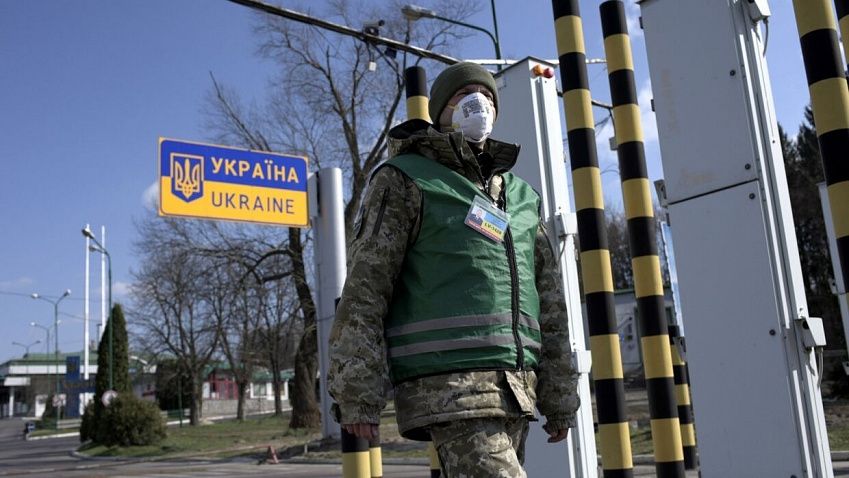 We are witnessing a rapid deterioration in confidence between Minsk and Kyiv in the security sphere. Belarusian-Ukrainian relations in this area have never been straightforward due to the divergent foreign policy orientation of the two countries, but what is happening now is entirely unprecedented.
Kyiv has declined to take part in further talks regarding Donbas held in Minsk, citing the high level of dependence of the Minsk regime on the Kremlin. It should be noted that Belarus itself is not a party to or participant in the negotiations. Therefore the nature of Belarusian-Russian relations does not affect their course and results.
In March-April, the Ukrainian blogosphere was filled with inaccurate allegations about Russian troops stationed in Belarus on the border with Ukraine and Belarusian army redeployments towards the border with the southern neighbour. In the latter case, this was a movement of armoured vehicles as part of military exercises.
Ukraine has decided to transfer border guards to the Belarusian frontier on an elevated state of alert due to the special nature of Belarusian-Russian relations; however, there is no cause for alarm on the Ukrainian side as there is no build-up or movement of troops on the Belarusian side of the border.
Obviously, the change in Kyiv's position is primarily dictated by previous unsubstantiated accusations against Ukraine by the Belarusian regime (attempt to destabilise the situation in Belarus, training camps for militants, arms flows across the border and the like), as well as other aspects of Belarusian domestic and foreign policy.
In any case, there is a change of the long-term trend in the relations between the two countries towards increasing confrontation and away from benign neutrality (on the verge of a de facto defensive alliance in the spring-summer of 2014). This inevitably means additional political posturing on both sides, heightened mutual distrust, and reduced opportunities for constructive security dialogue.
A worst-case scenario would be a "competition" between the Belarusian and Ukrainian special services, searching for threats from the neighbouring country. Escalation at the level of political statements and verifiable actions of the security agencies is a new dimension for Belarusian-Ukrainian relations shortly. Peak tension will likely occur during the Zapad-2021 exercises and afterwards when elections to the State Duma of the Russian Federation are held.
You have been successfully subscribed
Subscribe to our newsletter
Once a week, in coordination with a group of prominent Belarusian analysts, we provide analytical commentaries on the most topical and relevant issues, including the behind-the-scenes processes occurring in Belarus. These commentaries are available in Belarusian, Russian, and English.
EN
BE/RU
Situation in Belarus
September 11 – September 17