Belarus-West relations
Western allies synchronise sanctions pressure; Lukashenka does not rule out negotiations but rejects preconditions
The situation has not changed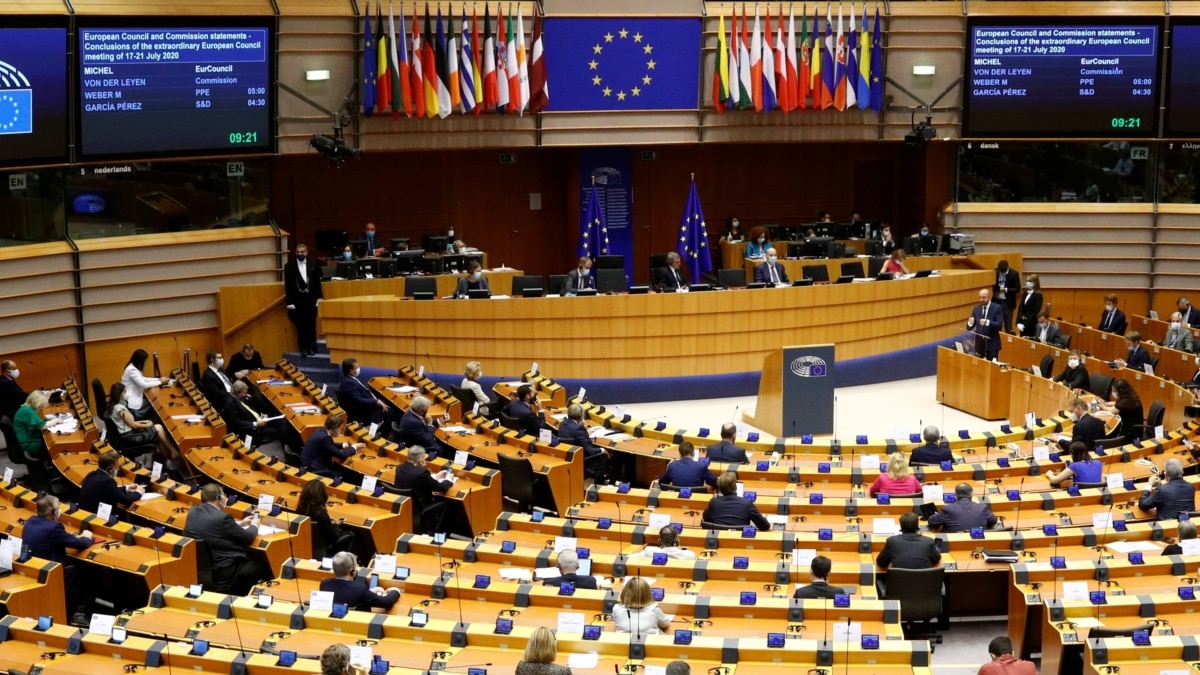 As expected, the United States, Canada, the United Kingdom, and Switzerland tightened sanctions against the Lukashenka regime on the anniversary of the disputed 2020 election, synchronising with the fourth package of EU sanctions. In response, the Belarusian authorities continued to raise the rhetorical stakes. Facing the risk of an external economic blockade at the beginning of next year, Aliaksandr Lukashenka floated the possibility of dialogue with the West, so long as there are no preconditions.
On August 9th, on the anniversary of the protests that began the political crisis in Belarus, the United States, together with Canada and the United Kingdom, expanded sanctions against the Lukashenka regime while Switzerland joined the EU sanctions. The effect is to coordinate sanctions approaches with the fourth package of EU restrictions introduced in June.
However, US sanctions differ in that they are not sectoral restrictions. They do not automatically apply to all persons operating in specific sectors of the economy, such as defence, energy, potash, tobacco, construction, transport etc.; however, the extraterritorial implications entail an increased risk of falling under any subsequent expansion. The US Treasury Department published a list of 23 individuals and 21 companies, including Lukashenka's "wallets" and their assets, state-owned enterprises, officials, security forces personnel, and persons involved with the Ryanair aircraft incident specifically targetted.
The Belarusian Foreign Ministry condemned the new sanctions and, as expected, and reminded the United States and Great Britain of the Budapest Memorandum of 1994, under which they pledged to refrain from coercive economic measures.
Lukashenka reacted with dire prognostications about a third world war but also signalled readiness to enter into dialogue with the West to resolve the crisis so long as there are no preconditions.
For the moment, Minsk's tangible reaction has been limited to withdrawal of consent to the appointment of Julie Fisher as US Ambassador to Belarus, a proposal to reduce the number of staff in the US Embassy in Minsk to five people and a reduction in cooperation on humanitarian programs. Domestically, the regime continued repression against representatives of independent media, civil society and political parties as a countermeasure by proxy.
The new sanctions change the rules of the game. The West as a whole intends to further expand sectoral restrictions, and US sanctions extraterritoriality incurs risks for third parties, including traditional business partners of Belarus, which may soon lead to its economic blockade. Consequently, Lithuania intends to block the transit of potash fertilisers in December, when the general license of the US Treasury for Belaruskali expires, despite the loss of 100 million euros per year. Meanwhile, Ukraine is negotiating with the Polish concern Orlen to replace the supply of Belarusian gasoline and bitumen.
You have been successfully subscribed
Subscribe to our newsletter
Once a week, in coordination with a group of leading Belarusian analysts, we provide analytical commentaries to the most topical and relevant issues, including on behind the scenes processes ongoing in Belarus, in Russian and English.
EN
RU
Situation in Belarus
August 1 – August 7