Belarus-West relations
West: air blockade and more sanctions
The situation got worse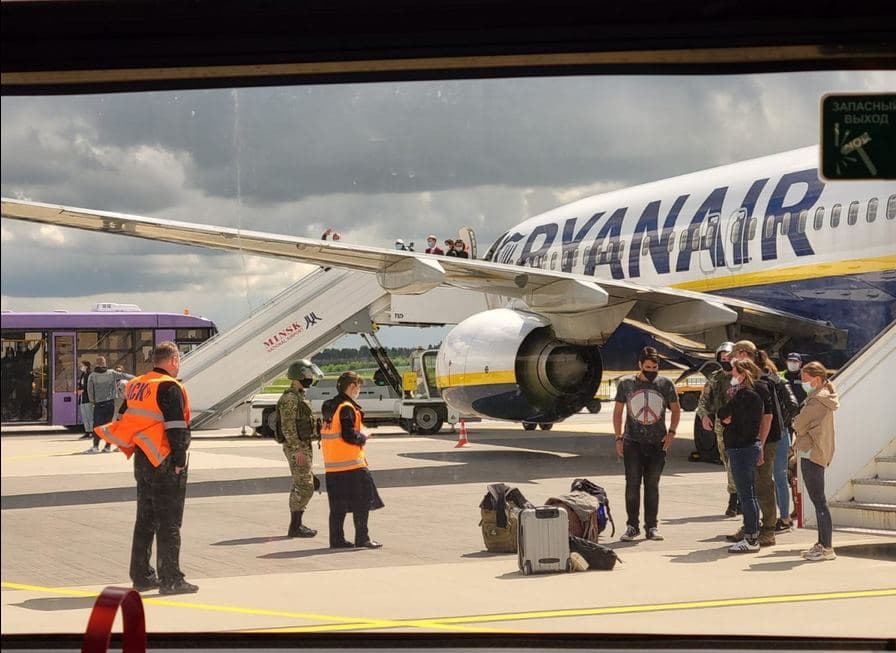 The interception and forced landing of a civilian plane in the skies of Belarus to effect the detention of NEXTA Telegram channel co-founder Raman Pratasevich once again attracted the attention of the world media to Belarus and provoked a new wave of sanctions.
On May 24, the European Council (heads of state and government of the EU) demanded the immediate release of Raman Pratasevich and Sofia Sopega, strongly condemning the interception and diversion of the Ryanair commercial airliner on which they were travelling. A recommendation was passed to the Council of Ministers (the primary EU decision-making body) to impose additional sanctions against Belarusian individuals and entities, prohibit Belarusian airlines from overflying EU airspace, and call on EU-based airlines to avoid overflying Belarusian territory.
On May 26, Belavia was forced to recall a flight to Barcelona because France declined to authorise overflight. According to the Belavia press service: "due to the bans on flights from several countries, Belavia is forced to cancel flights from May 27 to October 30, 2021, to the following destinations: Amsterdam, Barcelona, Berlin, Brussels, Warsaw, Vienna, Hanover, Kaliningrad, Milan, Munich, Rome, Frankfurt. Flights to Lithuania, Latvia, Ukraine, Sweden, the Czech Republic, Finland and several other countries remain suspended.
On May 28, the EU Foreign Ministers meeting in Lisbon announced that new sanctions would include the fourth round of travel bans and asset freezes and will be adopted on June 21 at their next meeting in Luxembourg.
On May 29, the United States suspended bilateral air transit agreements with Belarus and announced that new sanctions were being prepared; existing sanctions on nine Belarusian state-owned enterprises will be re-imposed from June 3, 2021. These measures will prohibit any US citizen from "conducting business with these organisations, their property, or their property interests." In addition, a list of additional targeted sanctions is being developed "against key members of Lukashenko's regime related to ongoing human rights violations and corruption, rigging of the 2020 elections and the events of May 23."
In response, Belarusian Foreign Minister Uladzimir Makei announced possible countermeasures, including suspension of cooperation with the EU on combating illegal migration, organised crime, ensuring nuclear security and withdrawal from the EU Eastern Partnership. He also intimated that sanctions may affect political fundraising, humanitarian programs, and NGOs of EU countries operating in Belarus.
Against this background of escalating confrontation, Belstat published data indicating that total Belarusian trade with EU countries grew by almost a third in Q1 2020, to 3 billion 541.8 million dollars. Exports of goods to the EU increased by 86.5% to 2 billion 88 million dollars while imports decreased by 10.8% to 1 billion 453.8 million, amounting to a positive balance of trade for Q1 of $ 634.2 million.
You have been successfully subscribed
Subscribe to our newsletter
Once a week, in coordination with a group of prominent Belarusian analysts, we provide analytical commentaries on the most topical and relevant issues, including the behind-the-scenes processes occurring in Belarus. These commentaries are available in Belarusian, Russian, and English.
EN
BE/RU
Situation in Belarus
November 27 – December 3