Belarus-West relations
Under increasing Western pressure, Minsk is eager for negotiations on Ukraine and demands security guarantees
The situation has not changed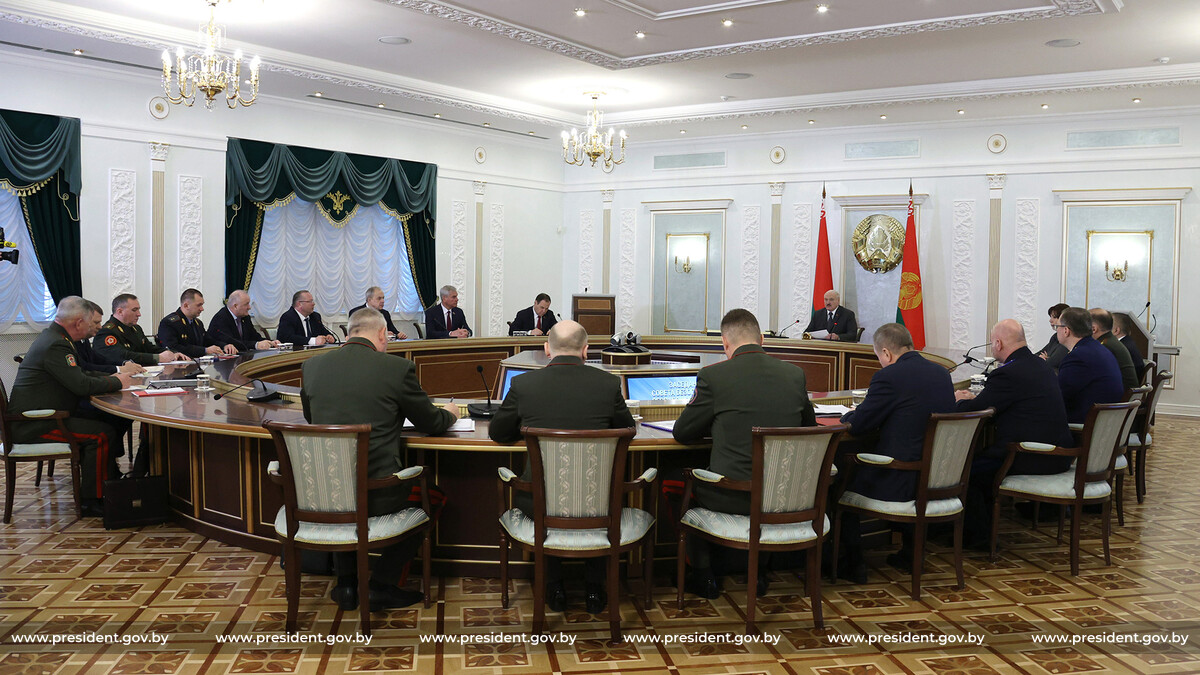 The war crimes of Russian troops in Ukraine have led to increased Western sanctions on the aggressors, Russia and Belarus. Consequently, the Belarusian regime is adjusting its position and trying to absolve itself of responsibility via participation in Russian-Ukrainian negotiations. The lack of objectivity and a clear position on the Russian-Ukrainian war, especially after the so-called Massacre in Bucha, make such participation impossible.
In response to the atrocities committed by the Russian armed forces in Bucha and other places in Ukraine, Western countries have adopted sanctions against Russia and Belarus as aggressors responsible for these war crimes, including the fifth package of EU sanctions. Although the primary target of these measures is Russia, some of them apply to Belarus, including a ban on transportation, including transit, to the EU for Belarusian and Russian carriers (exceptions are made for pharmaceutical, medical, agricultural goods, food products, including wheat, as well as for transportation for humanitarian purposes). These measures are another step toward strengthening the external blockade of Belarus and Russia.
Since April 9th, the European Union has banned road hauliers registered in Belarus from operating on EU territory. All vehicles must return to Belarus by April 16th.
EU countries have also frozen EUR 30 billion in Belarusian and Russian assets and rejected EUR 196 billion in transactions.
Meanwhile, the European Parliament demands that sanctions against Belarus mirror those imposed against Russia "in order to close any loopholes that [might] allow Putin to circumvent sanctions with Lukashenka's assistance."
In response, the Belarusian regime announced that it would impose reciprocal restrictions on EU hauliers.
Minsk also published a list of "unfriendly countries" and declared that Belarus will suspend payments to "unfriendly" foreign residents. In addition, Belarus will pay back loans from international financial institutions (EBRD, IBRD and SIS) in Belarusian rubles via an account with Belarusbank due to sanctions restrictions on settlements with Western creditors in euros and dollars.
However, the bloody events in Bucha forced Minsk to change its rhetoric. Lukashenka stated that there were no grounds to classify Belarus as an accomplice. Moreover, he does not support any war and advocates peaceful settlement of the Russian-Ukrainian conflict. Lukashenka fears that agreements on Ukraine will be concluded without him. He claims to actively participate in negotiations between Ukraine and Russia regarding security guarantees for Kyiv. Belarus also wants security guarantees of an unspecified nature. The Russian proposal to include Belarus among the guarantor countries of Ukrainian security discredits the very idea and the need for such a step.
Obviously, without the withdrawal of Russian troops from the territory of Belarus, there is no need to talk about any participation in negotiations with Ukraine. Both Kyiv and Western capitals consider the Belarusian regime an illegitimate puppet, rendering negotiations meaningless until Minsk restores military sovereignty on its own territory and prohibits Russian troops from using Belarus for aggression against Ukraine.
You have been successfully subscribed
Subscribe to our newsletter
Once a week, in coordination with a group of leading Belarusian analysts, we provide analytical commentaries to the most topical and relevant issues, including on behind the scenes processes ongoing in Belarus, in Russian and English.
EN
RU
Situation in Belarus
March 13 – March 19