Belarus-West relations
The Belarusian regime hopes for a quick Russian victory and once again threatens the West
The situation got worse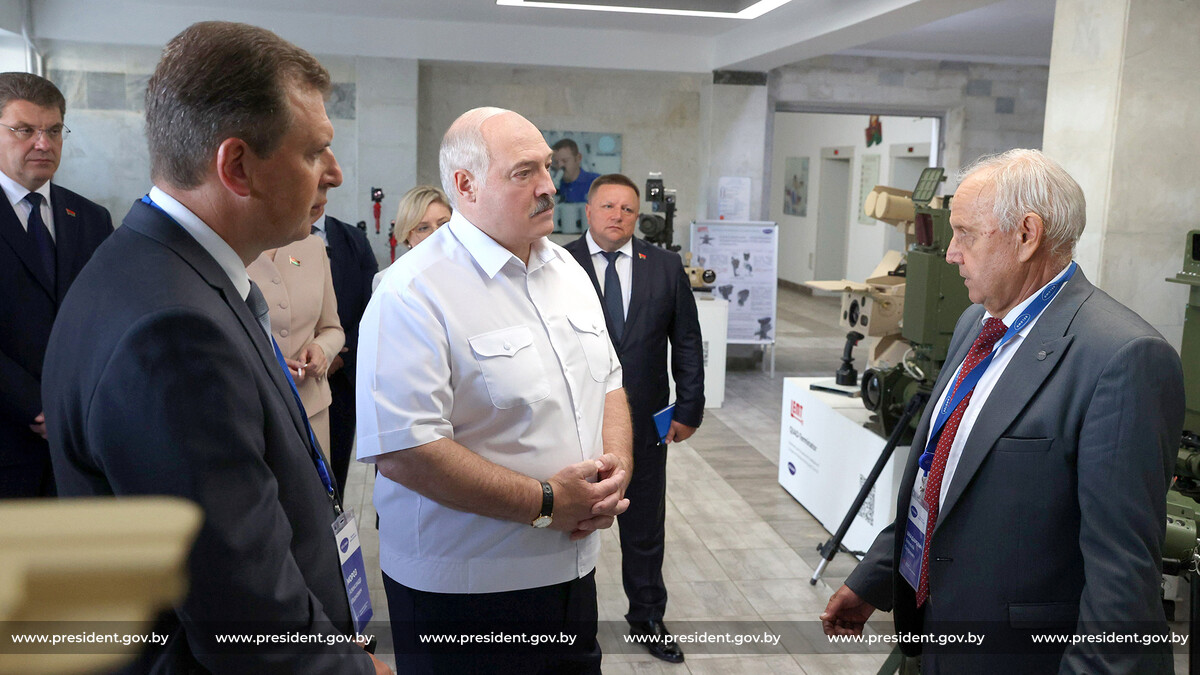 Фото: president.gov.by Источник: https://reform.by/327248-lukashenko-vojna-zakonchitsja-skoro-a-otvechat-komu-to-pridetsja
Attempts to establish communication channels with the West have failed, to which the Belarusian regime has responded with further escalation, including rhetorical and practical support for Russian aggression against Ukraine, insults to European leaders, nuclear blackmail, and threats to strike command centres in neighbouring countries.
Lukashenka believes that the war will soon end, and someone will have to answer. However, it will not be him or Vladimir Putin but Western countries that already feel the negative consequences of the Russian-Ukrainian war. Following Russian propaganda, it is the West that the Belarusian military leadership blames for unleashing the conflict between Russia and Ukraine.
Following these statements, the Belarusian regime last week again provided air space for missile strikes by Russian strategic aviation on (August 24th) and August 28th.
In response, Kyiv noted that Lukashenka's complicity in Russian legal aggression was recorded and hinted at similar consequences when Ukraine wins this war. Meanwhile, the US Embassy in Belarus said such attacks will not go unanswered and will prove very costly to Russia and the Lukashenka regime.
Follow us on Twitter
Once again, Lukashenka reacted with nuclear blackmail, stating that Belarusian warplanes already have nuclear weapons capabilities. Further, he continued to threaten neighbouring countries, primarily Poland. He allegedly intends to strike so-called "decision-making centres", and the targets for strikes have already been identified.
Meanwhile, Belarusian authorities struck another symbolic blow against Poland, destroying a cemetery of soldiers of the Polish Home Army in Surkanty, Voranaŭski district.
The leaders of Germany and France were also criticised, with Lukashenka calling Chancellor Olaf Scholz and President Emmanuel Macron "boys" for disclosing the content of conversations with Putin in which the latter allegedly stated that Ukraine and Belarus could not be independent states.
One way or another, the actions of the Belarusian regime in the context of the Russian-Ukrainian war indicate that Belarus has already lost its independence and sovereignty, turning into a staging area for Russian troops. In such circumstances, there is no need for the West and Ukraine to negotiate with Lukashenka.
Meanwhile, the Joint Transitional Cabinet of Belarus has established itself, calling for the overthrow of dictators and the establishment of new relations between Belarus and Ukraine: Belarus is not free now, the Belarusian regime has dragged Belarus into the war against Ukraine, but without a free Ukraine there will be no free Belarus.
You have been successfully subscribed
Subscribe to our newsletter
Once a week, in coordination with a group of leading Belarusian analysts, we provide analytical commentaries to the most topical and relevant issues, including on behind the scenes processes ongoing in Belarus, in Russian and English.
EN
RU
Situation in Belarus
May 15 – May 21