Belarus-West relations
As the regime unsuccessfully tries to establish contacts with the West, new sanctions are on the way
The situation has not changed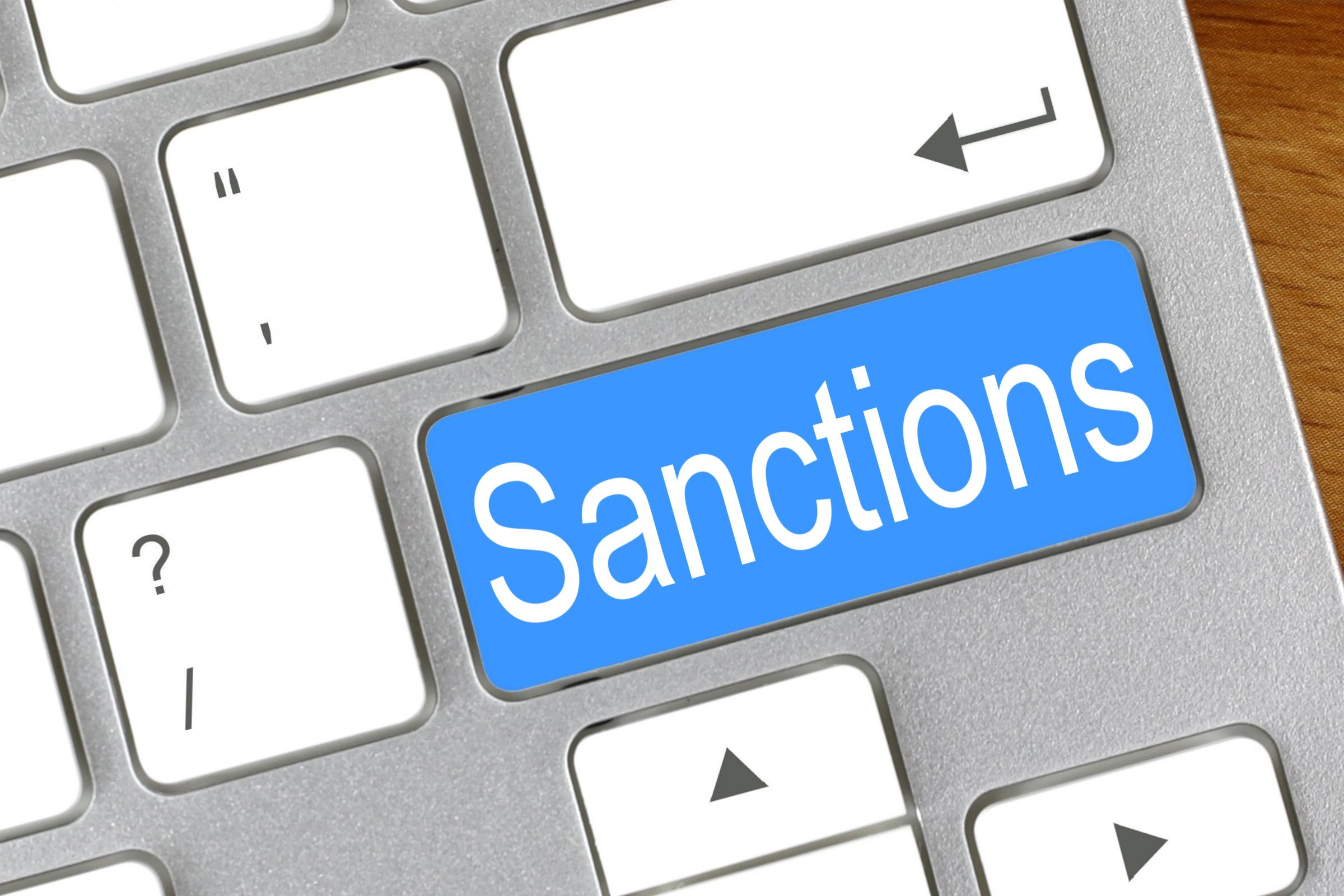 Sanctions by Nick Youngson CC BY-SA 3.0 Pix4free
Western countries are working to bring sanctions against Belarus in line with those imposed on Russia. Minsk's attempts to deflect this by establishing channels of communication with some Western countries are failing because the demands of the West continue to be ignored. A return to normality is not feasible due to the red lines crossed by the regime.
The EU continues work on synchronising sanctions against Belarus and Russia; however, specific new measures are not expected in the immediate future.
The Governing Body of the International Labour Federation (ILO) voted to invoke paragraph 33 (measures to be taken against a member who flagrantly and persistently fails to carry out its obligations under the ILO treaty) against the Belarusian regime for systematic violations against workers and trade unions and ignoring ILO recommendations. The ILO will, therefore, develop sanctions against the Lukashenka regime by April 2023, which will be imposed if two-thirds of the organisation's members vote in favour at the International Labour Conference in June.
Minsk's response to the prospect of tougher sanctions has been contradictory. On the one hand, Deputy Foreign Minister, Sergei Aleinik, visited Switzerland on November 7-9th to discuss opportunities for bilateral cooperation, the international situation, sanctions, and current joint projects in the fields of trade and investment with business representatives and federal authorities. Such attempts to restrain the introduction of new sanctions are obviously connected with the fact that Belarus has not been able to fully compensate for the losses of the EU and Ukrainian markets by increasing supplies to Russia, Asia and Africa.
On the other hand, the Belarusian leadership continued to escalate confrontational rhetoric as Lukashenka threatened to nationalise enterprises owned by investors from "unfriendly countries", primarily from the West.
In addition, the Belarusian regime refuses to compromise with the West regarding releasing political prisoners. The upcoming amnesty will not cover persons convicted under the criminal code, including acts of a terrorist or extremist nature and some forms of protest.
Despite a desire to attract Western attention, the attempts of the Belarusian authorities to restore contacts with the democratic countries of the West remain unsuccessful because the latter takes the position that too many red lines have been crossed to return to business as usual.
In contrast, the United Transitional Cabinet has established relations with Germany, Canada, Lithuania, Poland, and France, advocating the prosecution of those responsible for violence against Belarusians under universal jurisdiction and the imposition of further sanctions.
Meanwhile, Poland, ignoring Lukashenka's calls for the Polish people to "build bridges of friendship with neighbours", advocates that the Belarusian people achieve genuine freedom and independence, facilitating friendly relations with Poland, Lithuania and Ukraine.
You have been successfully subscribed
Subscribe to our newsletter
Once a week, in coordination with a group of prominent Belarusian analysts, we provide analytical commentaries on the most topical and relevant issues, including the behind-the-scenes processes occurring in Belarus. These commentaries are available in Belarusian, Russian, and English.
EN
BE/RU
Situation in Belarus
November 20 – November 26