Belarus-Russia relations
*Someone* is trying to drive in a wedge again
The situation got worse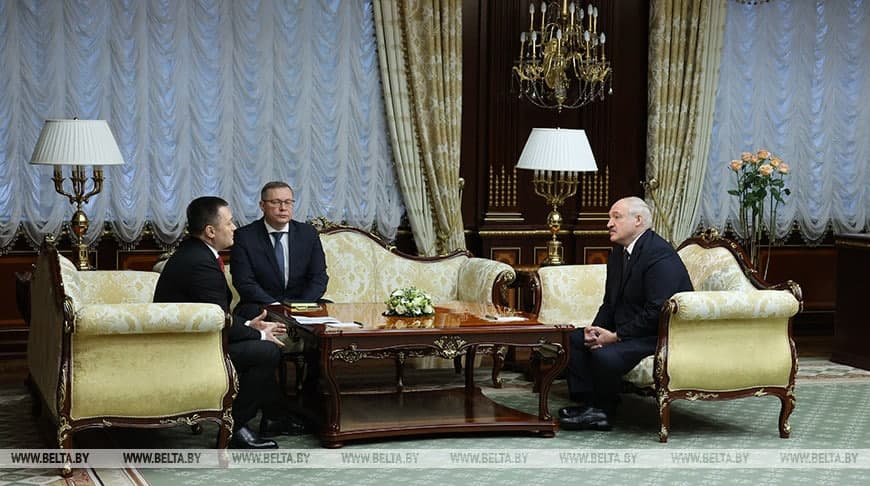 As with the recent EAEU and CIS meetings, the upcoming session of the Supreme State Council of the Union State of the Russian Federation and the Republic of Belarus will be held online, symbolizing a new stage of cooling between Minsk and Moscow. In the information field, this cooling has escalated to localised conflict.
The November 4th meeting of the Supreme State Council of the Union State of the Republic of Belarus and the Russian Federation, featuring Vladimir Putin and Alexander Lukashenka, will be held online. Consequently, the 28 programs of union integration will not be signed. The "decisive integration step" (as defined by Lukashenka) has been postponed. This can be viewed as a Solomonic compromise because neither side is ready for such a decisive step.
Experts note that the real reason for the decline in enthusiasm for integration is the deterioration of relations between Minsk and Moscow, following Lukashenka's failure to fulfil the "Sochi agreements" of 2020. Western pressure on the Belarusian regime is also a contributing factor.
Commenting on the sanction situation during a meeting with the Prosecutor General of Russia, Igor Krasnov, (the only high-level contact over the past week), Lukashenka noted that Belarus and Russia intend to sign the union integration programs not because of sanctions against both countries leaving them "nowhere else to go", but for other (undisclosed) reasons. He also noted attempts to drive a wedge into Belarusian-Russian relations.
External pressures aside, this wedge is growing in its own information space. Some time ago, Lukashenka was criticized on NTV for creating the migration crisis on the border with the EU. In response, Belarusian agitprop framed him as a hero, accompanied by ambiguous and offensive insinuations regarding Putin. Almost simultaneously, Russia leaked data from a private poll by VTsIOM, with unpleasant results for Lukashenka. In turn Belarusian propagandists retaliated against representatives of Russian media, "who spoke negatively about Alexander Lukashenka", culminating in Minsk blocking the Russian "Regnum" media channel, due to the criticisms levelled at Lukashenka by S. Skabeyeva, V. Zhirinovsky and others.
Sviatlana Tsikhanouskaya's interview with "Moscow Echo" further inflamed relations between Minsk and Moscow and prompted observers to theorise that the Kremlin is considering radical plans for Belarusian political transition that will be unacceptable to Lukashenka.
The Kremlin is in no hurry to prod Minsk towards integration. There is a preliminary agreement to maintain gas prices for 2022 at the current level, but no new contract has been concluded on these terms. The USD3 billion loan requested by Minsk was preliminarily approved only to the level of USD630-640 million.
To this list, one can add other trade conflicts, such as Russia returning 64 tons of Belarusian protein-mineral-vitamin supplements, and 159 tons of infected tomatoes and peppers.
You have been successfully subscribed
Subscribe to our newsletter
Once a week, in coordination with a group of leading Belarusian analysts, we provide analytical commentaries to the most topical and relevant issues, including on behind the scenes processes ongoing in Belarus, in Russian and English.
EN
RU
Situation in Belarus
November 14 – November 20