Belarus-Russia relations
Russia and Belarus are preparing to resume negotiations on the terms of cooperation
The situation has not changed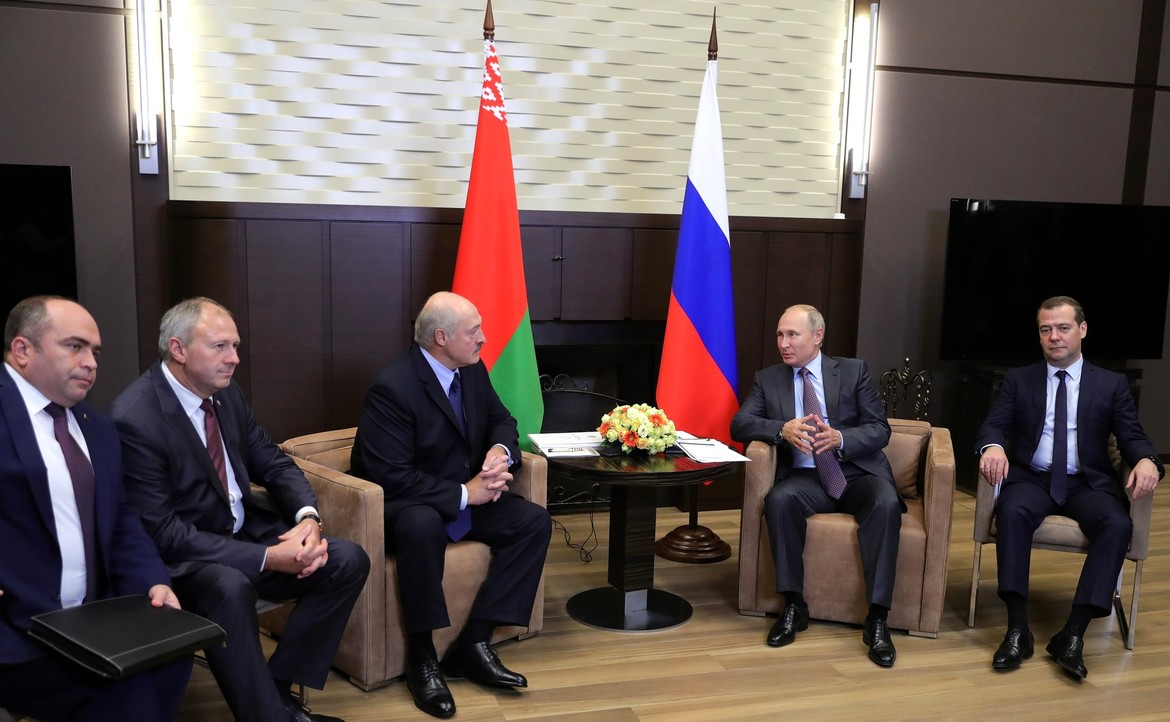 The Belarusian and Russian leadership, as well as the media, are preparing for the presidents' meeting on February 13th in Sochi, where the parties will resume negotiations on the terms of cooperation after 2019. This meeting is unlikely to result in significant decisions, however, a story for the media is likely to follow.
Belarusian Ambassador to Moscow Vladimir Semashko was convinced that the presidents would resolve the outstanding issues related to the tax manoeuvre. Meanwhile, Deputy Prime Minister Lyashenko stated that albeit there was some progress in these negotiations, they were not the "ones we were waiting for". That is, according to Semashko, the presidents should agree on Russian conditions, what he always did in his time. However, in this case, it makes no sense for Belarus to accept Russian terms until late 2019 since they cooperate on an actual basis.
In preparation for the presidents' meeting, officials on both sides outlined other areas where there would be no rapprochement, in particular, regarding the fate of the MKZT (the State Military Industry Committee is against the sale) and the absence of Russia's plans, according to Babich, to deploy cruise missiles in Belarus. Meanwhile, the Belarusian Foreign Ministry expressed concern about the US plans to quit the INF Treaty.
Simultaneously, the Agriculture and Foodstuffs Ministry has marked positive changes in the lifting of the ban on Belarusian food supplies to Russia. Meanwhile, Russian manufacturers are lobbying restrictions on the supply of elevators to Russia.
The presidents are unlikely to reach concrete agreements during the upcoming meeting, rather reinforce their positions with new arguments. However, since Russia requires at least a semblance of results, she is likely to report on some progress, for example, agreeing on the working group composition or else equally ambitious.
You have been successfully subscribed
Subscribe to our newsletter
Once a week, in coordination with a group of prominent Belarusian analysts, we provide analytical commentaries on the most topical and relevant issues, including the behind-the-scenes processes occurring in Belarus. These commentaries are available in Belarusian, Russian, and English.
EN
BE/RU
Situation in Belarus
November 20 – November 26